How many times we have looked at in shops a basic garment with a certain color and found nothing, it seems as if they don´t think of these clothes and its undoubtedly useful to combine with other items that have prints and needed a certain color to matching with them. ...
This top was born from that need. My favorite Pink Lady asked me few days ago if I could sew for her a pink top to match with her other clothes and of course I said yes, I really loved the idea of ​​sewing something quick and uncomplicated, it 's like my mind need some rest between making more elaborate garments and this top was like a balm to soothe and recharge it to prepare my brain for other new garments, with more difficulty processing.
Cuantas veces hemos buscado y rebuscado en las tiendas una prenda básica en un color determinado y no encontramos nada, parece como si no pensaran en estas prendas y su indudable utilidad para combinar con otras prendas que tienen estampados y necesitan un color bloque para llevar con ellas....
De esa necesidad nació este top.
Mi Pink Lady favorita
me preguntó algunos días atrás si podría coser para ella un top en color rosa para combinar con sus otras prendas y por supuesto que le dije que si, realmente me encantaba la idea de coser algo rápido y sin demasiadas complicaciones , es como si mi mente necesitara algo de descanso entre la confección de prendas más elaboradas y este top fué como un bálsamo para calmarla y volver a recargar pilas para preparar mi cerebro para otras prendas nuevas, con más dificultad de elaboración.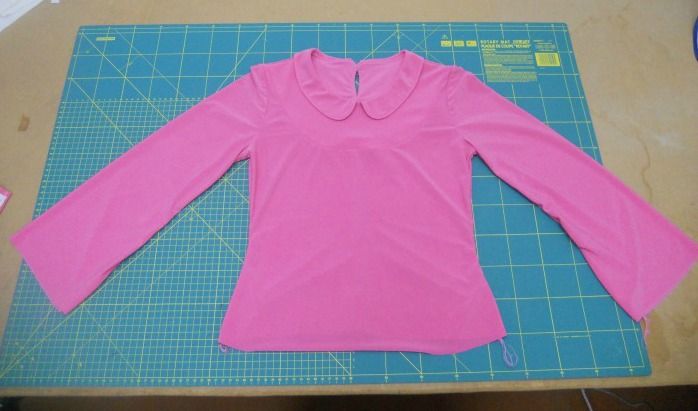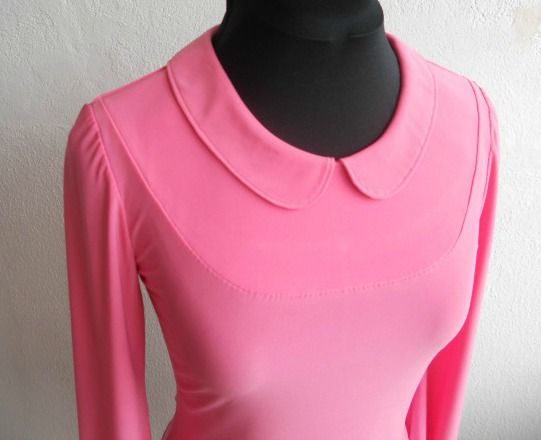 Making this type of clothing is very funny, because except for a few straight seams that are indispensable in some parts of it, the rest is completely sewn with serger .. it makes the job very dynamic, almost instant gratification ... but it has a small secondary effect .. it´s addictive, and you just can´t make just one .. always want make more ....
Lo más divertido de hacer este tipo de prendas es que exceptuando algunas costuras rectas que son indispensables en algunas partes, el resto se cose completamente con la remalladora.. eso hace el trabajo muy dinámico, es casi gratificación instantánea... pero tiene un pequeño efecto secundario.. es adictivo, así que simplemente no puedes hacer una sola.. siempre quieres hacer más....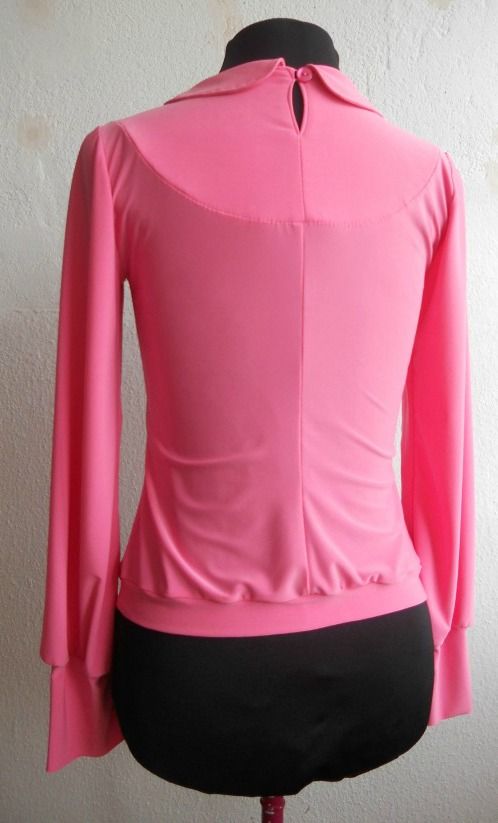 I made a seam in the center back to best fit the garment to the body and to close the necklace, just an opening with a thread loop and a button... it´s simple and effective ...
I would say that one of the strengths of this top is sleeves, I love them! in the second photo below you can better appreciate the form the sleeves.
Hice una costura en el centro de la espalda para ajustar mejor la prenda al cuerpo y para cerrar el cuello, simplemente una abertura con una presilla de hilo y un botón, simple y efectivo...
Yo diría que uno de los puntos fuertes de este top son las mangas, me encantan! en la segunda foto de más abajo se puede apreciar mejor la forma de las mangas.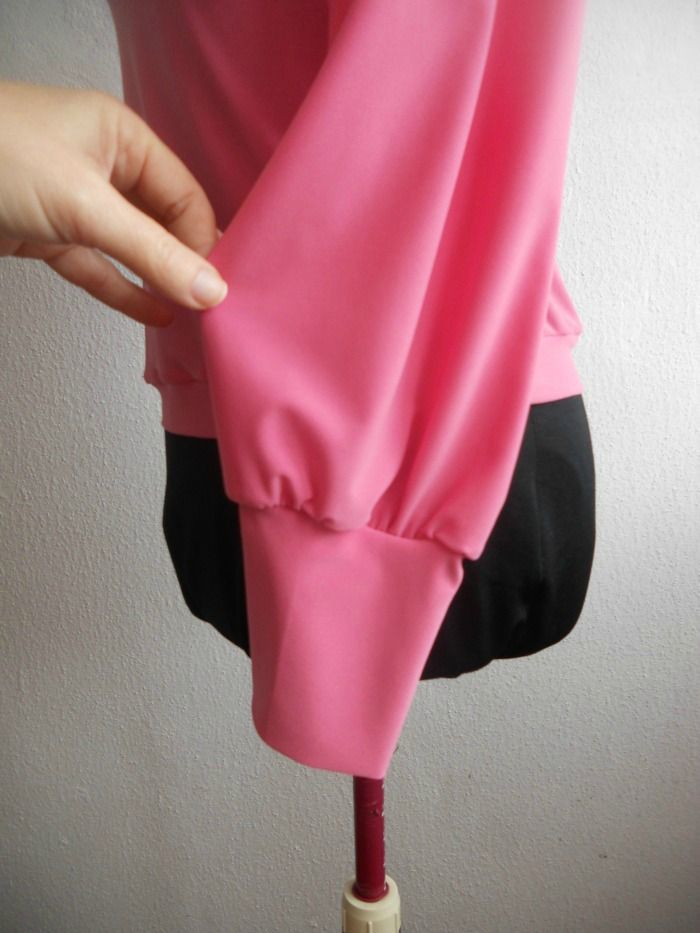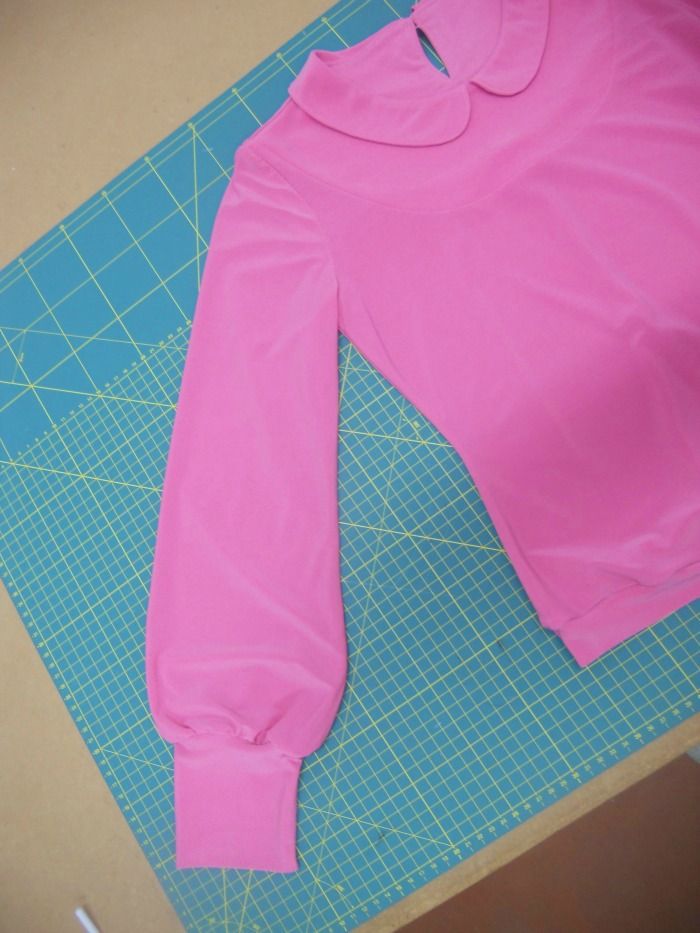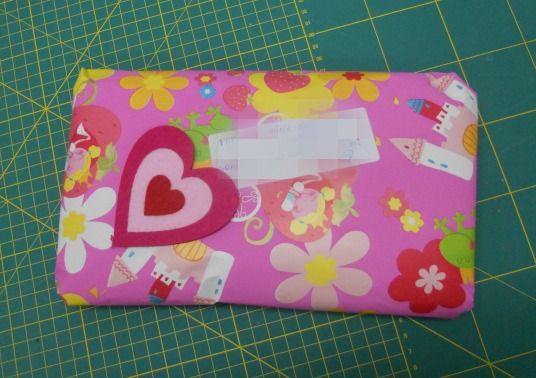 And of course, our Pink Lady deserves a package according to her tastes, so delicate like her.
And you ... Did you has happen not find a basic garment just when you need it?
Remember if you need any special clothing, you can ask my Etsy shop what you can dream, you just give me an idea and I will make it reality ...
Y por supuesto, nuestra Pink Lady se merece un paquete acorde con sus gustos, tan delicado como ella.
Y tú... te ha pasado alguna vez no encontrar una prenda básica justo cuando más lo necesitas?
Recuerda que si necesitas alguna prenda especial,
puedes pedir a mi tienda de Etsy
lo que se te ocurra, tú solamente dame una idea y yo la haré realidad...