Everything is back to normal here, after the last post crazy, it's time to back to reality and show some photos I took this weekend with the last dress I made ... an outburst ended as 50s inspired dress with unsurprisingly, the fabric was calling me crying, and you know ... Who can resist this beautiful mix of colors?
Todo vuelve a la normalidad por aquí,
después del último post algo loco
, es hora de volver a la realidad y mostrar algunas fotos que tomé este fin de semana con el último vestido que hice... otro arrebato de los míos que terminó en forma de vestido con inspiración cincuentera como era de esperar, y es que la tela me lo pedía a gritos, ya tú sabes... Quien se puede resistir a esta hermosa mezcla de colores ?
In the previous post I told you that I had found the image of this pattern on Wikia, so I downloaded the image and printed it to be doing with my own dress patterns, leading me by the drawing, I had fun playing with the arrangement of the squares on the fabric so that the bodice I put the squares horizontally in the center front and back, and sides I placed the square diagonally ... and I changed the position on the skirt, as the playing square diagonally in front and back and side centers I have cut them horizontally.
En el post anterior
yo te contaba que había encontrado
la imagen de este patrón en Wikia,
así que descargué la imagen y la imprimí para ir haciendo el vestido con mis propios patrones guiándome por el dibujo, me he divertido mucho jugando con la disposición de los cuadros en la tela, de forma que en el cuerpo he puesto los cuadros en posición horizontal en la zona de centro delantero y espalda , y en los laterales he colocado los cuadros en diagonal... y he cambiado la posición en la falda, ya que los cuadros juegan en diagonal en los centros delantero y espalda y los laterales los he cortado en horizontal.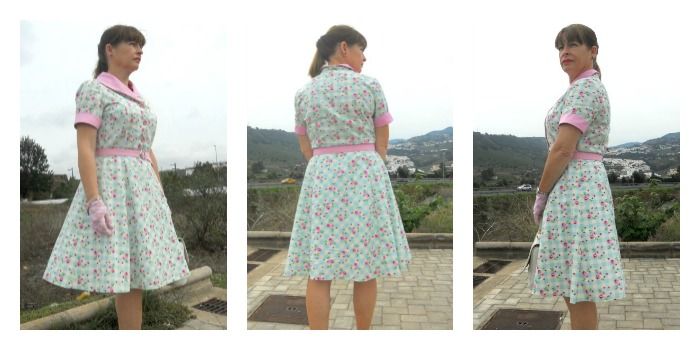 One of the things I like about this model is the collar so pretty, really it´s a wing collar, but in the back, the collar doesn´t bend outward which makes it quite original, this kind collar was widely used in the garments of the decades of the 40s and 50s, however it´s almost impossible to find in contemporary garments, though I don´t understand why .. It's fun, original and very comfortable.
Una de las cosas que más me gustó de este modelo es el cuello tan bonito que tiene, en realidad es un cuello esmoquin, pero en la zona de la espalda, el cuello no dobla hacia afuera lo que lo hace bastante original, este tipo de cuello se usó mucho en las prendas de las décadas de los 40s y 50s, sin embargo es casi imposible encontrarlo en prendas actuales, aunque no entiendo porqué.. es divertido, original y muy cómodo.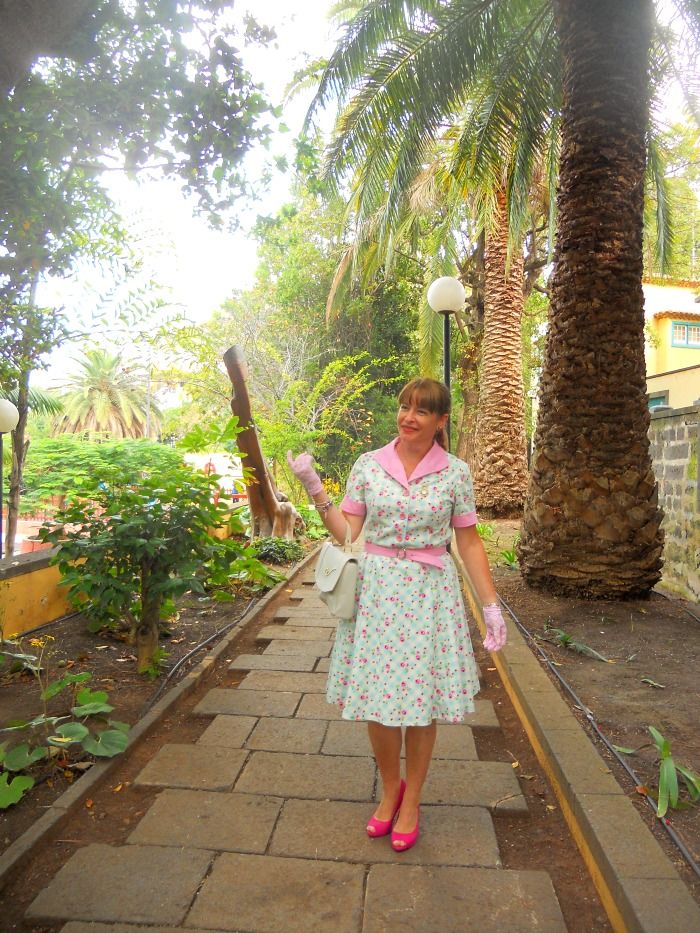 The weather is still very kind to us here, so we kept walking in short sleeves during the day, only when sun goes down it's needed warm garments, which is a blessing for someone like me who don´t enjoy with cold.
El clima sigue siendo muy benevolente con nosotros aquí , así que seguimos paseando en mangas cortas durante el día, solamente cuando se pone el sol es necesario algo más de abrigo, lo que es una bendición para alguien como yo que no disfruta nada con el frío.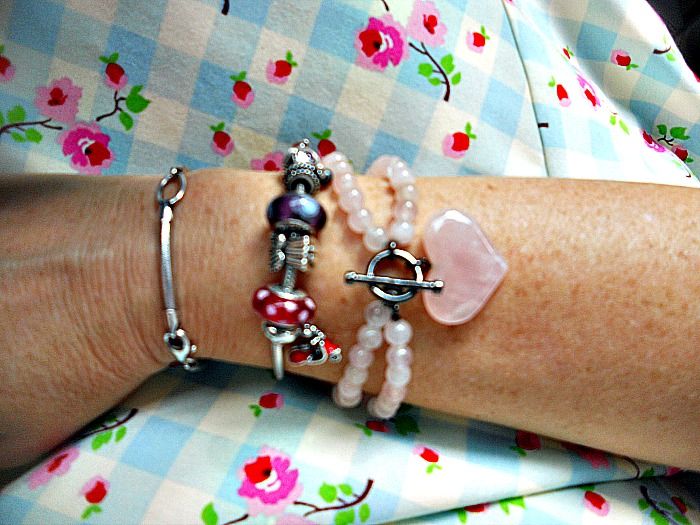 Just in case you were wondering why my laughter in this picture, it's that behind my photographer appeared a small group of foreigners, when they saw this situation, stopped and began to take pictures of me with their mobile phones while they made me grin with their hands so I pose for them, so fun!
I ended up asking them that will come out to get some pictures with me and finally we talked for half an hour, they were Italian, so the conversation went between mixtures of Spanish, English and Italian ... so crazy!
Solamente en el caso de que te estés preguntando la razón de mi risa en esta foto, es que detrás de mi fotógrafo apareció un pequeño grupo de extranjeros que en cuanto vieron este panorama, se pararon y comenzaron a sacarme fotos con sus teléfonos móviles, mientras me hacían muecas con las manos para que posara para ellos, tan divertido!
Terminé pidiéndoles a ellos que se acercaran para obtener algunas fotos conmigo y finalmente estuvimos hablando durante una media hora, eran italianos, así que la conversación transcurrió entre chapurreos de español, inglés e italiano... algo muy loco!
Now it's time to continue with more projects that crowded in my brain like a madhouse, I hope you got a start of week full of ideas and time to bring them to fruition.
Ahora es tiempo de seguir con más proyectos que ya se apretujan en mi cerebro como una olla de grillos, espero que tengas un comienzo de semana lleno de ideas y mucho tiempo para llevarlas a buen fin.