I haven´t been lost and lazing .... rather I have been involved with a lot of work (thankfully), but today I decided to share what's currently on my sewing table ... this time I come with a type of embroidery that is all the rage lately in this beautiful cyber world, although I knew from about 29 years ago and ... I almost, almost had forgotten it, but here it is again.
The funny thing is that now it has become fashionable with a manual needle, surely if you do a quick search on youtube you will find thousands of videos explaining the whole process, which is quite easy and fun to make ... but what I use is a kind of "embroidery machine" that allows you to use thinner thread, so the embroidery is more fine and delicate. I bought this kind of "embroiderer pen" about 29 years ago, as I said before and it is still in perfect condition and is doing its work wonderfully, we will see a bit of the process.
I wanted to combine fabric painting with embroidery for a bit of balance in the final product, the idea was to emboss the flowers with embroidered and leave the leaves in the background to give depth effect, so I painted the leaves and stems first and then start embroidering.
No es que haya estado perdida y vagueando.... más bien ha sido liada con mucho trabajo (por suerte), pero hoy me decidí a compartir lo que hay actualmente sobre mi mesa de trabajo... esta vez vengo con un tipo de bordado que ha hecho furor ultimamente en este hermoso mundo cibernético, aunque yo lo conocía desde hace unos 29 años ya... casi, casi lo tenía olvidado, pero aquí está de nuevo.
Lo divertido es que ahora se ha puesto de moda con una aguja manual, seguramente si haces una búsqueda rápida en youtube te encontrarás con miles de videos explicando todo el proceso, que es bantante fácil y divertido de hacer... aunque lo que yo uso es una especie de maquinita bordadora que permite usar hilo más delgado, por lo que el bordado queda más fino y delicado. Compré esta especie de bolígrafo bordador hace unos 29 años, como te comentaba antes y aún está en perfecto estado y sigue haciendo su labor maravillosamente, vamos a ver un poco del proceso.
Quería combinar pintura en tela con el bordado para conseguir un poco de equilibrio en el producto final, la idea era realzar las flores con el bordado y dejar las hojas en segundo plano, para dar efecto de profundidad, así que pinté las hojas y los tallos primero para después comenzar a bordar.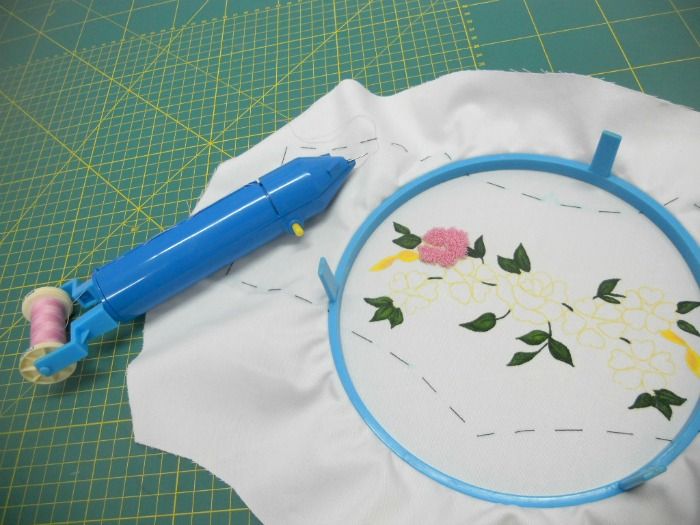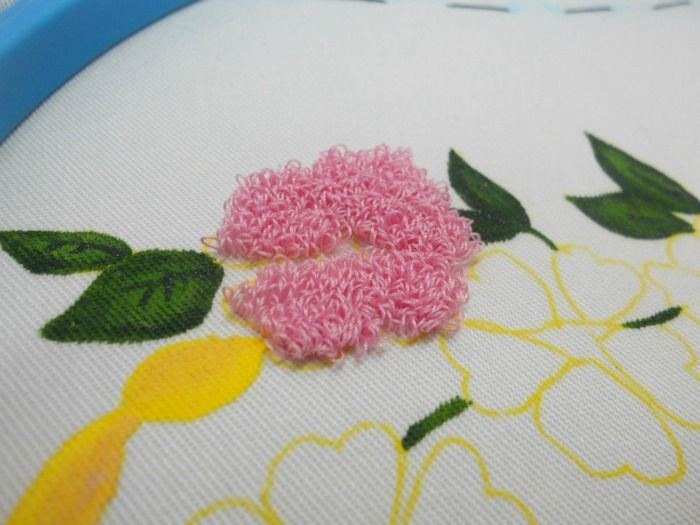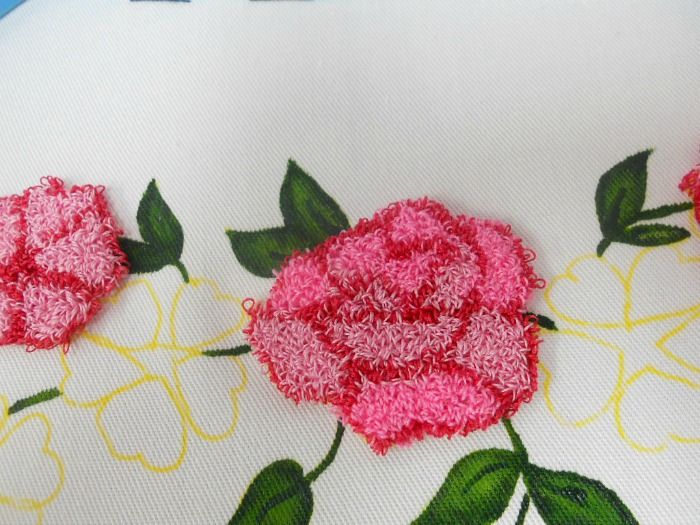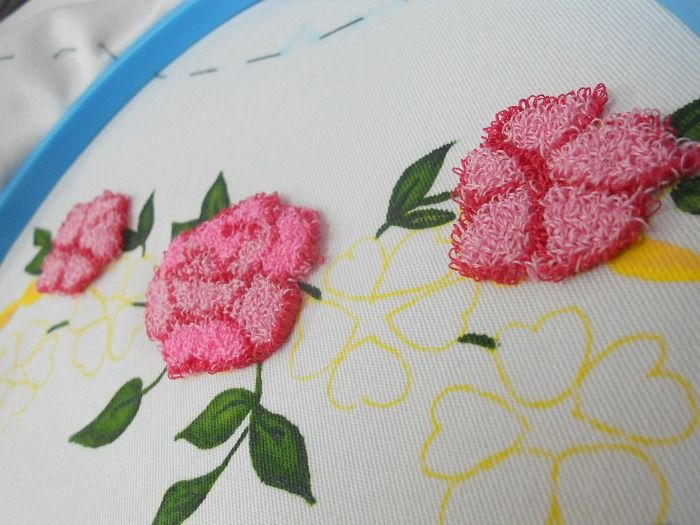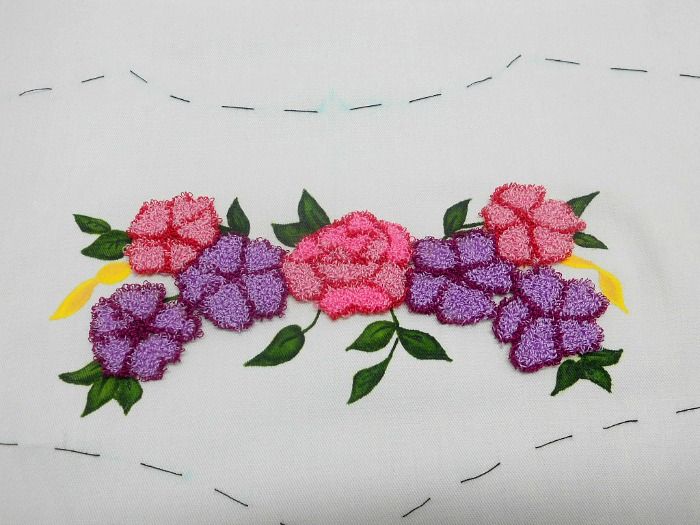 And the effect achieved is quite nice, flowers stand out on the leaves. I'm really excited about this new project and wishing to show you what will eventually become, but for now we'll leave it like a mystery, I'll tell you more as it progresses. And you ... Do you have any "illusion" at your hands??
Y el efecto conseguido es bastante bonito, las flores se destacan sobre las hojas. Estoy realmente entusiasmada con este nuevo proyecto y deseando mostraros en lo que se convertirá finalmente, pero por ahora vamos a dejarlo en misterio, ya os contaré más según vaya avanzando. Y tú... tienes alguna ilusión entre manos????