I´m returning to the blogosphere to share a new Share-in-Style with Sacramento and with all the friends who wish to join this little party, you just need link below your post in your own personal style with the chosen theme, this month of January it´s "Favorite Colours" which means visually enjoy the most beautiful colors that nature has given us and although at first I could not decide between my two favorite colors (pink and purple in all its shades), I finally opted for the wonderful shade of lavender because in the calendar presented yesterday here is included the theme "Pink" in the month of May.
De regreso a la blogosfera para compartir un nuevo Share-in-Style junto a
Sacramento
y a todas las amigas que quieran unirse a esta pequeña fiesta, solamente necesitas linkear tu post compartiendo tu estilo personal con el tema elegido aquí abajo, este mes de enero es "Favorite Colours" lo que implica disfrutar visualmente con los más hermosos colores que la naturaleza nos ha regalado y aunque en un principio yo no podía decidirme entre mis dos colores favoritos (rosa y violeta en todas sus gamas), finalmente he optado por la maravillosa gama de lavanda puesto que en
el calendario que presentamos ayer
hay incluído el tema "Pink" en el mes de mayo.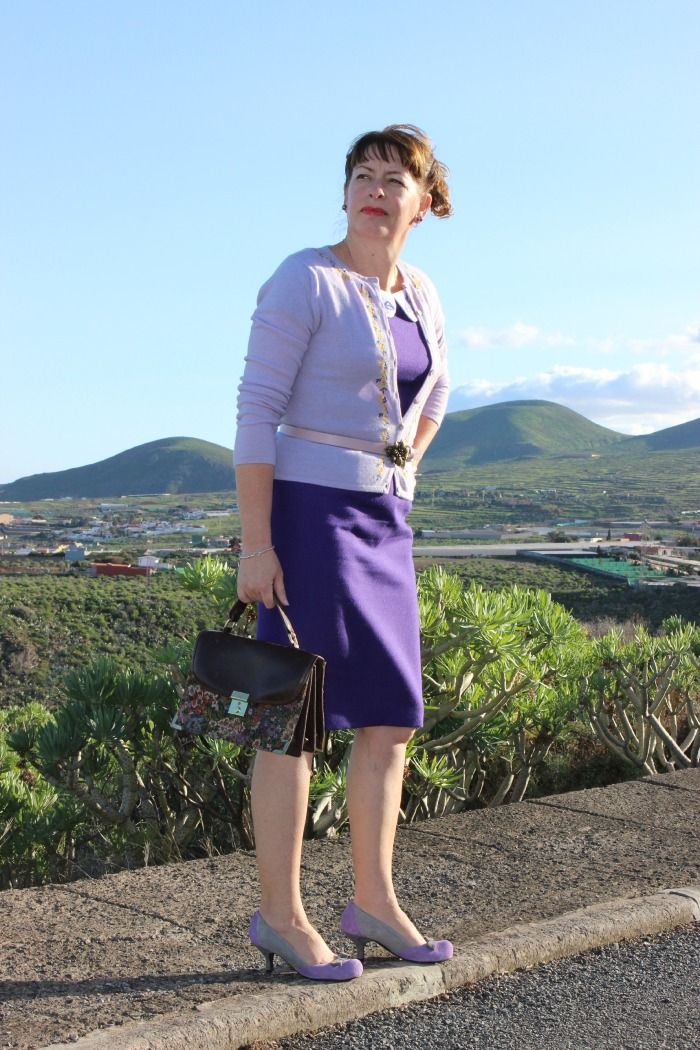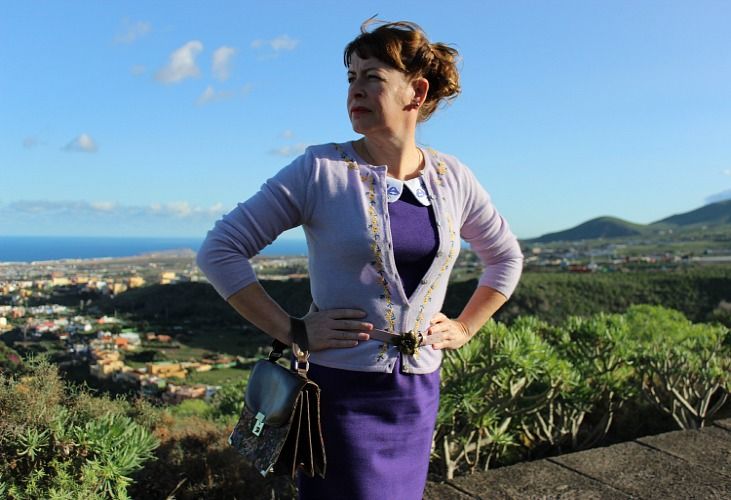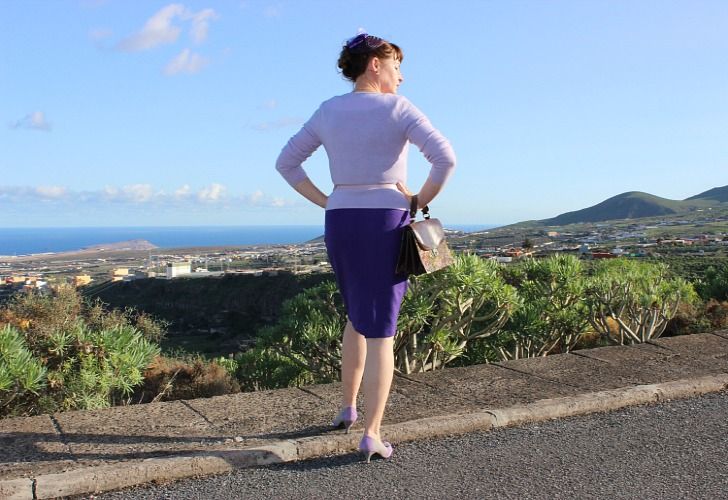 I´m wearing the lavender dress I made here, I think this is one of my favorite dresses because it has everything I like, the color ... the fit ... and a lovely collar that is hand painted and hand embroidered with small bouquets of lavender.
I made the small fascinator to match with the dress here too and I love it for its simplicity, really one of my goals for this year is to make more headgear ... and use them more often.
Now tell me about you ... What is your favorite color??
Estoy usand
o el vestido lavanda que hice aquí,
creo que este es uno de mis vestidos favoritos porque tiene todo lo que me gusta, el color... el ajuste... y un precioso cuello pintado a mano y bordado también a mano con pequeños ramilletes de lavanda.
El pequeño tocado también lo hice a juego con el vestido aquí
y me encanta por su sencillez , realmente uno de mis propósitos para este año es hacer más sombreros y tocados ... y usarlos más a menudo.
Ahora cuéntame de tí... cual es tu color favorito???