There is something about the 30s that seduces me ... Actually it isn´t my favorite fashion era, but as I mentioned before, sometimes the ideas assault my mind and become unstoppable!
I'm not sure whether it´s the look of these beautiful endless legs ladies showed on the magazines at the time... Or the extraordinary detailed pattern designs... anyway, I felt the need to create a dress inspired by the 30s.
Hay algo en la moda de los años 30s que me seduce, no es algo normal... y realmente no es mi época de moda favorita, pero como ya he contado aquí en otras ocasiones, a veces las ideas asaltan mi cabeza y pueden llegar a ser incontrolables.
No estoy segura si es por la languidez de esas hermosas damas representadas en las revistas de la época con sus piernas interminables... o quizá lo que me seduce son los detalles tan extraordinarios del patronaje de aquellas modas... en cualquier caso, he sentido la necesidad de crear un vestido de inspiración de los años 30s
The idea started a bit fuzzy, I had two meters of soft jersey knit fabric leftover for a long time. Although I thought about making a dress with a cut on the waist and gathered skirt, when I saw the sketch drawn on paper, I discarded this idea, the dress actually looked more like a 50s dress inspiration ... (my mind always betrays me)
I thought it'd be better to make a languid silhouette skirt, just like the models I've always seen identified with the 30s.
However, I decided to make several vertical seams on the back, they could add clearance to the skirt on the back I thought.
The idea of a little capelet was the first thing coming to my mind when I started this project and I think that shows on the final result.
La idea comenzó de forma un poco difusa, yo tenía dos metros de suave tejido de punto jersey en mi stash de telas desde hace mucho tiempo y aunque yo pensé en un principio en hacer un vestido con un corte en la cintura y falda fruncida, en cuanto yo ví el boceto dibujado a toda prisa sobre el papel, desheché esta idea, el vestido del dibujo se parecía más a un vestido de inspiración de los 50s... (mi mente me traiciona)
Yo pensé que era mejor arriesgarme a hacer una silueta lánguida, de falda interminable como los modelos que yo he visto identificados siempre con los 30s.
Sin embargo, en la espalda decidí hacer varias costuras en vertical que podrían añadir vuelo a la falda por detrás.
La idea de una pequeña capa fué lo primero que vino a mi mente cuando este proyecto comenzó y yo pienso que es el toque principal del vestido.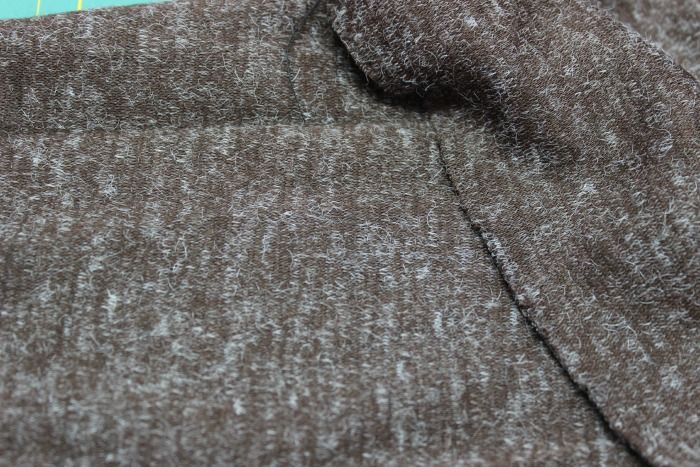 Surely you recognize this fabric, I bought it together with the fabric of this dress.
For now, this is what's on the mannequin, the dress is acquiring a nice shape step by step by adding and removing things gradually... Soon it'll be done!
Seguramente reconoces esta tela, que aunque en otro color
fué comprada junto con la tela de este vestido.
Y por ahora esto es lo que hay sobre el maniquí, el vestido va avanzando sobre el camino, añadiendo cosas aquí o dejando atrás otras y poco a poco va tomando forma.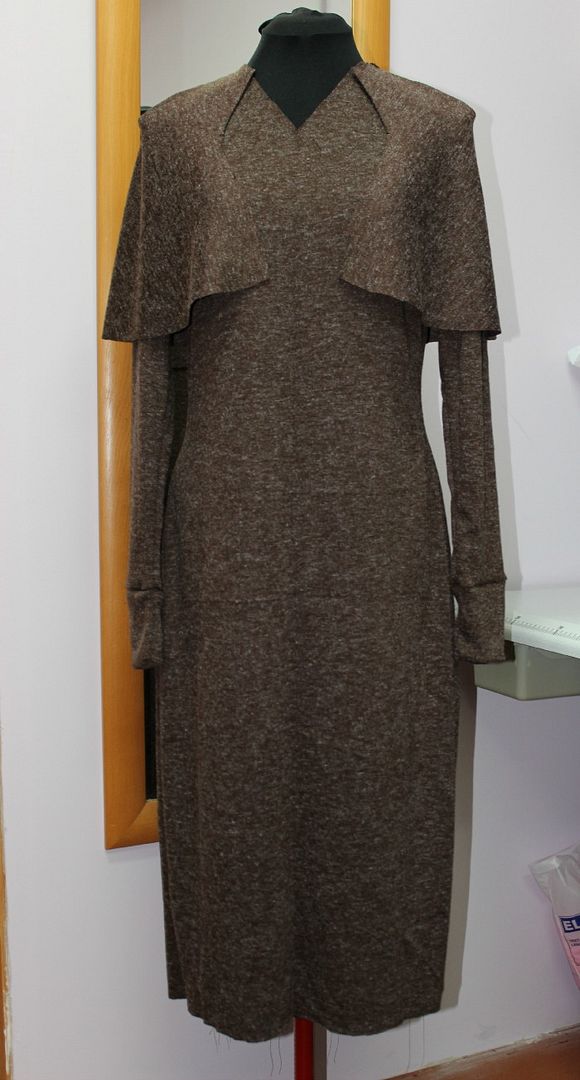 I'll keep you posted though!
Do you like 30s fashion? What is your favourite fashion era?
Seguiremos informando.
Te gusta la moda de los 30s? Cual es tu década de moda favorita?