Sacramento, Peggy Sue and I have decided that from today we will co-host "Share-in-Style" with our partners.
This Saturday, I´m in the company of lovely Diane. Hop and visit her blog, you will love it.
As you can see little by little we´re spreading our wings, ahhhhhh, so happy!
Sacramento
,
Peggy Sue
y yo hemos decidido que desde hoy compartiremos el link de Share-in-Style con nuestr@ compañera. Este sábado la mía es la encantadora Diane.
Visita su blog, te encantará
.
Como veis vamos extendiendo nuestras alas, ahhhhhh qué felicidad!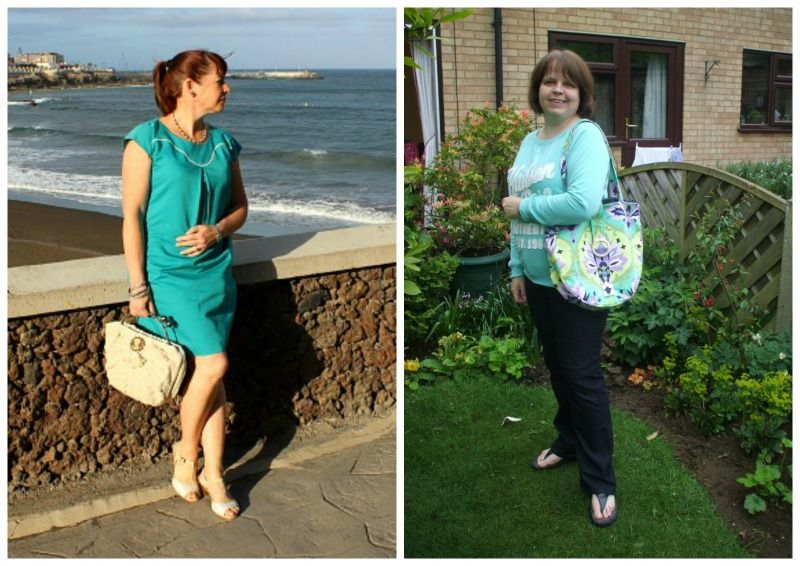 Today's topic is "Accessories" so Diane and I have agreed to look both handmade bags. Diane's bag is gorgeous and she sewed a matching make-up bag, you definitely have to go visit her because this girl has magical hands that sew and paint wonderfully well, with the addition that we're friends from some time ago and she's soooo lovely.
Y puesto que el tema de hoy es "Accesorios", Diane y yo nos hemos puesto de acuerdo para lucir ambas bolsos hechos a mano por nosotras mismas. El bolso de Diane es una preciosidad y también ha cosido un neceser a juego,
sin duda tienes que ir a visitarla
porque esta chica posee manos mágicas que igual cosen que pintan, con el añadido de que nos conocemos desde hace algunos años ya y es una belleza de persona.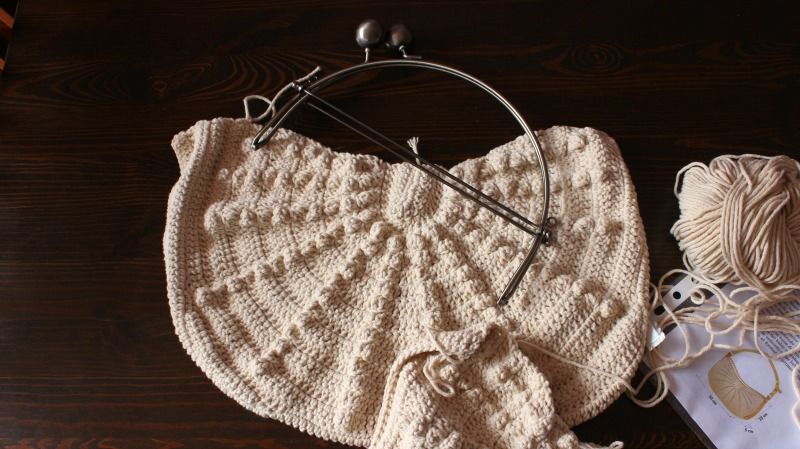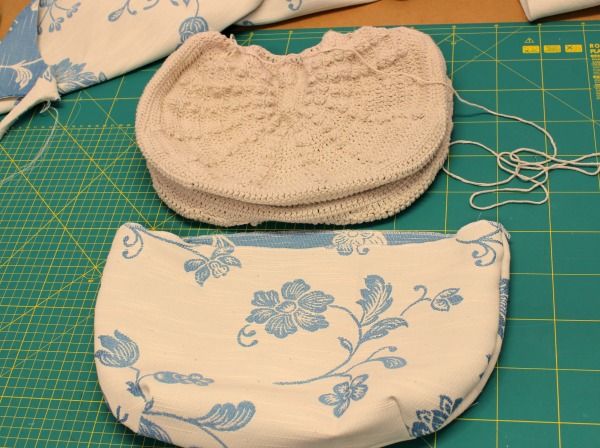 I decided to finish a crochet bag that was a UFO for many years, I don´t remember where I got the pattern. I just looked at my stash of thick upholstery fabric to line it.
When I finished it, I looked it and I liked the result ... however, I thought it needed some decoration, so I dug in the drawers for some details, I think the end result is more satisfying!
Yo por mi parte, me decidí a terminar un bolso de crochet que se había convertido en UFO desde hacía muchos años, ya siquiera recuerdo de donde saqué el patrón. Por falta de tiempo no le hice relleno, solamente busqué en mi stash una tela de tapicería gruesa que sirvió de forro, para darle algo de cuerpo.
Cuando terminé, lo miré y me gustó el resultado... sin embargo, era algo sosillo.. necesitaba un poco de aderezo, así que rebusqué en los cajones algo que sirviera para tal propósito, creo que el resultado final es mucho más satisfactorio!
I got some pics just before the sun went down. I sewed the dress that I'm wearing few years ago, before starting this blog, it´s a BurdaStyle´s magazine pattern, I don´t remember which one. The dress has been banished at the back of my closet for a long time, every time I´ve worn it I felt as if I looked pregnant.
Y con el tiempo justo antes de que el sol se ocultara conseguí algunas fotos. El vestido que estoy usando es cosido por mí hace algunos años también, poco antes de iniciar este blog, es un patrón de un Burdastyle aunque no recuerdo cual . Lleva mucho tiempo desterrado al fondo del armario, cada vez que lo usaba yo tenía la sensación de parecer una embarazada.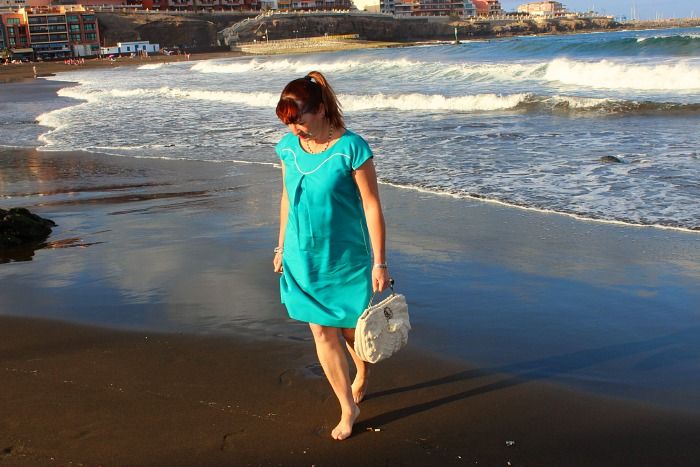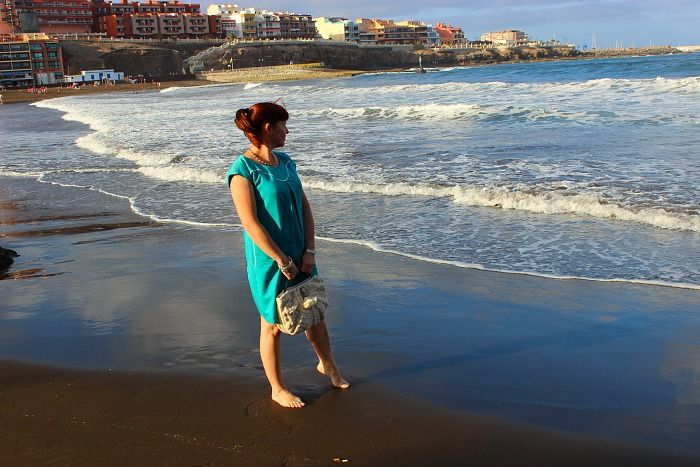 Which is your favorite accessorie??
Join us and share your style!!
Cual es tu accesorio favorito??
Únete a nosotras y comparte tu estilo !