I'm already thinking about summer clothes, I suppose that here in Spain (and after such long hard winter we went throught), this summer will hopefully be very hot ... so when Melissa asked me for a two piece playsuit to start getting her summer wardrobe ready, both quickly started to look for some inspiration on Google.
Hay que ir pensando ya en la ropa de verano, yo supongo que aquí, en España y a juzgar por el invierno tan duro que hemos pasado , este verano se avecina muy caluroso... así que cuando Melissa me pidió un playsuit de dos piezas para ir preparando su guardaropa de verano, enseguida comenzamos las dos a buscar inspiración en San Google.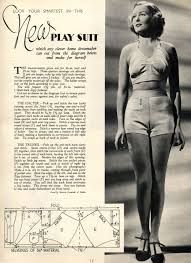 We agreed quickly what the ourfit would be, a two-piece playsuit.
So here we start! I will use for the top the same gingham fabric that I used for this dress and for the shorts, I will use thin stretchy denim to make it easier to wear adding to it few details and garments of the gingham material mentioned before.
The shorts will be buttoned on one side to look just like the vintage style that we both love.
Después de unos pocos minutos de conversación, enseguida nos pusimos de acuerdo en el modelo, un playsuit de dos piezas, el top será con
la tela de cuadros que ya apareció en este vestido
y para mayor comodidad, los shorts será de tela vaquera elástica, eso si, tela vaquera de verano para soportar las altas temperaturas.
Los shorts serán abotonados a un lado para asemejar lo más fielmente al estilo vintage que tanto nos gusta a las dos.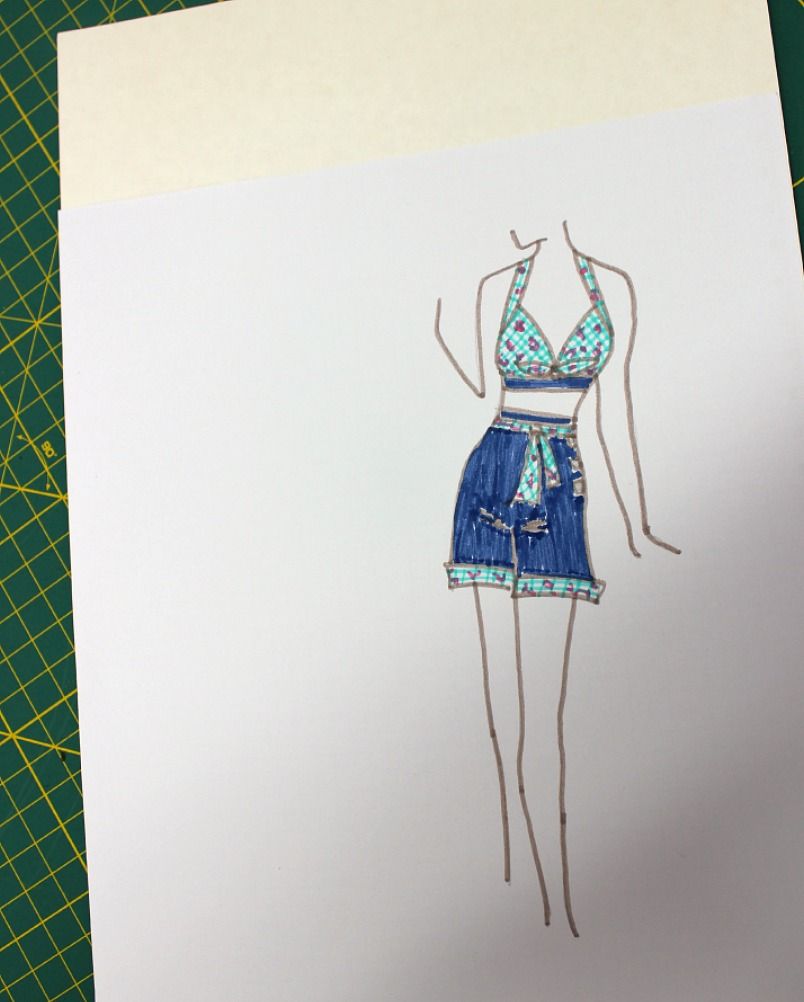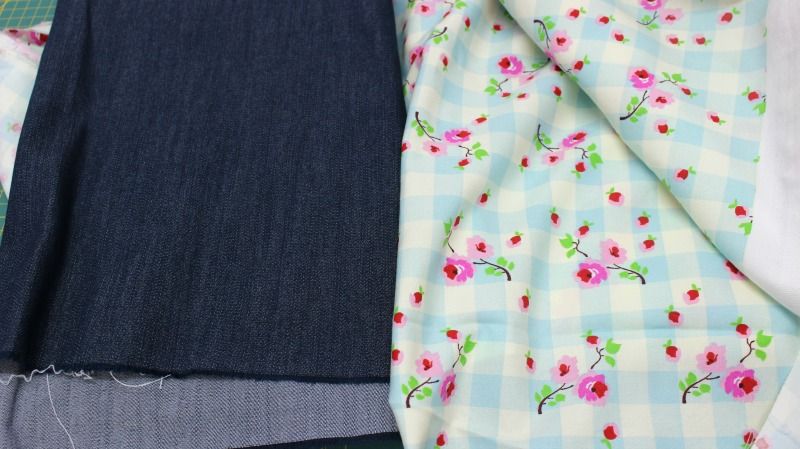 And you ... Are you getting ready for the summer? ... Although you might be living on the other side of globe and be getting ready for winter.. tell us...
Y tú... ya estás preparando tu guardaropa de verano?... o quizás vives al otro lado del meridiano y ahora mismo estás pensando en tu guardaropa de invierno... cuéntanos...