Here is my latest sewing project, it´s still in process but if you missed the beginning, you can see it here.
I´ve been thinking about the top for a long time, I wanted to make it as comfortable as possible ...this denim is stretchy but gingham fabric is not. Finally everything was easily solved when I found this pattern you can see on the pic below, BurdaStyle magazine, April / 2013. I was the perfect pattern!
Aquí está mi último proyecto de costura, todavía está en proceso pero si te
perdiste el principio, puedes verlo aquí.
Estuve largo tiempo divagando en la construcción del top, para hacerlo en la forma en que fuese lo más cómodo posible... ya que la tela de cuadros no es elástica, pero la tela vaquera si, al final todo se resolvió casi por arte de magia cuando yo tropecé con este patrón que aparece en la foto de abajo , de la revista Burdastyle , de abril / 2013. Era el patrón perfecto!!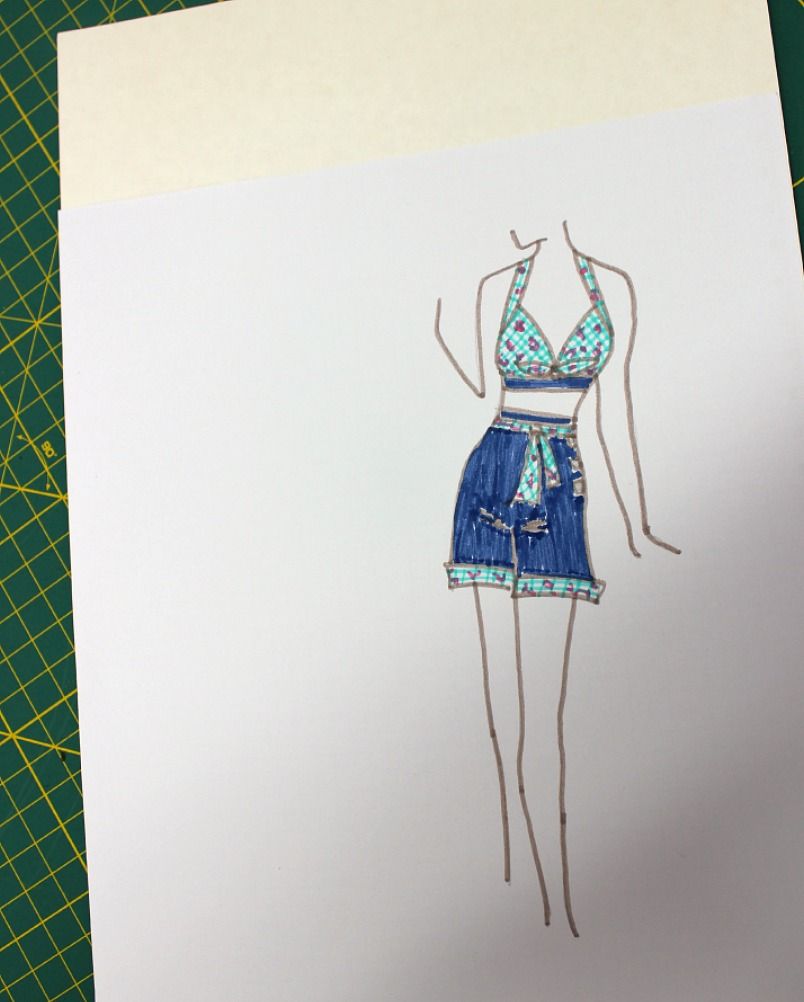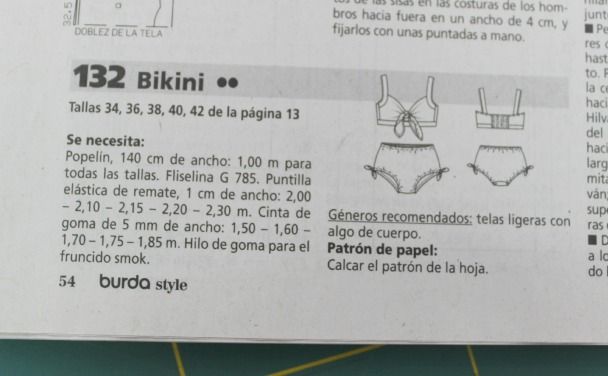 Sometimes it´s nice not to be drawing and thinking about pattern design but just copy and cut off the fabric. It's a simple job.
Although I admit that I tend to "entangle" everything, so I cut off all the pieces twice, this way the top looks beautiful on the inside too and we avoid undesired transparency on the bust area.
A veces es de agradecer no estar dibujando y pensando en patronaje.. solamente copiar y cortar la tela. Trabajo sencillo y muy agradecido.
Aunque reconozco que tengo tendencia a "enredar" todo lo enredable, el camino sencillo no es lo mío, así que hice todas las piezas dobles para que el top fuese tan bonito por dentro, como por fuera, además.. así se evitan transparencias indeseadas en la zona del busto.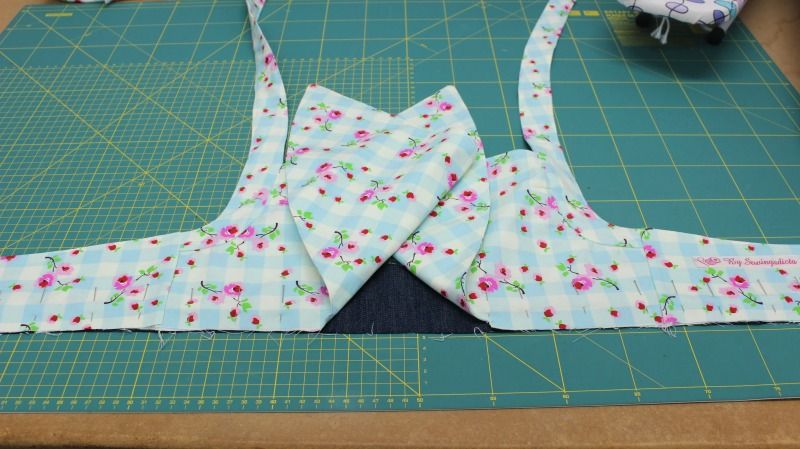 But I didn´t follow the instructions of the magazine for the back of the top, I thought that the most simple, convenient and elegant method was using elastic thread in the bobbin case.
Sin embargo, cuando leí las instrucciones de la revista sobre la forma de colocar los elásticos en la espalda del top, no me convenció, pensé que lo más sencillo , cómodo y elegante era utilizar el socorrido método del hilo elástico en la canilla de la máquina.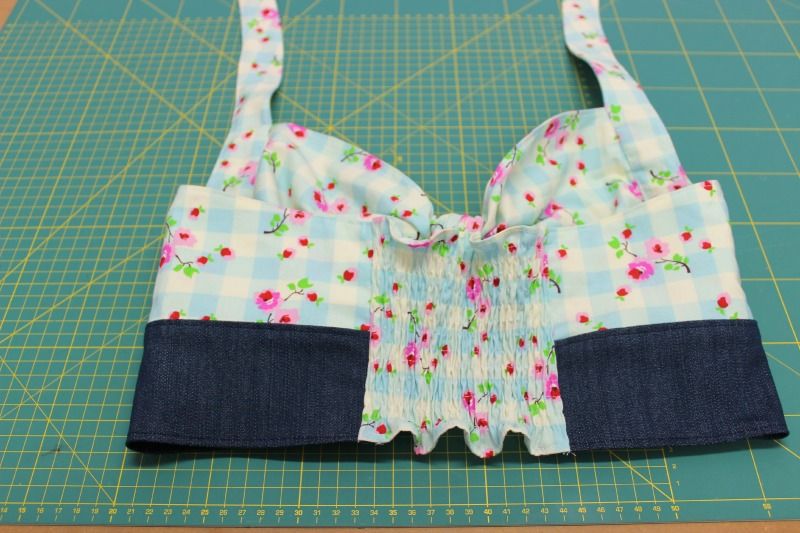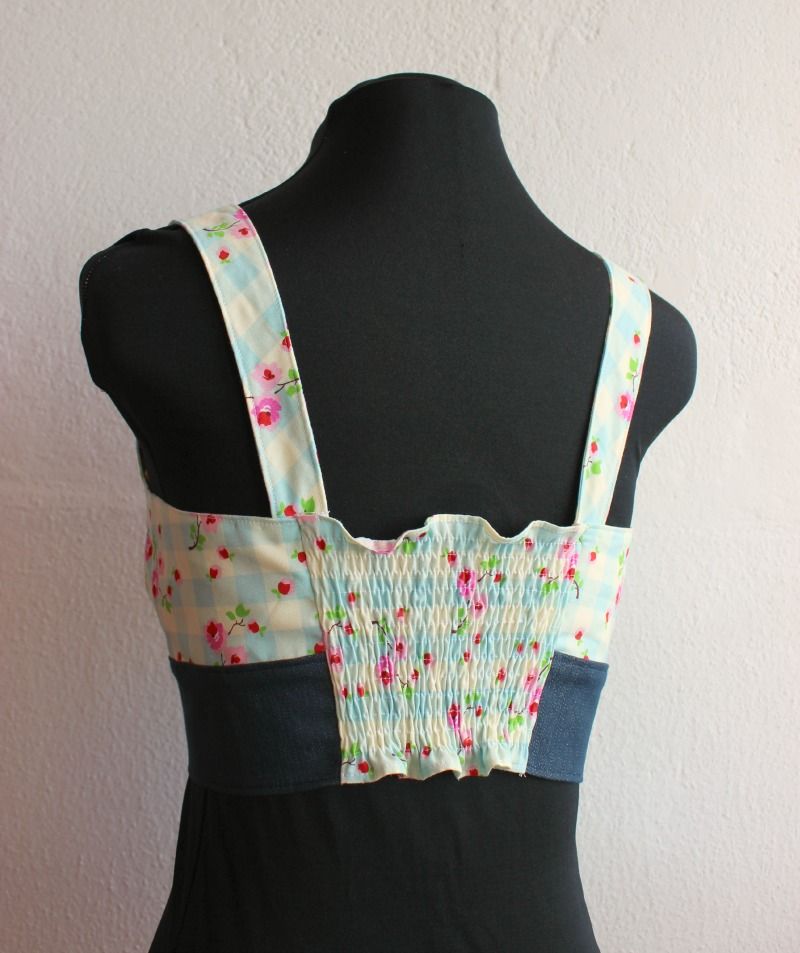 The top is finished.
The shorts will be made with stretchy denim to fit the body comfortably, they will be high waisted and side buttoned. Although my mind (as always) goes ahead of me and I'm already thinking of possible combinations of these two fabrics in other clothes ... and these two garments with another fabrics ...
Is your mind going ahead of you in terms of projects, as well?
El top está terminado y yo estoy ahora en la segunda parte.. los shorts.
Serán de la tela vaquera con elastán para que se ajusten con comodidad al cuerpo , de cintura alta y botonadura lateral, también llevará algunos detalles de la tela de cuadros para que combinen bien con el top. Aunque mi mente (como siempre) va a cien por hora y ya estoy pensando en posibles combinaciones de estas dos telas en otras prendas ... y por otro lado de estas dos prendas con otras telas...
Tu mente también va por delante de ti en cuanto a proyectos??