I was thinking about bringing this section to back to the blog, I choose a movie each month and I sew some garments I like by this film and take them to my closet .. if you go back in time on this blog, you will see that when I started this challenge, I sewed some dresses that are real treasures for me, because in addition to how much I love them... they have the added value of be reproductions of costumes for films that I love and therefore they occupy a privileged place in my closet and my heart.
In this section you can see above ... It´s a Wonderful Life,1946 ... Lover come back,1961 ... Marnie,1964 ... Rear Window,1954 ... and from TV Shows you can find the Peggy Olson´s dress in Mad Men and some dresses and a coat from New girl show.
So I start again with the film choice for May ... Barefoot in the Park.
A 1967 film with my beloved actor Robert Redford and Jane Fonda , don´t worry if you didn´t watch this film, I just will show you the wardrobe designed by the immortal Edith Head. It's sublime!
Llevaba tiempo pensando en volver a traer esta sección de nuevo al blog, por fin me he puesto las pilas y vuelvo a traer mi propio desafío conmigo misma... elegir una película cada mes y hacerme alguna prenda que me guste de ella y llevarla a mi armario.. si vuelves atrás en el tiempo podrás ver que cuando comencé con este desafío, llegué a hacer algunos vestidos que son auténticos tesoros para mi, porque además de gustarme mucho tienen el valor añadido de ser reproducciones de vestuarios de películas que me gustan mucho y por lo tanto ocupan un lugar privilegiado tanto en mi armario como en mi corazón. Anteriormente en esta sección puedes ver...
Que bello es vivir, 1946
...
Pijama para dos, 1961
...
Marnie, 1964
...
La ventana indiscreta, 1954.
.. y en series de TV puedes encontrar el vestido de
Peggy Olson en Mad Men
y algunos vestidos y
un abrigo de la serie New girl.
Y comienzo de nuevo con la película elegida para este mes de mayo...
Descalzos por el parque
.
Una película de 1967 con mi amado Robert Redford, uno de mis actores favoritos y Jane Fonda, no te preocupes si no has visto la película, yo simplemente voy a mostrar el vestuario, que además en esta película está diseñado por la
inmortal Edith Head
. No se puede pedir más...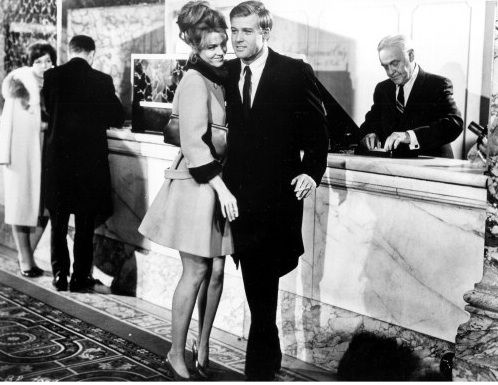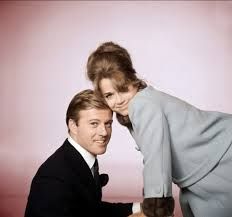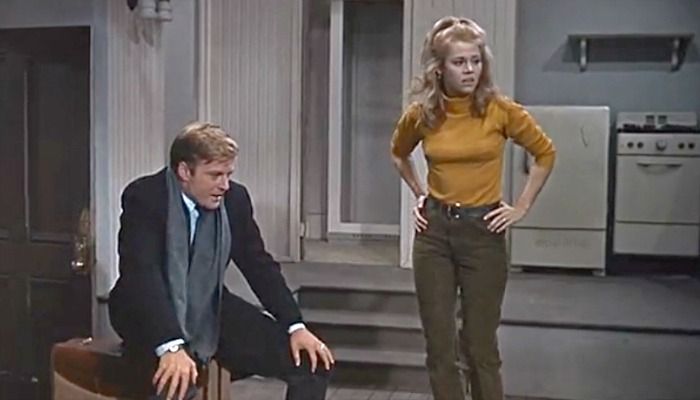 A curiosity about this film, I noticed this poster that adorns the wall of the apartment where the couple lives ...
Como curiosidad acerca de esta película me llamó la atención que en el apartamento donde vive la pareja hay una pared adornada con este cartel...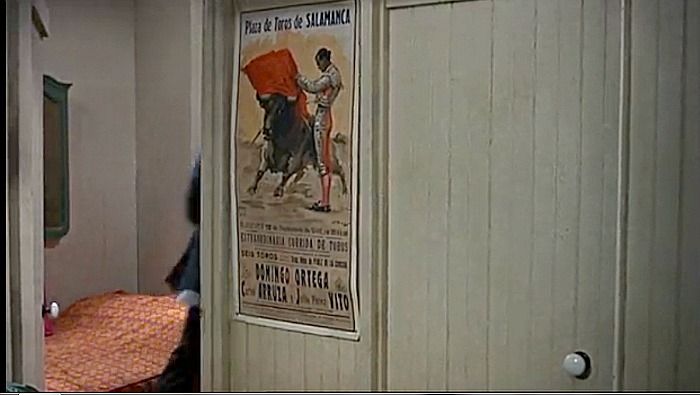 And another curiosity is that I found this selection of dolls wearing costumes of the film while I was searching for images on Google.
Y otra curiosidad es que buscando imágenes del vestuario en google encontré esta selección de muñecas con el vestuario de la película también...
And finally the suit of dress and coat that completely stole my heart ...
Y por fin el equipo de vestido y abrigo que me robó el corazón completamente...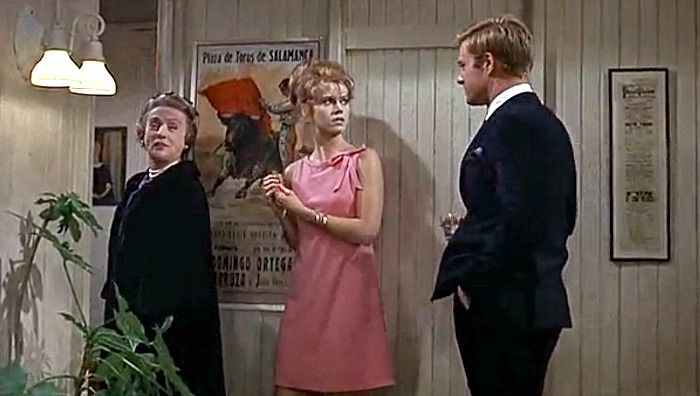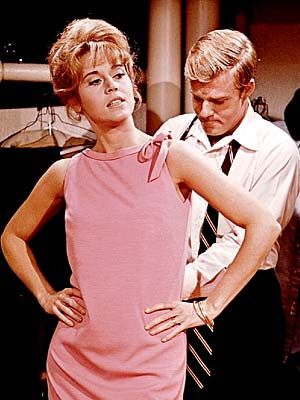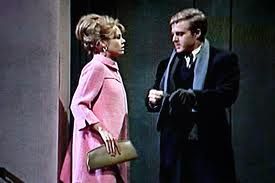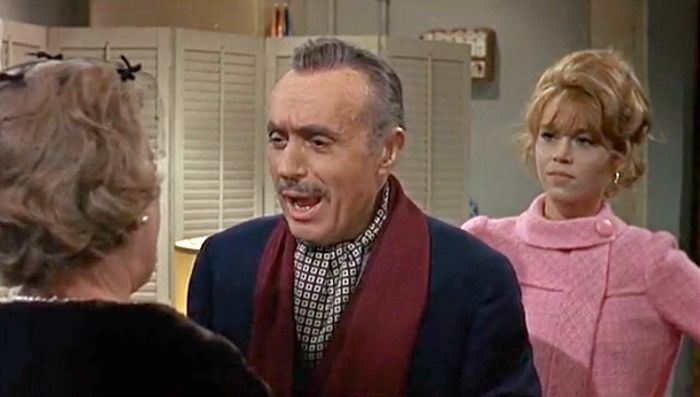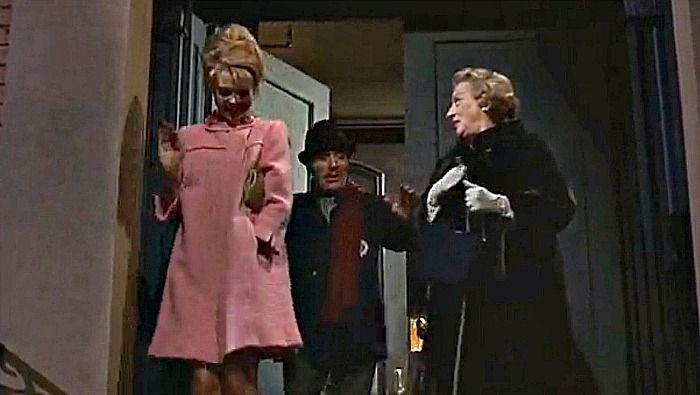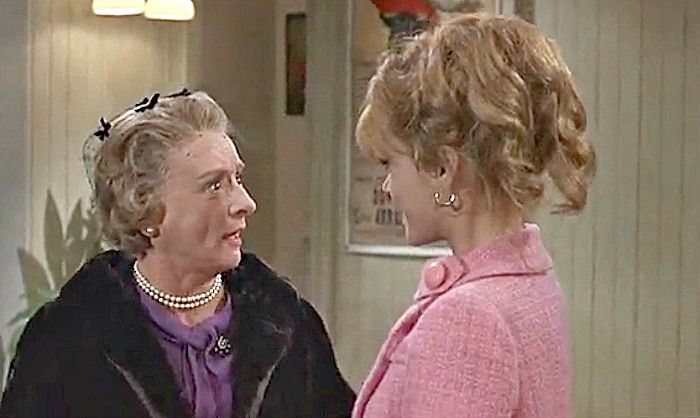 Do you like the proposal for May?
Well, I searched and searched... but I didn´t find the tweed wool in local stores, so I searched it in my fabric stash and I have rescued this wool, my wardrobe for this film will be made with these fabrics.
Os ha gustado la propuesta para este mes de mayo??
Bien, por más que he buscado, no he encontrado la lana cheviot en las tiendas locales, así que he buscado en mi stash de tela y he rescatado otra lana tan bonita como esta, mi vestuario de esta película será con estas telas.
The dress will be turquoise and the coat will be made with ivory wool with intertwined threads in turquoise, orange, purple and green ...
El vestido será azul turquesa y el abrigo será una lana en color marfil con hilos entrelazados en turquesa, naranja , lila y verde...
I have all May to complete this challenge with myself while I sew other things inbetween this project, so... Do you like the model chosen? Did you watch this film?
Tengo todo el resto del mes de mayo para terminar este desafío conmigo misma mientras hago otras cosas entre medias... Has visto esta película? Te gusta el modelo elegido?