It could be ... a pinafore dress to go to the beach .. or a beach cover-up dress looking like a apron ... anyway, this is the result of Miss Palomo´s Sew Along.
At the start of the challenge, I asked to Miss Palomo if I could do some alterations on the pattern to adapt the model to my needs (all the contestants made a top) and she quickly answered yes ...
Well, I went for it ...
Yo aún no decidí cómo llamarlo... bien podría ser un vestido delantal para ir a la playa.. o un vestido de playa con aspecto de delantal... en cualquier caso, este es
el resultado del Cose Conmigo que organizó la Señorita Palomo en su blog.
Al principio del reto, yo pregunté a la Srt. Palomo si yo podría hacer algunas modificaciones para adaptar el modelo a mi gusto (todas las participantes hacen un top) y ella enseguida me contestó que sí...
Pues me lancé a por ello...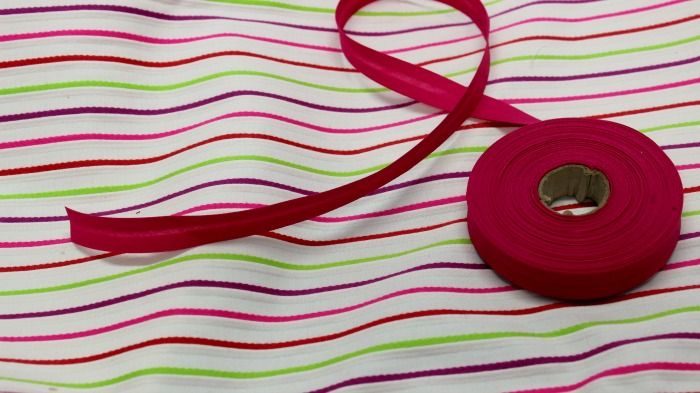 I used a scrap from curtain which was in my sewing cave for a time ago, I thought it was the best way to use it, because I needed some light-color fabric to bear the high temperatures .... and I needed it not to be see-through. This one gathers these two conditions.
Utilicé un retal de tela de cortina que andaba dando vueltas por mi sewing-cueva desde hacía tiempo, pensé que era la mejor forma de utilizarlo, porque necesitaba algún tejido de colores claros para soportar los calores de las playas canarias sin bizcocharme en él .... y necesitaba que fuese una tela que no transparente para no tener que forrar. Este tejido reunía esas dos cualidades.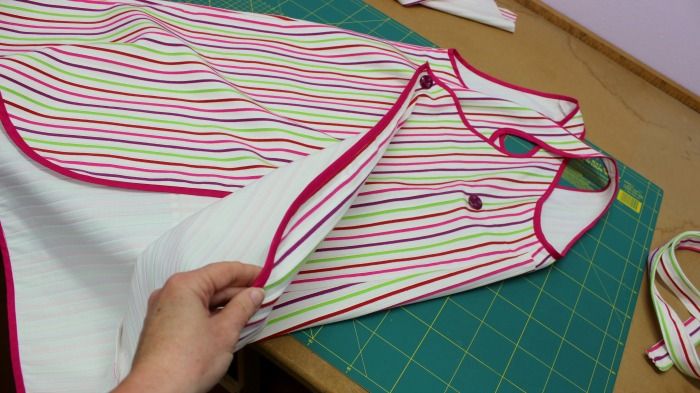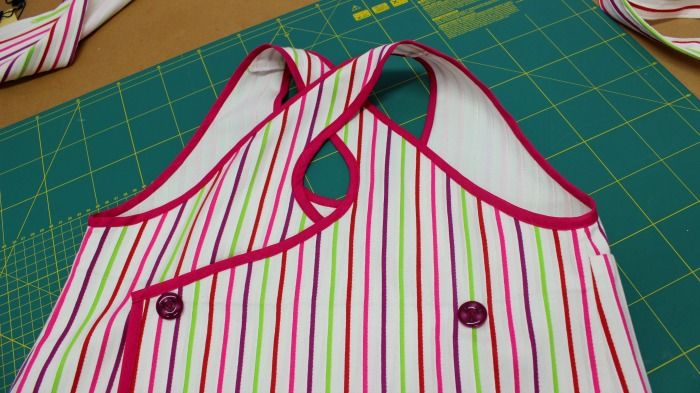 I used a layer of fabric (not lining), I used bias binding tape for all the contour , I sewed small bust darts to get a better fit and lengthen the pattern to make it suitable for a dress.
I played around with the straps crossing them at the back. I also made a sash belt.
The back is buttoned up with two buttons only, one on each side of the back. The way I made the two layers cross over one another keeps my back perfectly covered to avoid too much to be seen.
Los cambios que hice con el original fué utilizar una sola capa de tela, terminar todos los bordes con cinta biés, hacer pequeñas pinzas en el pecho para mejor ajuste y alargar el patrón hasta convertirlo en vestido.
En el cruce de la espalda, jugué un poco con la disposición de las tiras que cruzan. También hice un pequeño cinturón para anudar en la cintura.
He cerrado el vestido con dos botones únicamente, los dos laterales se cruzan lo suficiente para salvaguardar la decencia en la espalda.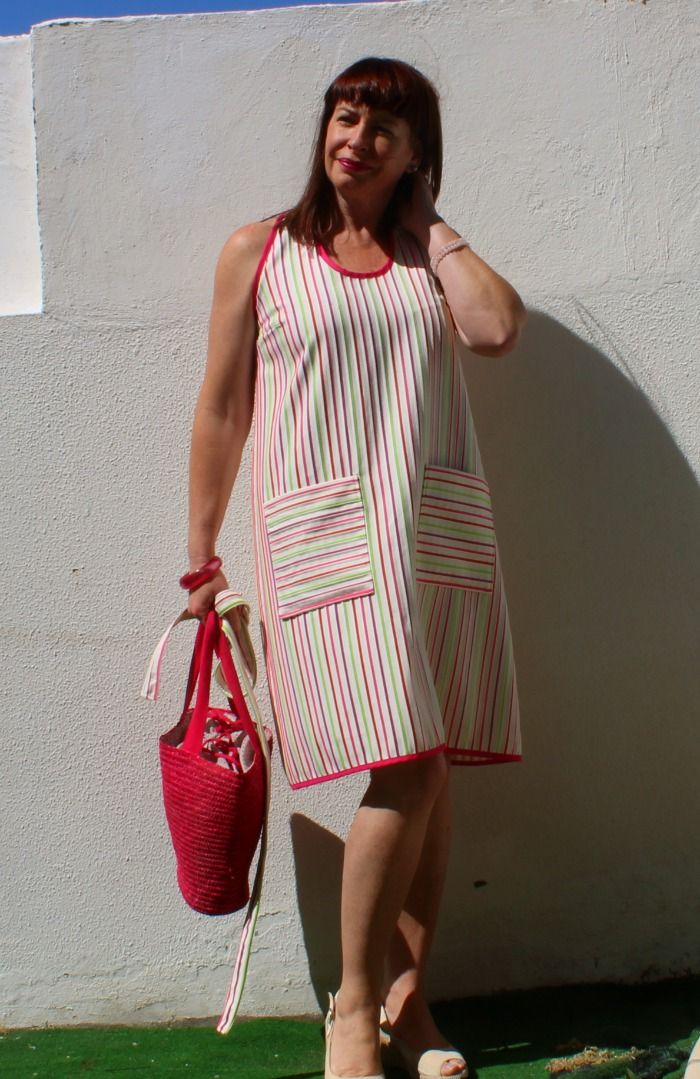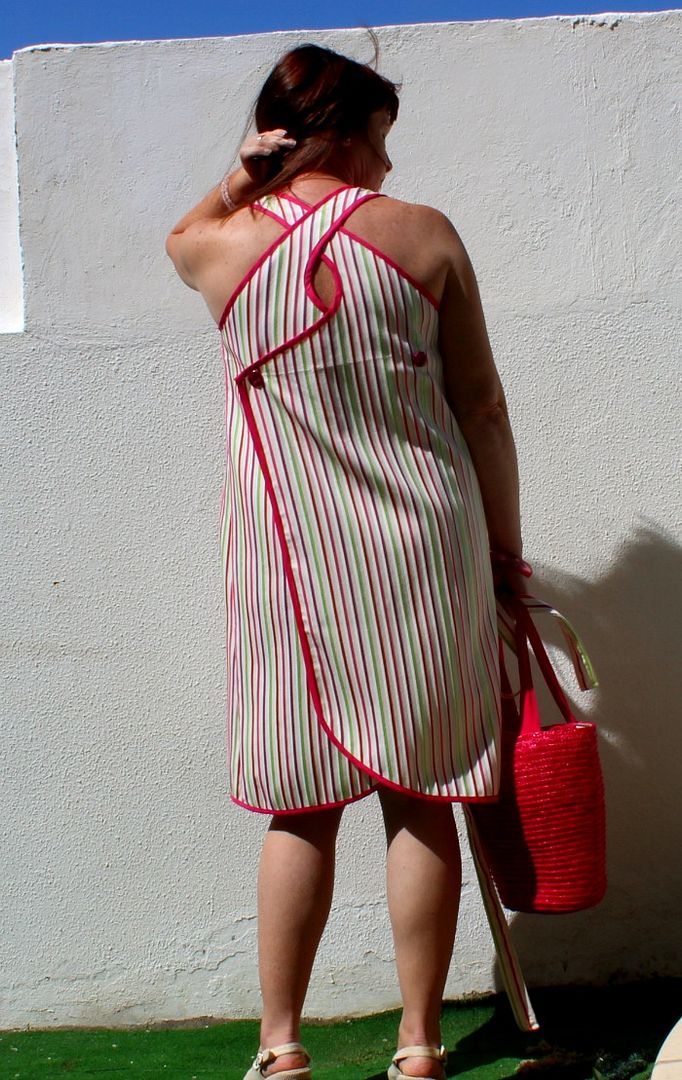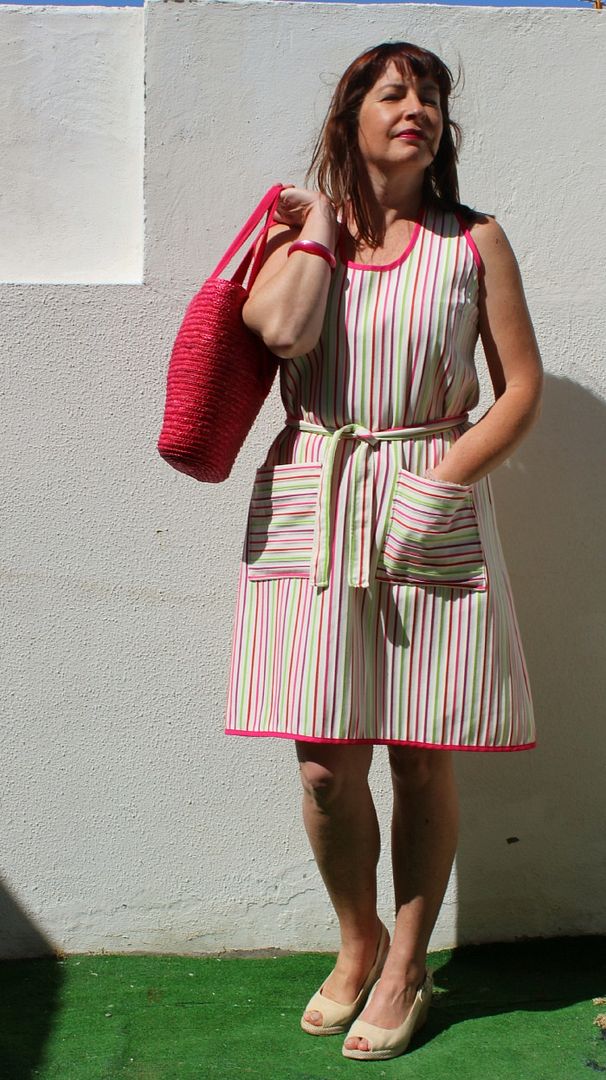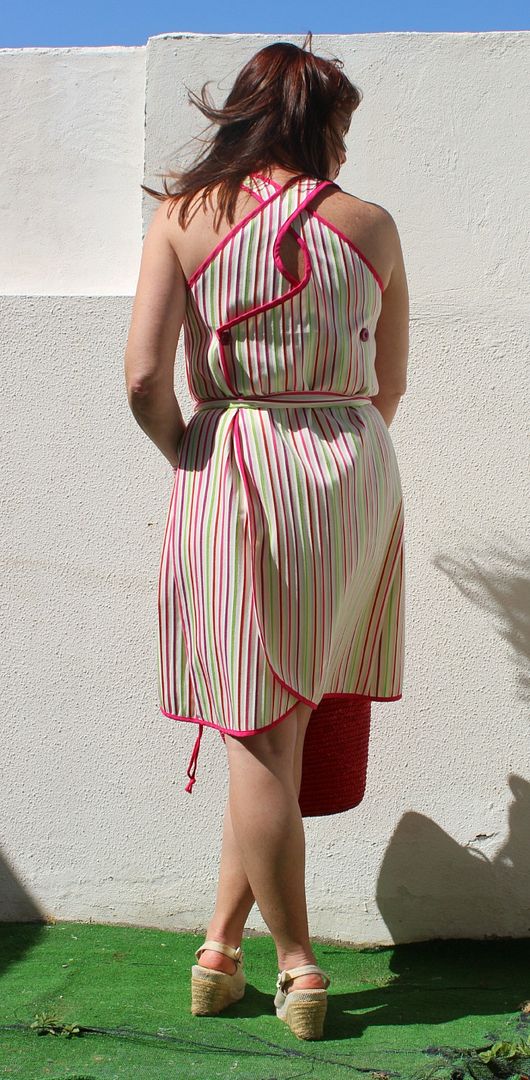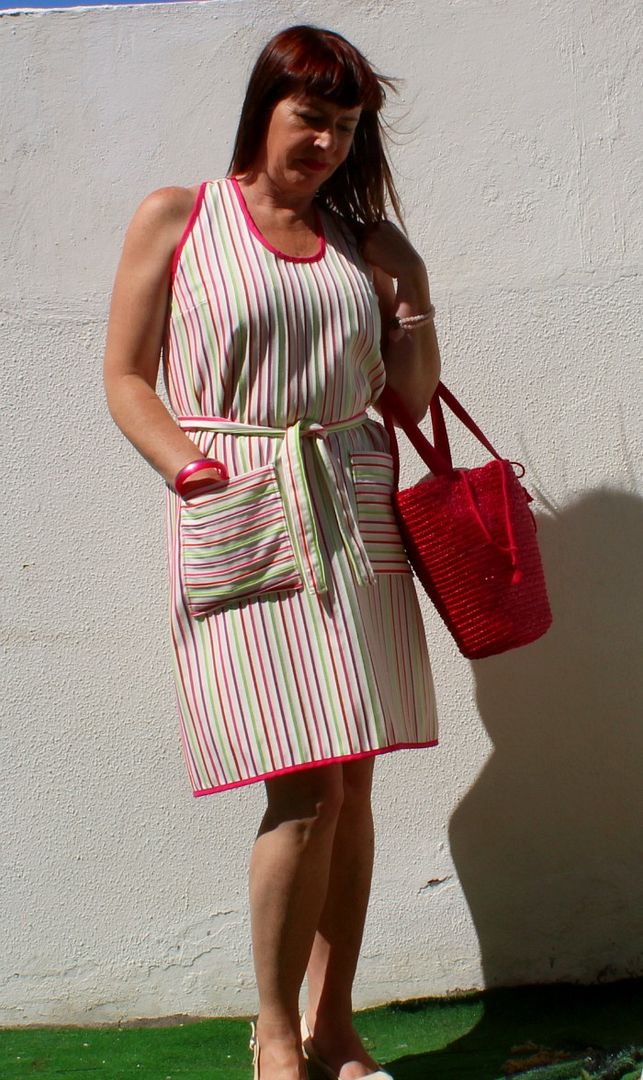 What do you usually wear over your bathing suit to go to the beach?
Con esta propuesta participo en el Rums #18
, que ya tenía ganas y nunca llegaba a tiempo de hacerlo.