A new Share in Style with Sacramento and Peggy Sue, this time the theme chosen is "Red" and I wanted to honor this passionate colour.
The "Share" was one of the funniest I've done so far, the reason is that my partner in this adventure lives here in the island, which made a meeting easier for a fun photo shoot, full of anecdotes including a persecution of killer bees and invasion of giant ants.
She sewed the blouse she wears and the lovely sash matching her outfit and I sewed myself this dress especially for this issue, but due a lack of space, I will share a post during the week to explain all the details of the dress... now let's focus on my partner and enjoy plenty of photos.
Un nuevo Share in Style junto a
Sacramento
y a
Peggy Sue
, esta vez el tema elegido es "Rojo" y había que hacer honor a este color tan pasional.
Este "Share" ha sido uno de los más divertidos que he hecho hasta ahora, la razón es que mi compañera en esta aventura es de aquí, de la isla, lo que facilitó un encuentro para una sesión de fotos de lo más divertida, llena de anécdotas que incluyen la persecución de abejas asesinas y la invasión de hormigas gigantes.
Ella ha cosido la blusa que lleva puesta y el precioso fajín que acompaña a su outfit y yo por mi parte he cosido este vestido especialmente para este tema, aunque por falta de espacio dedicaré un post durante la semana para explicar todos los detalles del vestido, ahora vamos a centrarnos en mi pareja de hoy y en disfrutar de un montón de fotos.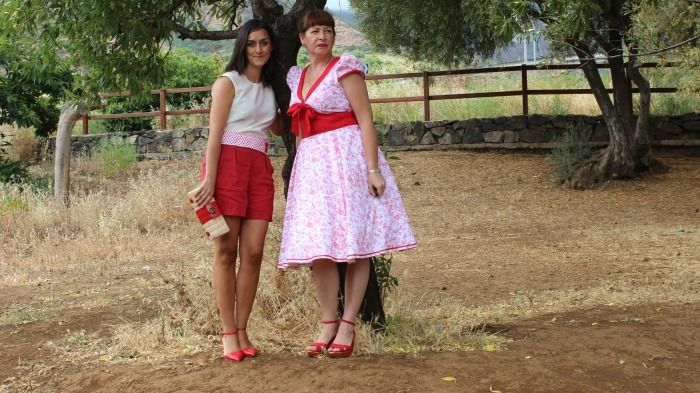 This time my partner in crime is Vicky, a gorgeous girl with big eyes, who can make you sway with the look of her eyes. She´s just starting to sew her own clothes and states that there´s no need to spend lots of money to look perfect and fashionable. Plenty of low cost ideas are posted regularly on her blog, so if you didn´t know her, it´s time you followed her !! And remember taht she can make you sway...
Mi compañera esta vez es Vicky
, una preciosa chica de ojazos impresionantes que te cautiva en cuanto la conoces, ella está comenzando a coserse su propia ropa y defiende que no hace falta gastar grandes cantidades de dinero para lucir perfecta e ir a la moda y en su blog puedes encontrar muchas ideas de "low cost", si aún no la conocías ahora es el momento porque seguro que te cautivará su estilo.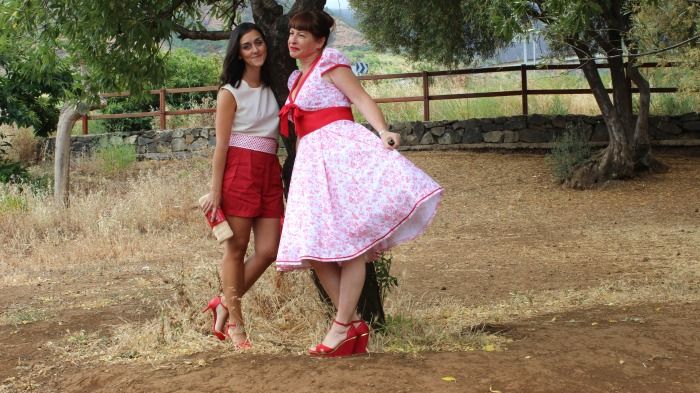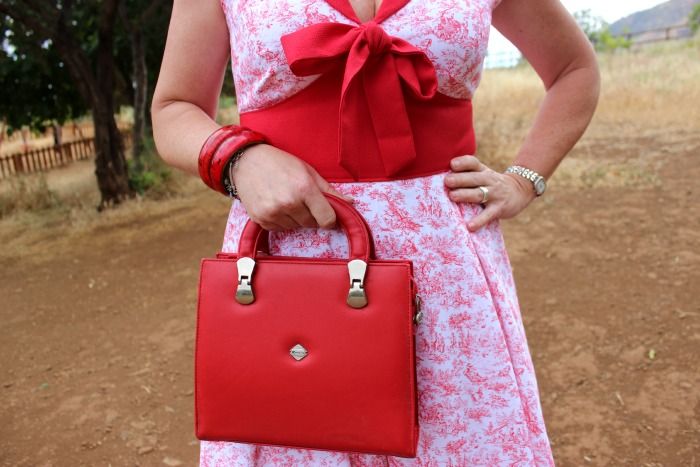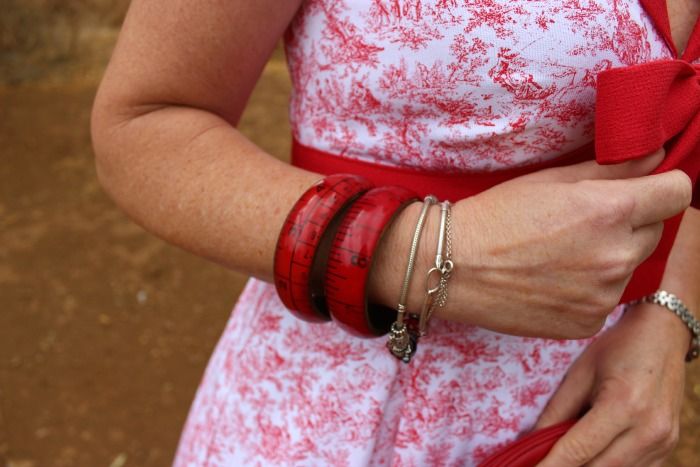 Join to the party , link below ...

in Red!!

And remember that the next Share in Style will be on Saturday, June / 7 and the topic will be "Fruit" , share your style!!
Únete a la fiesta en el link de aquí abajo,
en Rojo !
Y recuerda que el próximo Share in Style será el sábado , día 7 de Junio y el tema será "Fruta" , interpreta tu estilo !!