I love having a piece of cake, any cake, any flavour ... although my favourite will always be the "Red Velvet" one.
The excuse was two princesses´ birthday party ( my sons´ girlfriends ), their birthdays happen to be on the same week, so my sons and I decided to bake some homemade cakes for the whole family.
Te apetece algo dulce??
Yo no puedo resistirme a un trozo de tarta, sea de la que sea... aunque mi favorita siempre será el "Red Velvet".
La excusa perfecta fue la celebración de las dos princesas de la familia (las novias de mis hijos), cumplen años en la misma semana y mis hijos y yo decidimos preparar unos pasteles caseros para diversión de toda la familia.
Three "Red Velvet" cakes topped with vanilla frosting and some fondant decorations made by my boys, each one thinking on their girlfriends´taste.
A cake decorated with a gavel and its base for a law student princess.
Tres "Red Velvet" que decoramos con crema de vainilla y algunas chuminadas que hicieron ellos con fondant, cada uno pensando en los gustos de su novia.
Una decoración pensada para una princesa que está estudiando abogacía, un mazo con su base...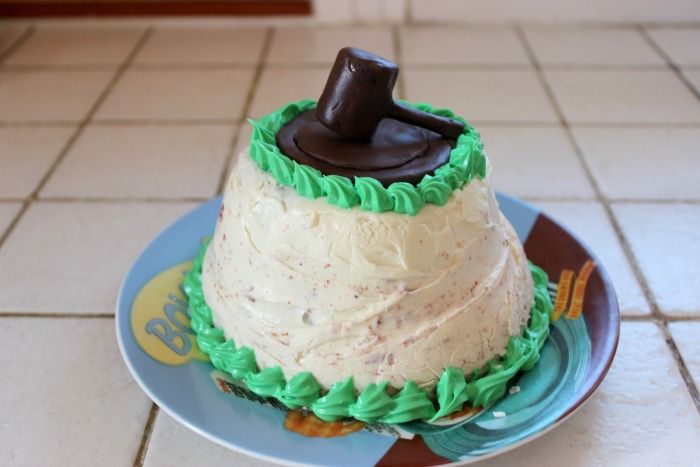 The other princess likes cats, so her boyfriend has this idea ...
La otra princesa es una amante de los gatos, así que su novio tuvo esta idea...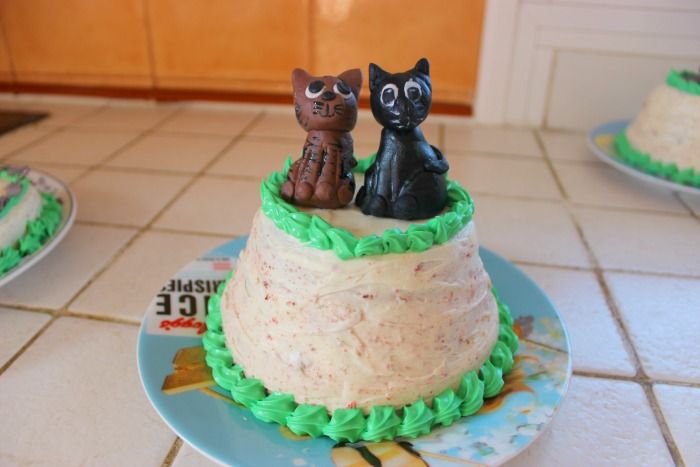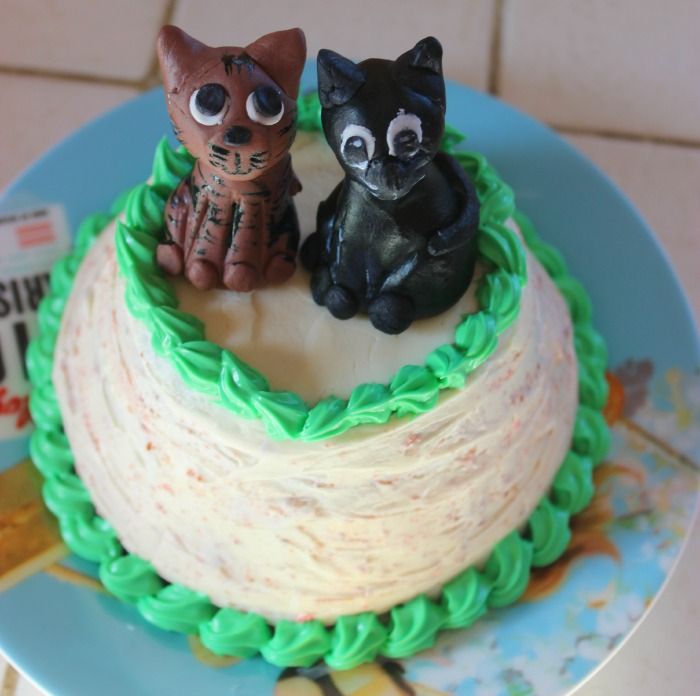 And the third cake is for the family enjoyment so just a plain and simple cake to be enjoyed.
Y una tercera que sirvió para degustar en familia, sencilla y directa.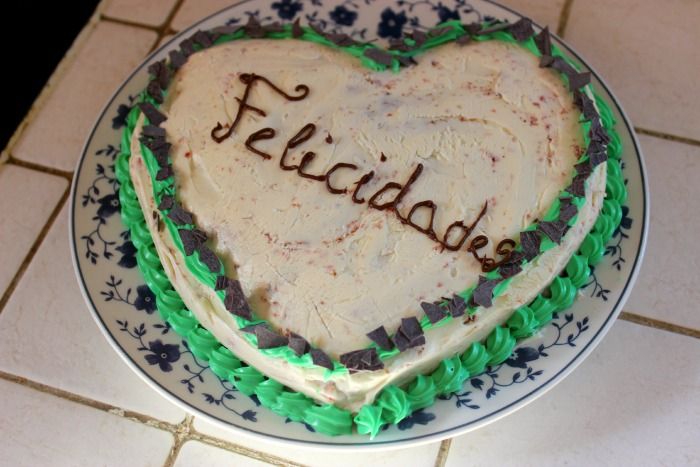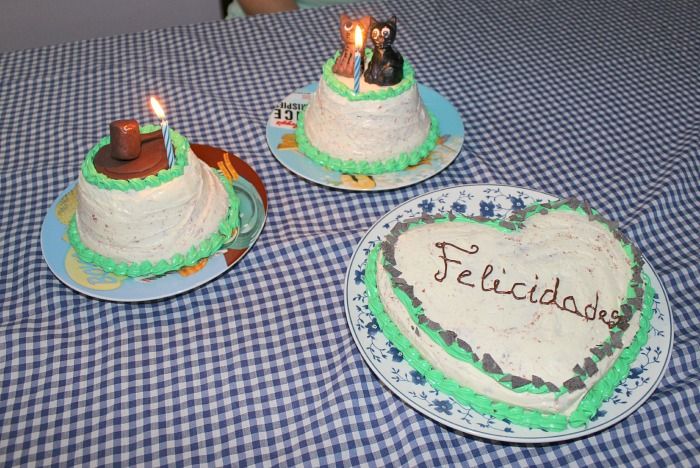 In the end, a weekend filled with laughter , enjoying like children while baking cakes, thinking about the faces their girls would pull when getting their birthday cakes surprise ...and laughter too when blowing out the candles and singing "Happy Birthday" for double.
How was your weekend?
En definitiva, un fin de semana de risas, disfrutando como una enana mientras horneaba los pasteles con mis hijos pensando en las caras que pondrían sus novias cuando vieran esto y más risas cuando llegó el momento de apagar las velas y cantar el "Cumpleaños Feliz" por duplicado.
Cómo ha sido tu fin de semana??