Sometimes the littlest things could make our life a lot easier. Sometimes people come up to me saying I inspired them to do something, little things I do when sewing that I don't even notice I'm doing. So I'll be sharing some of these tips on here, little things that may even seem silly, but will help us all big time!
My first tip is about those little scraps left after a sewing project. Too little to be sewn, too big to be thrown away.
Something I always do is hanging all those scraps tires on a hook, just so I can keep them tidied and out my way!
A veces hay pequeñas cosas que nos hacen la vida un poco más fácil, no me había dado cuenta de algunos hábitos que tengo en esto de la costura, hasta que alguien me vé haciendo algo y me dice... "Hey, por qué no se me ocurrió eso antes?? "
Voy a compartir de vez en cuando alguno de esos pequeños "trucos" aquí, en el blog. Suelen ser cosas simples pero que nos ayudan un poco, este en concreto va de organizar un poco los restos de tela que nos van sobrando de los proyectos de costura, esos trozos de tela que son demasiado pequeños para otro proyecto... y demasiado grandes para ir a la basura.
Una cosa que siempre hago es guardar colgado en un gancho todas esas tiras de tela que normalmente tiramos a la basura, incluyendo los orillos de las telas.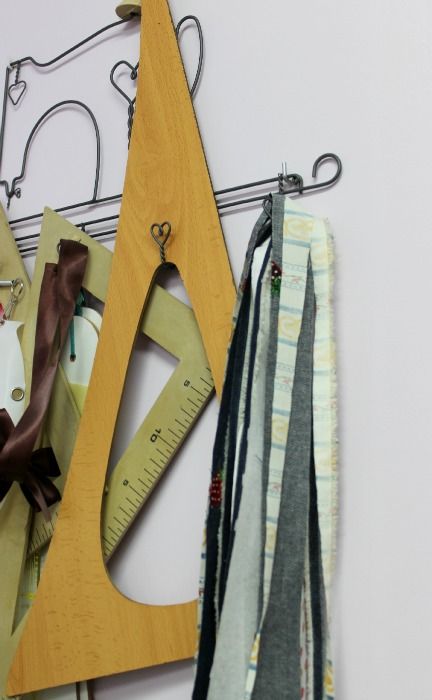 I used to store them before, but the chaos was such that all the scraps would end up mixed up, I wouldn't see easily the size of the material without digging, also wouldn't find what I needed when I needed it.
Antes, el almacenamiento de los trozos sobrantes de tela era un puro caos, se iban mezclando y nunca sabía con exactitud cuanta tela había de cada trozo, se mezclaban y no podía encontrarlo cuando lo necesitaba...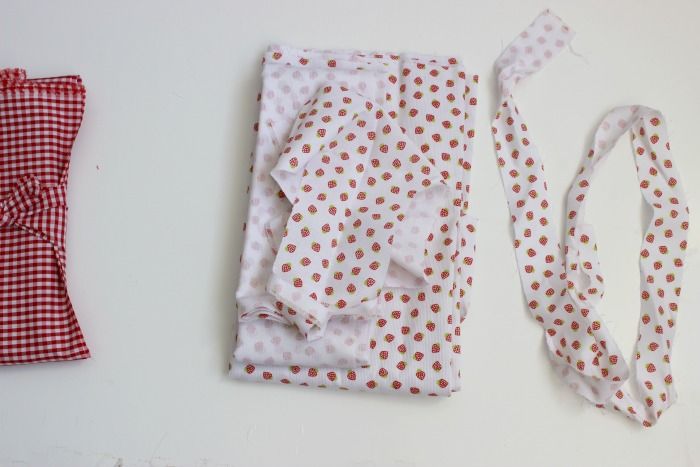 Then I thought I could fold them all up, at least the biggest pieces, and place the littlest ones in the middle, to then tie them up with one the straps hanging on the hook I mentioned before. This way I keep all the scraps which look similar or equal together and I don't mix them up with anyone else.
Entonces se me ocurrió doblar los trozos más grandes de tela y colocar en el centro los trozos más pequeños para que no terminaran esparcidos por ahí.
Después, simplemente lo enrollo todo y lo ato con una tira de tela de las que tengo colgada en el gancho , de esta forma todos los retales de una misma tela se mantienen juntos y siempre los tengo localizados.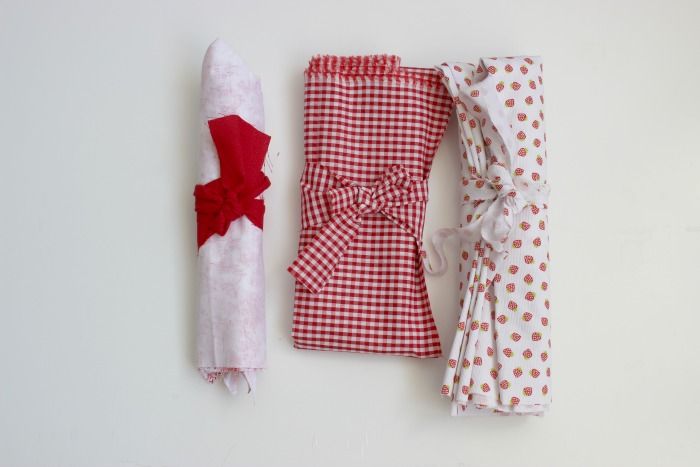 Don't get wrinkled, don't get lost and don't get mixed up when you store them in a drawer or similar. It's quite effective.
No se arrugan, no se pierden, y no se caen cuando los guardas en el cajón o estante donde almacenas las telas... es efectivo!