Share in Style will now be published on Mondays, every two weeks, so today, it's "Denim" time ....
Also, I am looking forward to meeting my partner! Anna is a beautiful girl who transmits her love for the vintage style from her blog, she´s from Hamburg, she´s an old german sewing and knitting magazines collector, she needs dresses for dance and loves the 40s a little bit more then the 50s.
She makes her clothes with vintage patterns but sometimes she uses contemporary patterns and still retains its vintage touch in everything she makes, if you like this style, her blog is a must! I´m glad that she accepted be my partner today and share her wonderful last skirt.... sewed by her with Denim fabric, of course!
El Share in Style se publicará de ahora en adelante los lunes, de forma quincenal, así que hoy toca Denim....
Y esta vez , estoy deseando presentarles a mi pareja!!! Se trata de Anna, una preciosa chica que transmite todo
su amor por el vintage desde su blog
, es de Hamburgo, colecciona revistas alemanas antíguas de costura y knitting ,también baila, por lo que hace sus propios vestidos de baile y le gusta la moda de los 40s. Ella hace su ropa con patrones vintage aunque algunas veces usa patrones contemporaneos y aún así, sigue manteniendo su toque vintage en todo lo que hace, si te gusta este estilo no puedes faltar a una cita en su bitácora! Y tengo que agradecerle que aún con el tiempo justo haya aceptado ser mi pareja hoy y compartir con nosotros su última falda cosida por ella.... con tela Denim, por supuesto!!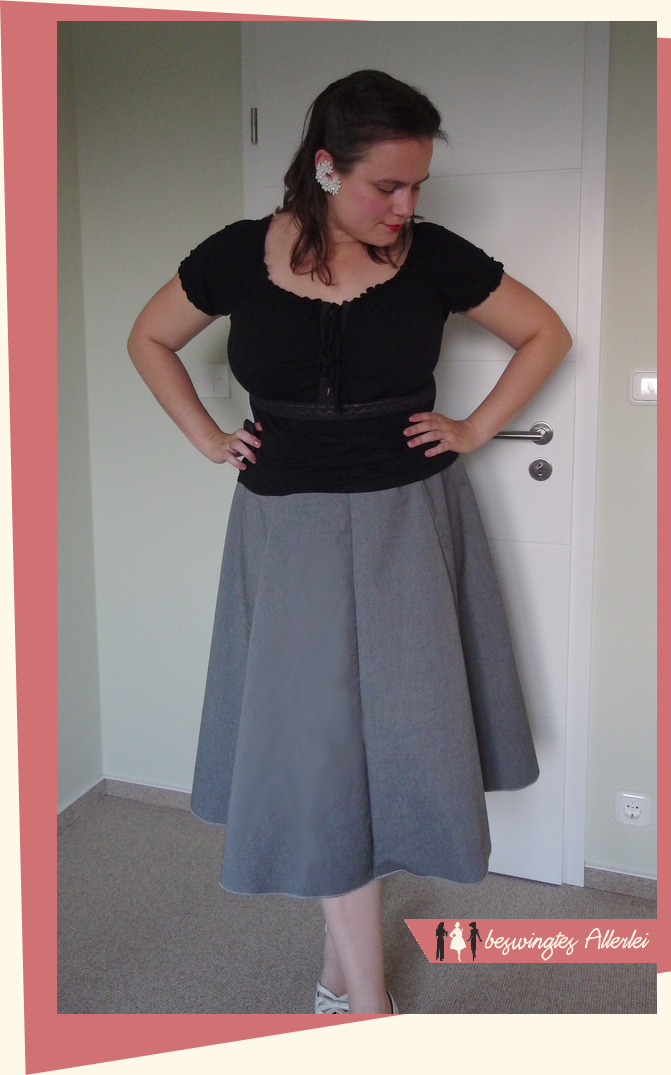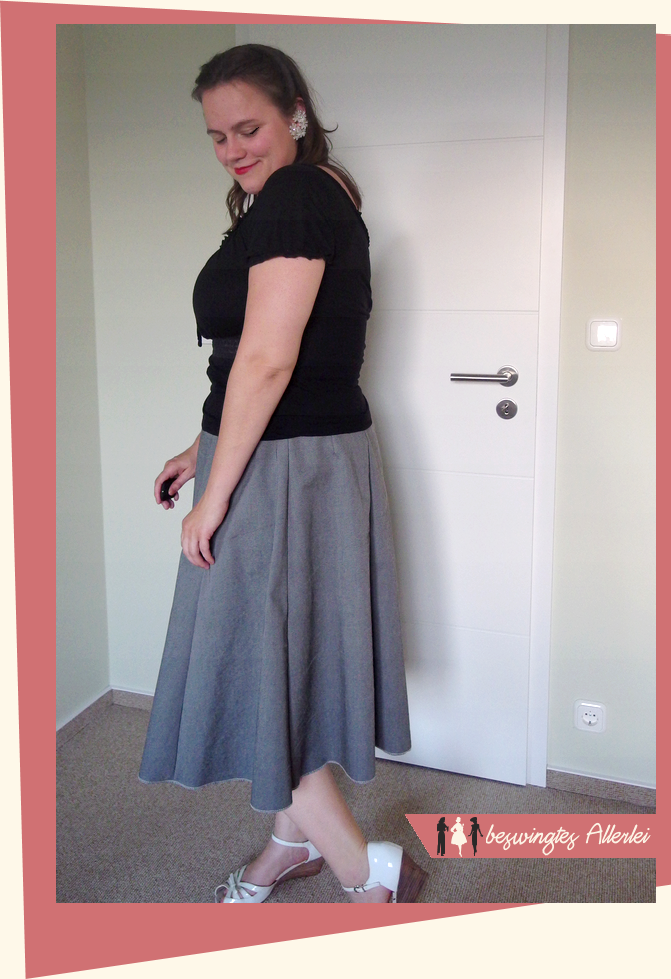 I've been on holidays, I was nervous because the date for the new Share in Style release was coming up and I hadn´t had the time to prepare anything, you know that I like being part of "Share in Style" submitting a garment made ​​by me with the chosen theme.
Well, I just had a few hours available on Saturday to do something real quick , I thought it was the perfect occasion to alter this dress I had in my "working stack" long time ago.
A 80s dress , quite boring, made with denim/elastane ....
He estado de vacaciones y conforme se acercaba la fecha para esta nueva edición del Share in Style yo iba poniéndome de los nervios porque me quedaba literalmente sin tiempo de preparar nada , ya sabes que me gusta participar presentando una prenda hecha por mí con el tema elegido.
Bien, yo sabía que necesitaba preparar el post el domingo.... así que el sábado por la tarde solamente disponía de un par de horas para hacer algo rápido, se me ocurrió que era la ocasión perfecta para meterle tijera a un vestido que quería transformar desde hace mucho tiempo.
Un vestido de los años ochenta, bastante aburrido , hecho en denim con elastán....
Which became this a few hours later....
Que en un par de horas del sábado por la tarde, pasó a convertirse en esto....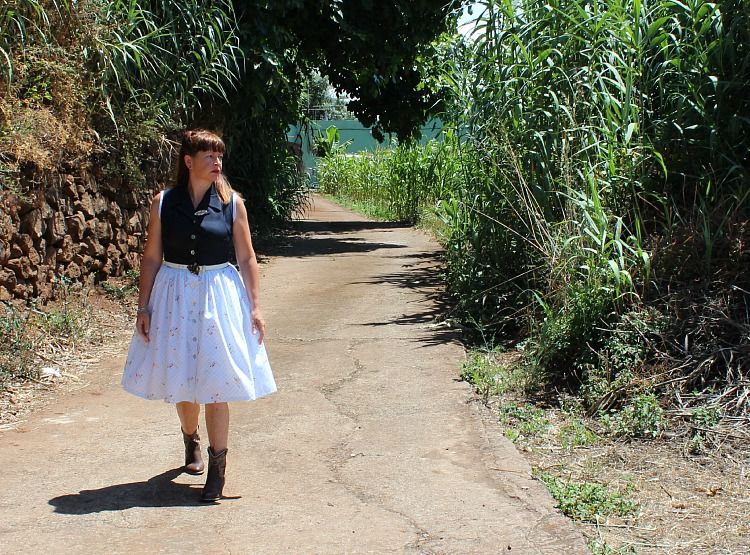 I pulled out the long sleeves and finished this area with a strap on the fabric bias , same fabric of the skirt, I think now I have a comfortable dress and for sure I´ll wear it a lot during the summer.
Eliminé las mangas largas y terminé esta zona con una tira al biés de la misma tela de la falda, creo que ahora tengo un vestido cómodo y al que voy a dar mucho uso durante el verano.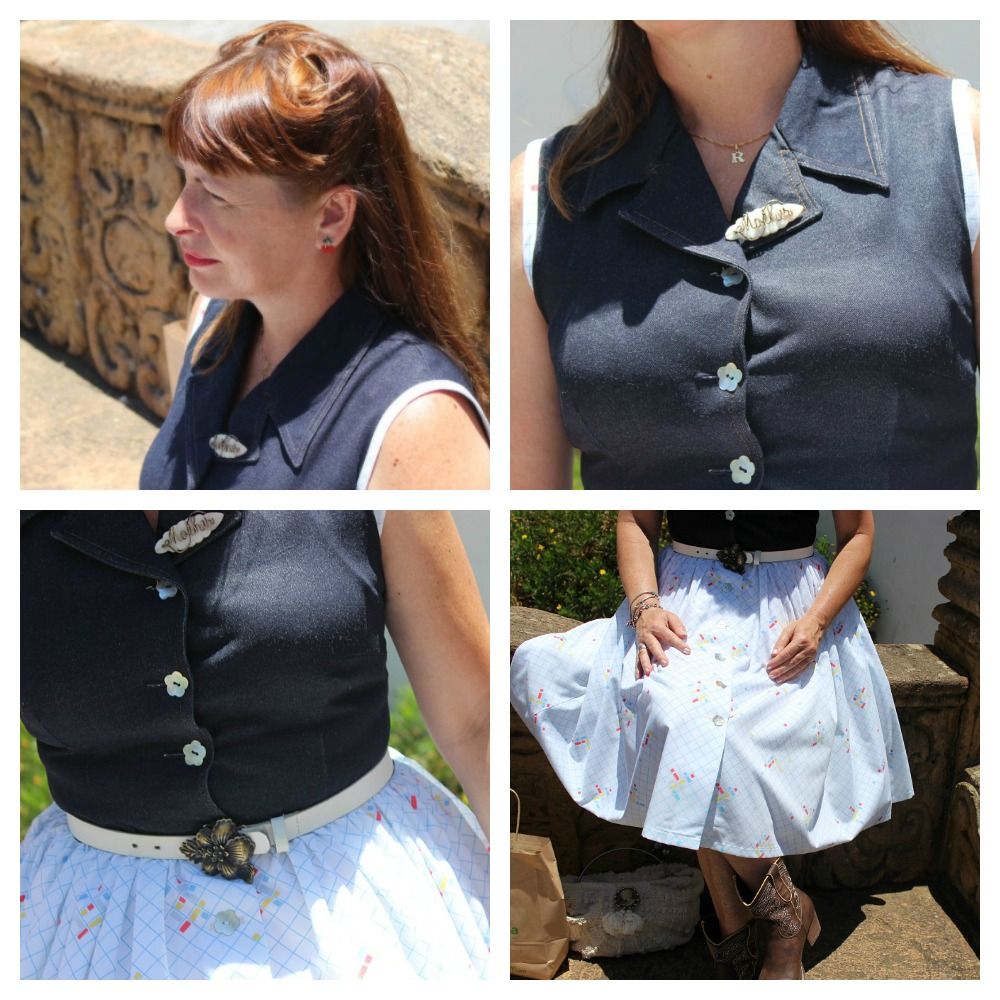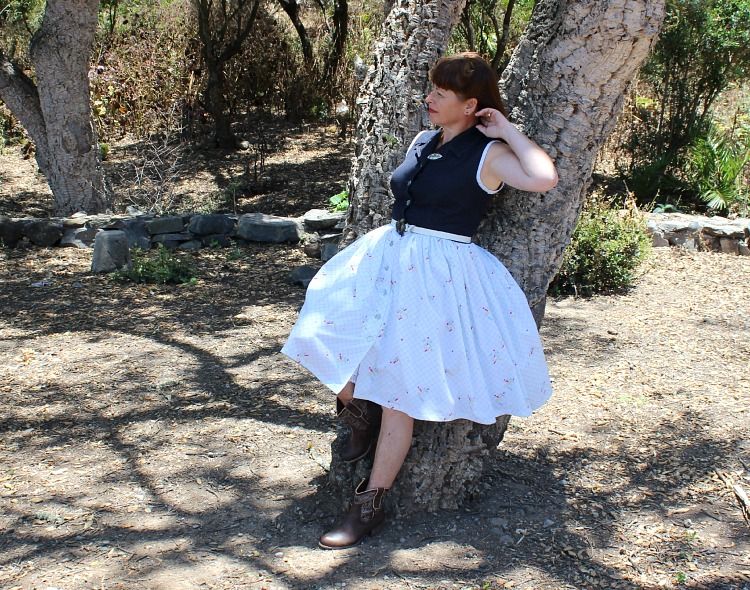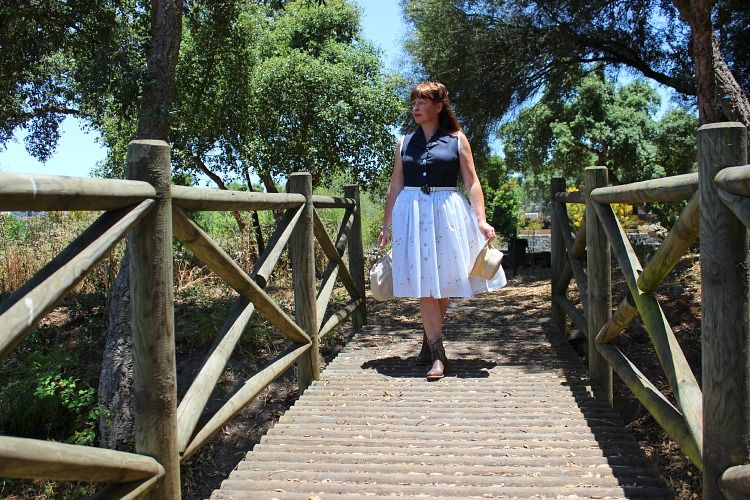 So I'm back to blogging again, meanwhile don´t forget to join us on through the link below with your Denim post , link will be open until Wednesday night and remember that the next Share in Style will be next July/21th with themed "White"
Así que estoy de vuelta a los blogs de nuevo, todavía tengo que ponerme al día con mensajes atrasados, mientras tanto no olvides unirte a nosotras en el link de abajo con tu post Denim, el link estará abierto hasta el miércoles por la noche y recuerda que el siguiente Share in Style será el 21 de julio con el tema "Blanco"