Quick post to show one of the dresses I like the most so far. Best designing ideas come out of the blue and that's what happened here! Check out the pointy lower side of the pockets! This brain here did that!
Un post rápido para presentar uno de los vestidos que más me ha gustado hasta ahora , solamente hay que ver los detalles para fijarse que las mejores ideas de diseño aparecen cuando menos te lo esperas, al ver la forma puntiaguda de la parte inferior de los corazones, mi mente imaginó estas formas en degradados y esto es lo que salió...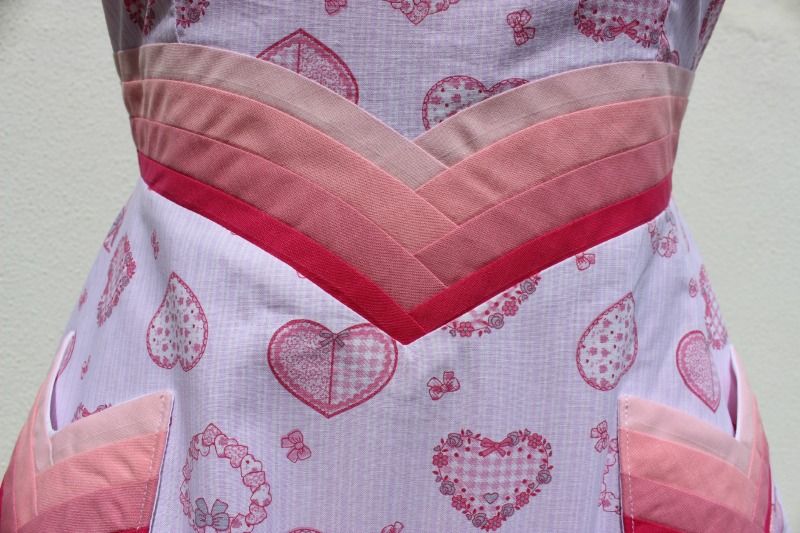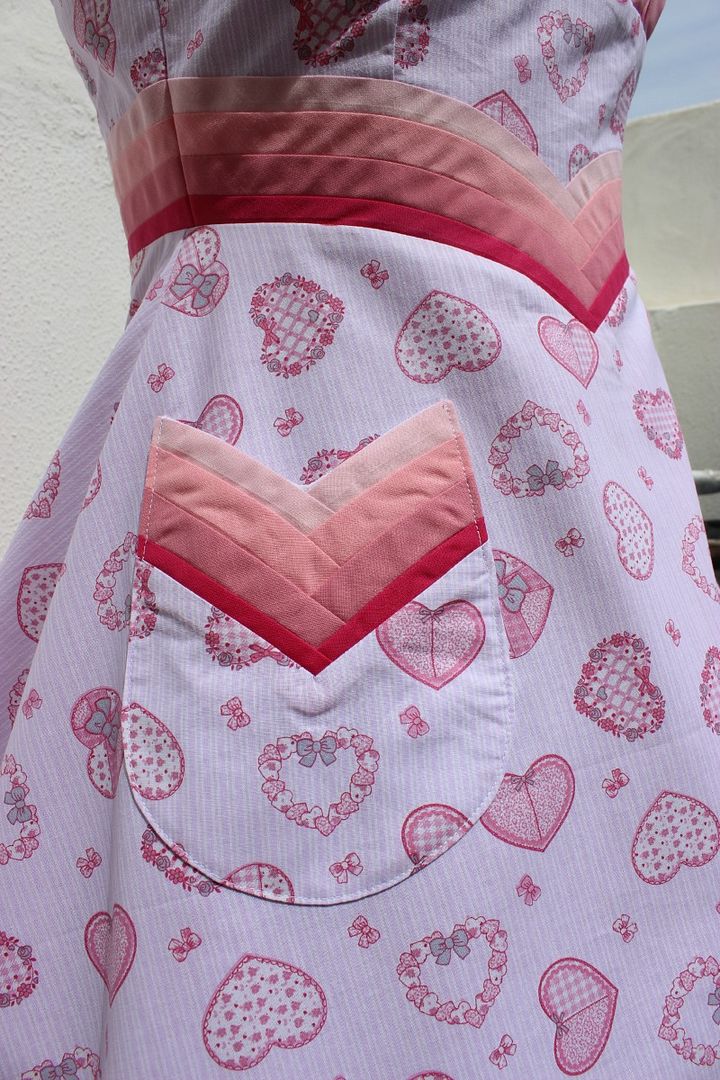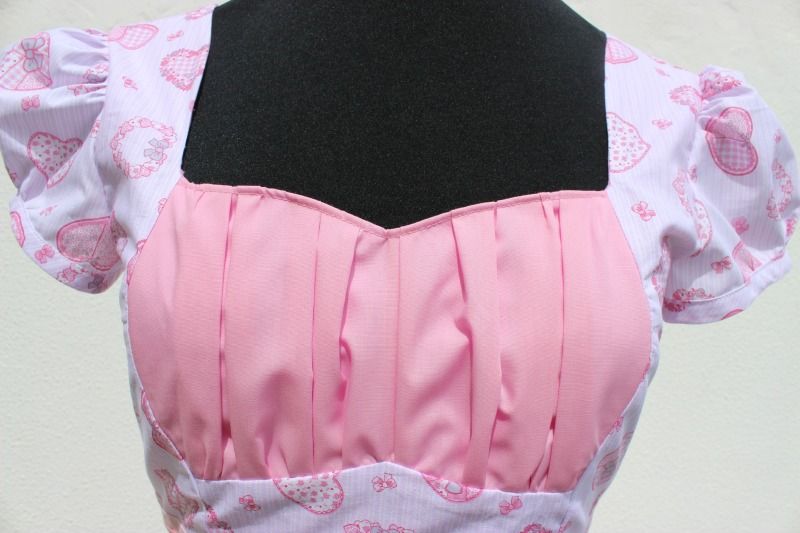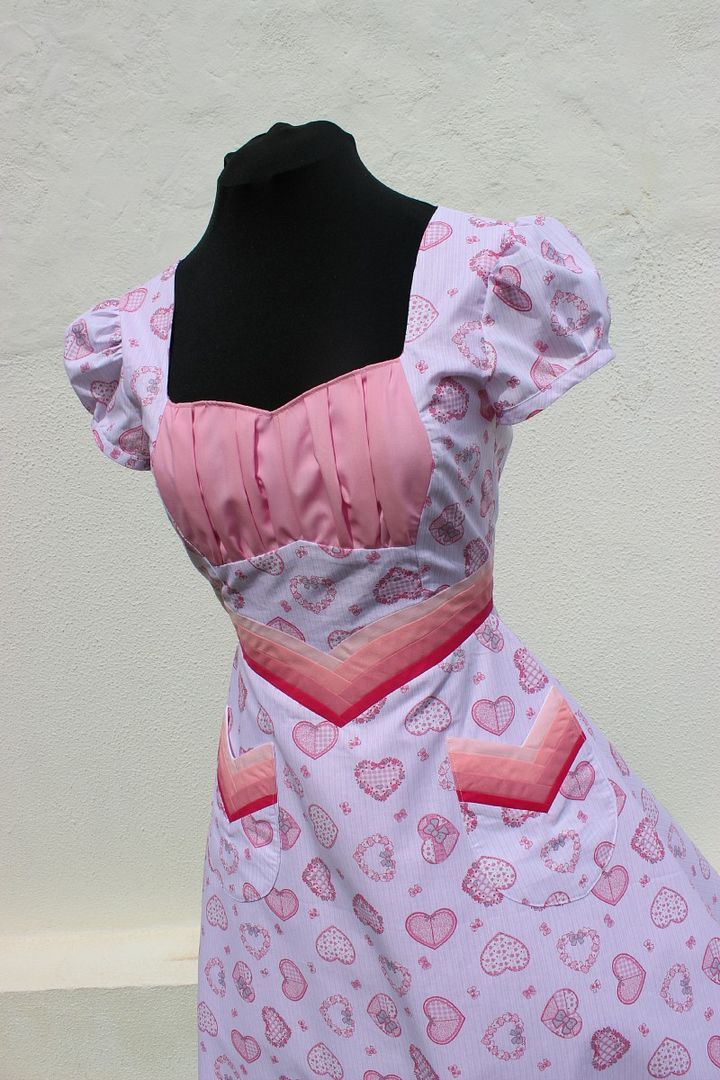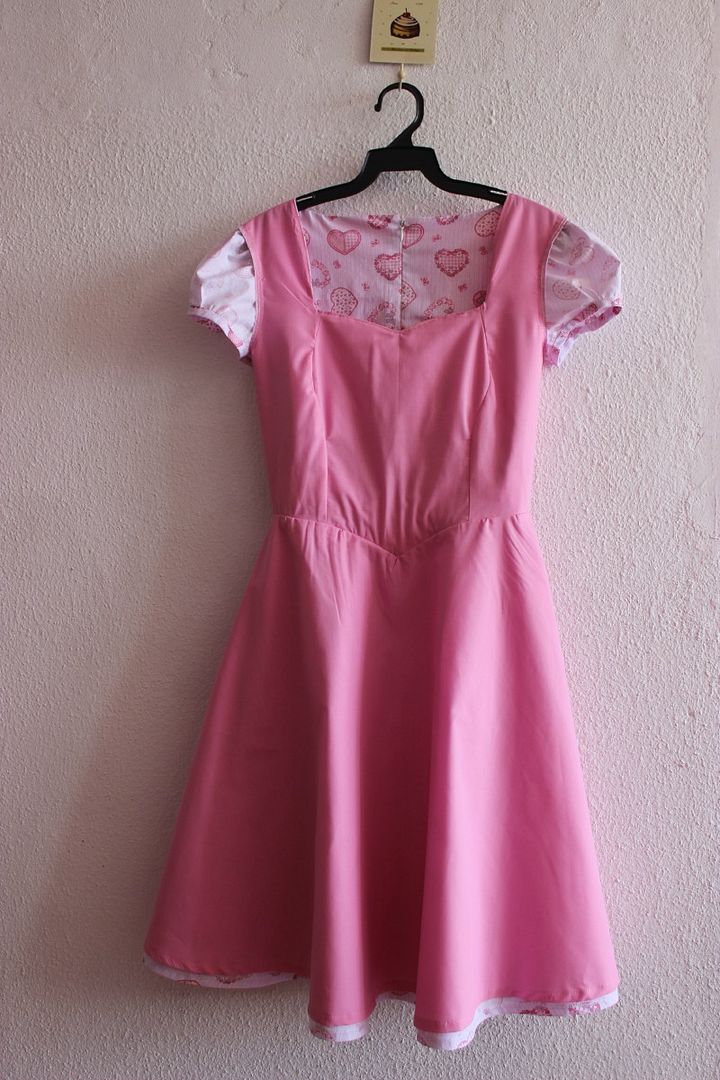 If you want to see the dress on its owner, don't forget to visit Peggy Sue...
Si te apetece ver el vestido sobre su dueña, no te olvides de ir a visitar a
Peggy Sue...