Sometimes, sew collars can become a little torture, the sides aren't equal and we have to sew them again and again.
Today I bring you a little tip that I hope will help you do it more easily from the first time.
The first thing to do is cut up a paper pattern collar without seam allowance, once you have cut the collar pieces just put it on the fabric pieces at the correct position, secure it with pins as it appears on the photo below, so you can sew without the presser foot passes over the pins.
Seguramente nos ha pasado alguna vez que coser cuellos se puede convertir en una pequeña tortura, los lados no quedan iguales y tenemos que retocar una y otra vez.
Hoy os traigo un pequeño truco que espero os ayude a hacerlo más facilmente desde la primera vez.
Lo primero que tenemos que hacer es cortar un patrón del cuello en papel sin margen de costura, una vez que hemos cortado las piezas del cuello solamente tenemos que poner el patrón encima y en la posición correcta, sujetarlo con alfileres de la forma que aparece en la foto, para que podamos coser sin que el prensatelas pase por encima de los alfileres.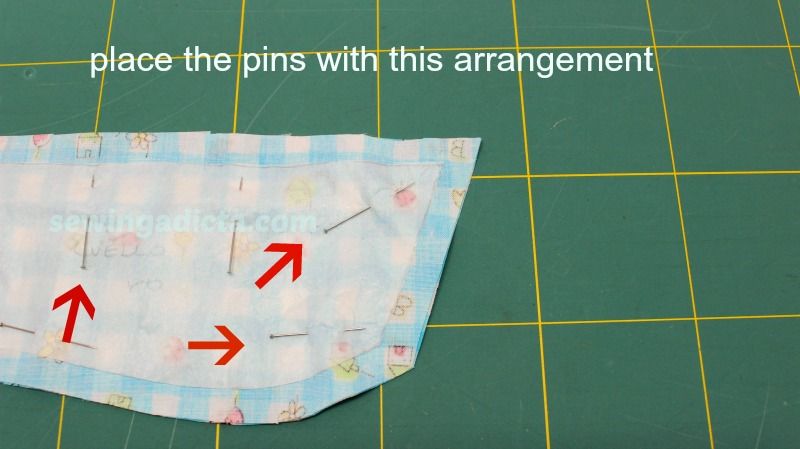 So now we can sew along of the edge line of the pattern paper, slowly and with special attention to the corners.
Entonces ya podemos coser siguiendo la linea del borde del patrón de papel, despacio y poniendo especial cuidado en las esquinas.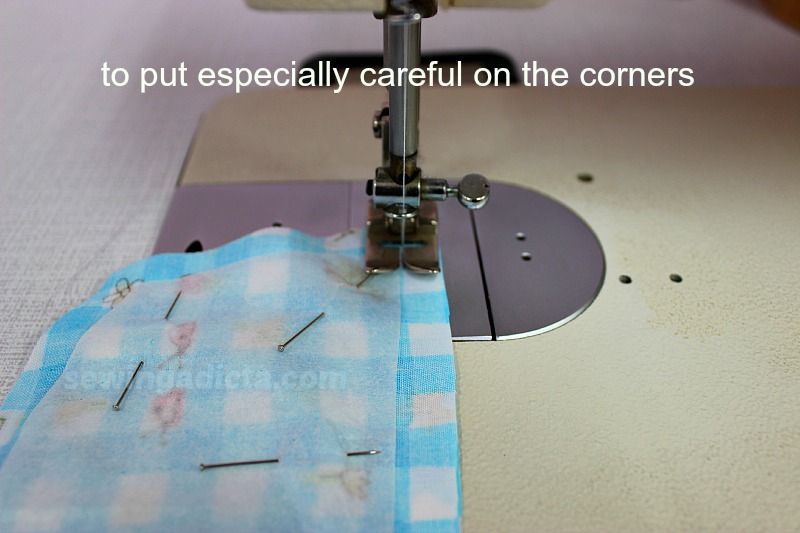 So we will get the collar fabric to be sewn exactly like the original pattern without unequal sides.
De esta forma conseguiremos que el cuello de tela esté cosido exactamente igual al patrón original, sin lados desiguales.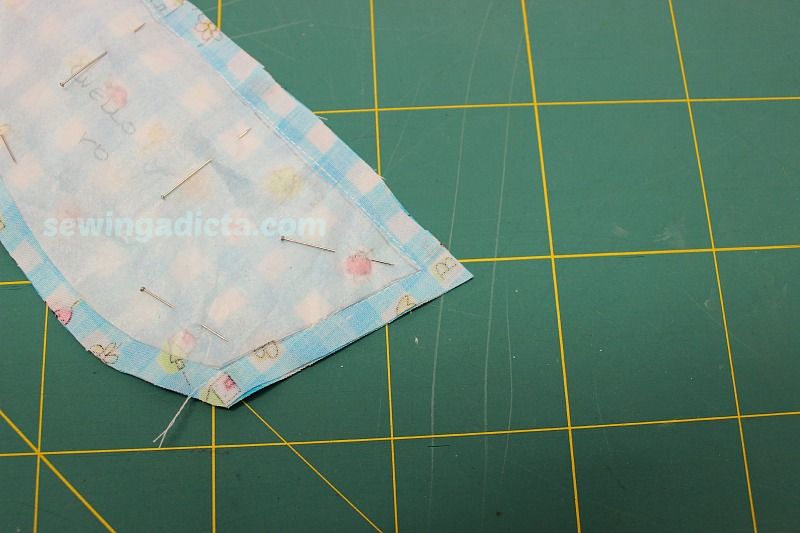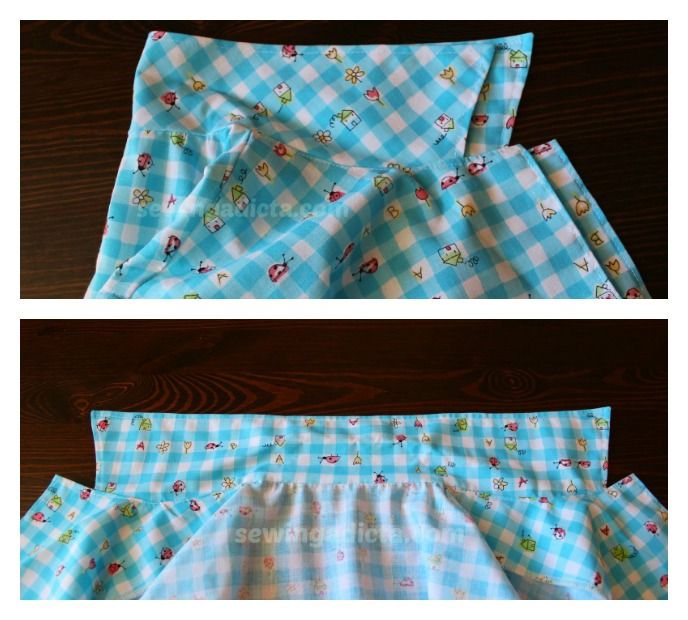 Finish the collar like you do always and make sure the collar is perfectly symmetrical.
I hope this tip will help serve you, especially to those who are starting with sewing.
Ya solamente nos queda terminar el cuello como hacemos siempre y comprobar que tenemos un cuello perfectamente simétrico.
Espero que os sirva de ayuda, sobretodo a las que estais comenzando con esto de la costura.