No, my mind isn't in "Christmas mode" (sorry for the decoration), I made this delicious recipe on Christmas and then I didn't have time to post it, but I would not forget it because the result is really delicious and because I had long been wanting to try the Bundt Cake , you must try this cake.
No es que yo esté aún en modo Navideño (disculpad la decoración), más bien es que hice esta deliciosa receta en los días de Navidad y luego no hubo tiempo para subirla al blog, pero me daba pena dejarla en el olvido, sobretodo porque está de muerte (os lo aseguro) y porque llevaba ya mucho tiempo queriendo probar el Bundt Cake y no encontraba el momento, así que me lancé a por ello y el resultado es genial, un "bizcocho" que hay que probar si o si.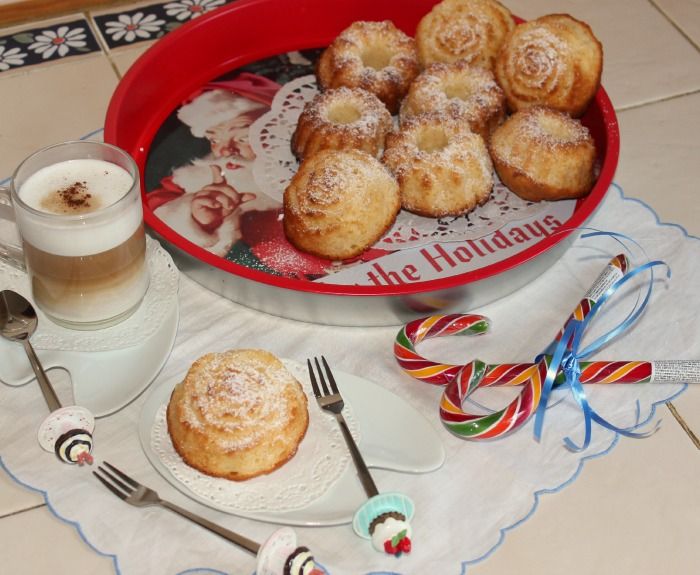 The recipe is from Alma, a super known blogger here, in Spain and any recipe from her blog is guaranteed success, I decided prepare mini-bunds instead of one larger cake, luckily I had time to take some pictures of these few, because they disappeared quickly.
La receta la tomé de una
blogger super conocida en el mundo reposteril, no necesita presentación, ella es Alma
y cualquier receta de su blog es éxito asegurado, aunque yo decidí que sería más cómodo para mi preparar mini-bunds en vez de uno solo más grande, menos mal que me dió tiempo a sacar algunas fotos a estos pocos, porque volaron enseguida.
No voy a repetir aquí la receta en español, porque para eso Alma la ha escrito muy bien, tendreis que ir a su post para copiarla si os apetece, si que la pondré en inglés para las amigas no hispano-parlantes.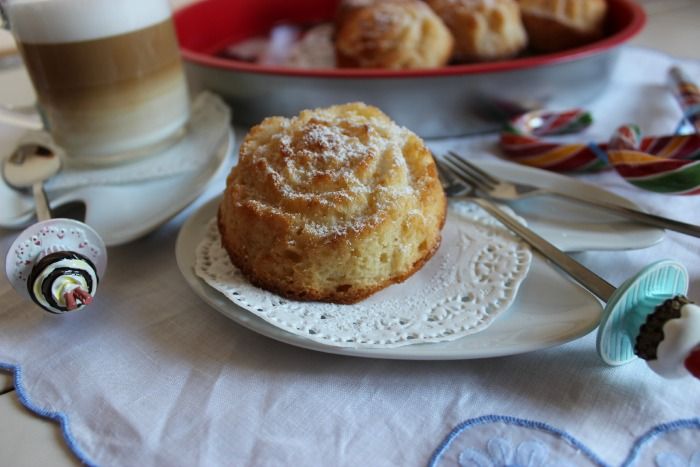 -250 ml soft olive or sunflower oil
-500 g white sugar
-6 eggs
-500g flour
-1 teaspoon baking soda
-The juice of a lemon and half
-Zest of one lemon
-250ml whipping cream (35%)
Preheat oven to 180 ° C.
Mix the lemon juice with the cream and reserve
Butter and flour a Bundt pan.
Sift the flour with the baking soda and the lemon zest. Reserve.
Beat oil and sugar and add the eggs. When the mixture is homogeneous, alternately add flour mixture and the cream, beginning and ending with flour mixture.
Pour the mixture into the pan and bake it about 45-60 minutes (until a toothpick inserted in center of cake comes out clean)
.
Let cake cool in pan 30 minutes, then turn out onto a rack to cool completely.