The last dress I made was so rewarding that there is another version of the same pattern on my sewing table with some changes on the design. This dress inspires me "Spring Dreams" ...
I will add a tiny ruffled sleeve because I'm thinking already in good weather, the neckline go down to cross on a waistband, all topped by pipeline in light pink (who said that red and pink didn't match?).
The skirt will have another overlay panel to achieve an effect of cross skirt and I'll do a strip of textile paint somewhat wider than the previous dress, although probably I'll think some other small idea before finishing it ...
El último vestido
que hice ha sido tan gratificante que hay sobre mi mesa de costura otra versión del mismo patrón, con algunos cambios sobre el diseño. Este vestido me inspira Sueños de Primavera...
Añadiré una pequeña manga fruncida en la copa pensando ya en en el buen tiempo, el escote bajará para cruzar sobre una banda de cintura, todo ello rematado por pequeños vivos en rosa claro (quien dijo que rojo y rosa son incompatibles?).
La falda tendrá una pieza sobrepuesta para conseguir un efecto de falda cruzada y pienso hacer una banda de pintura a la esponja un poco más ancha que la d
el vestido anterior
, aunque seguramente se me ocurrirá alguna otra pequeña locura antes de acabarlo...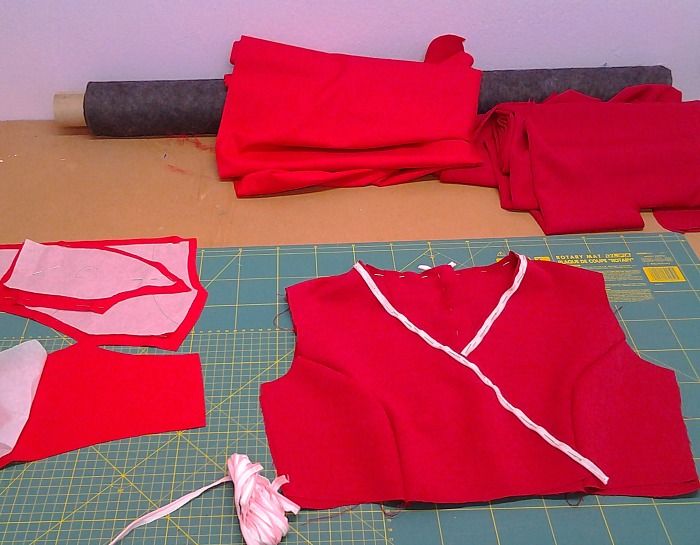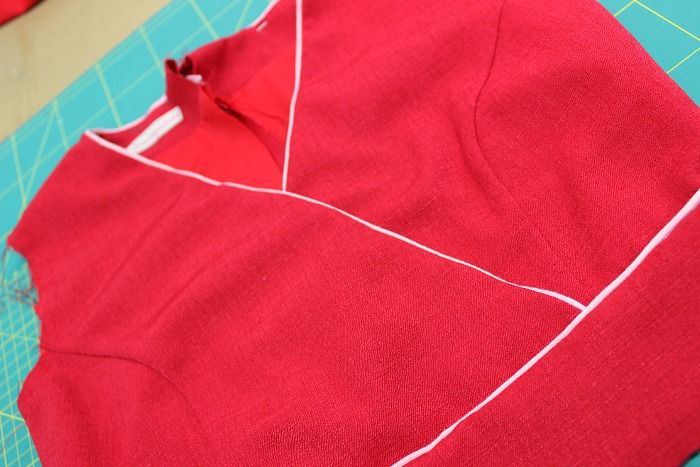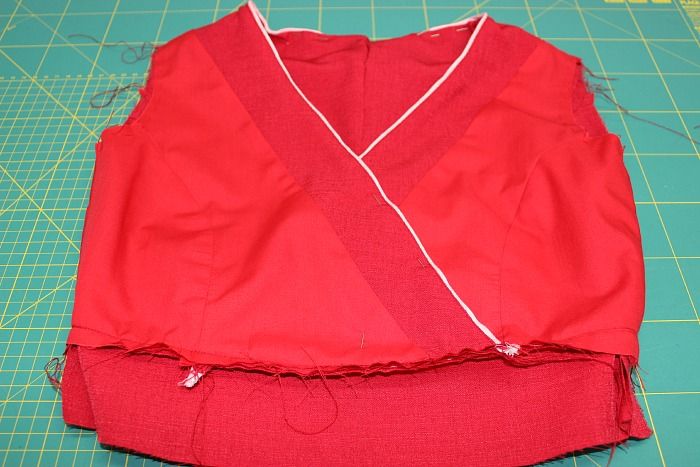 My perfect day would be sewing beautiful dresses all the day and when the sunset arrives and daylight disappears, curl me up on the couch with a cup of hot tea and knitting needles in my hands .... by the way, there are obligations always in the daily life and this isn't possible ... but a girl has the right to dream, don't you think it?
Mi día perfecto sería estar todo el día cosiendo preciosos vestidos y cuando llega el ocaso y la luz natural desaparece, acurrucarme en el sofá con una taza de té caliente y
las agujas de tejer en mis manos....
lástima que siempre hay quehaceres y obligaciones en la vida cotidiana y esto no es posible... pero una chica tiene derecho a soñar, no crees?