I really wanted to show you this dress I made a few weeks ago, I usually don't like to show the dresses that I sew for other people until

the

owner didn't show it before ... it is a small obsession for me, but as my beloved Peggy Sue has shared it on her blog, here it is...
The start of the dress was an idea that turned into the drawing below, the only thing changed was the sleeves because Peggy Sue wanted to wear it in winter, so long sleeves and simple cuffs for to wear some warmer cloth above it.
Tenía muchas ganas de mostraros este vestido que hice hace pocas semanas, normalmente no me gusta mostrar los vestidos que coso para otras personas si su destinataria no los ha sacado a la luz antes... es una pequeña manía que tengo y como mi adorada
Peggy Sue
lo ha compartido en su blog, es un placer para mi mostraros los secretos escondidos dentro de él....
El inicio del vestido fue una idea que se transformó en este dibujo de aquí abajo, lo único que se cambió fue las mangas puesto que Peggy Sue quería usarlo en invierno, así que mangas largas y puños sencillos por si hay que usar algo de abrigo encima.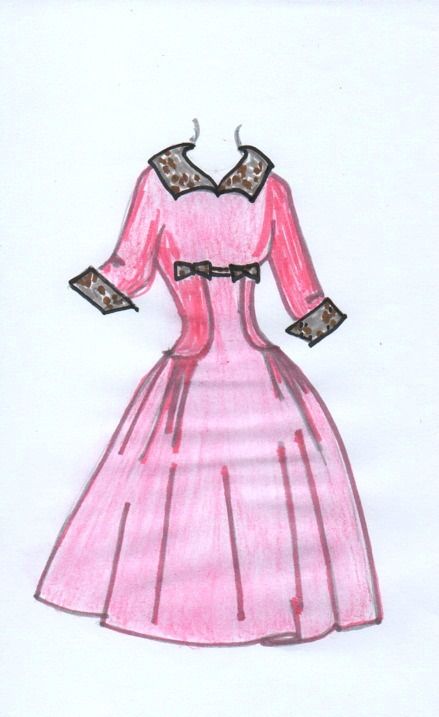 The details of the leopard print are a loving, soft and cozy velvet dress fabric is Barkcloth, so soft.
Los detalles del estampado de leopardo son de un amoroso terciopelo, suave y acogedor y la tela del vestido yo no conozco el término en español, pero en inglés viene siendo algo así como "Tejido de corteza" porque originariamente se hacía a partir de la corteza de ciertos árboles, por supuesto eso era en los años cuarenta, lo que podemos encontrar ahora en el mercado textil son imitaciones perfectamente logradas de aquella textura en la tela a base de materia prima como algodón y poliéster.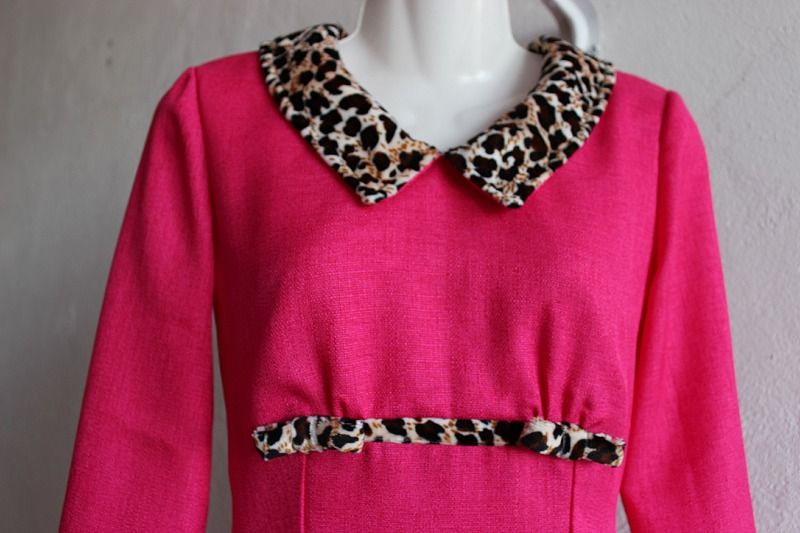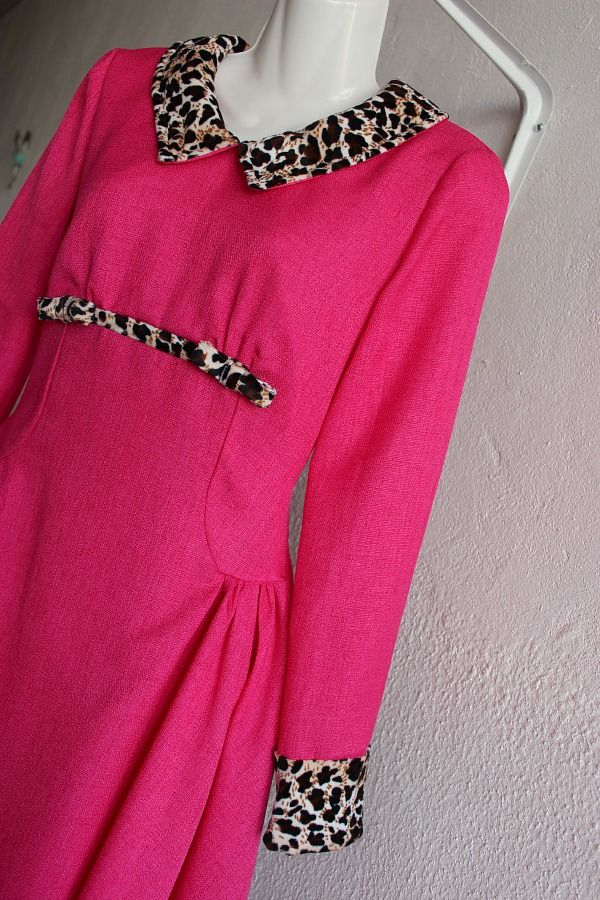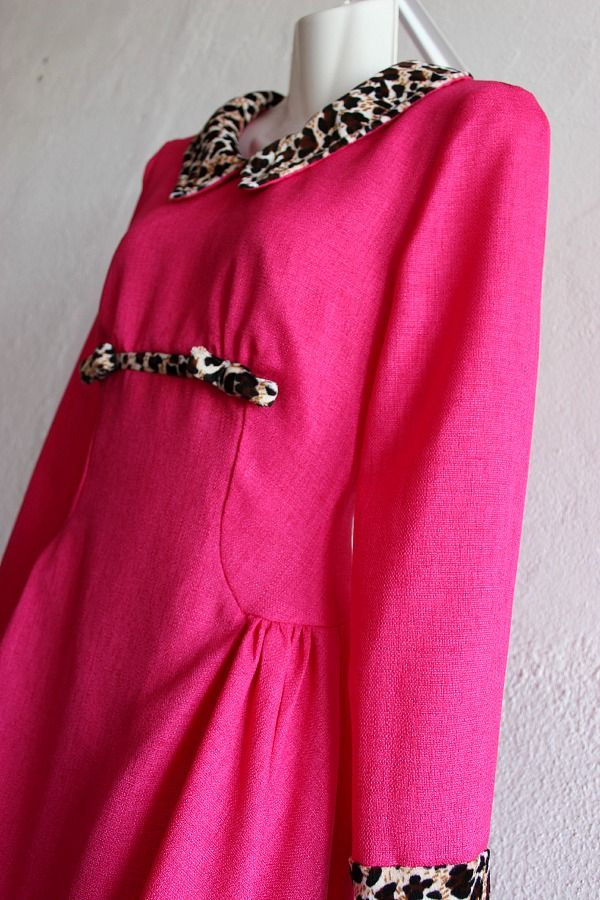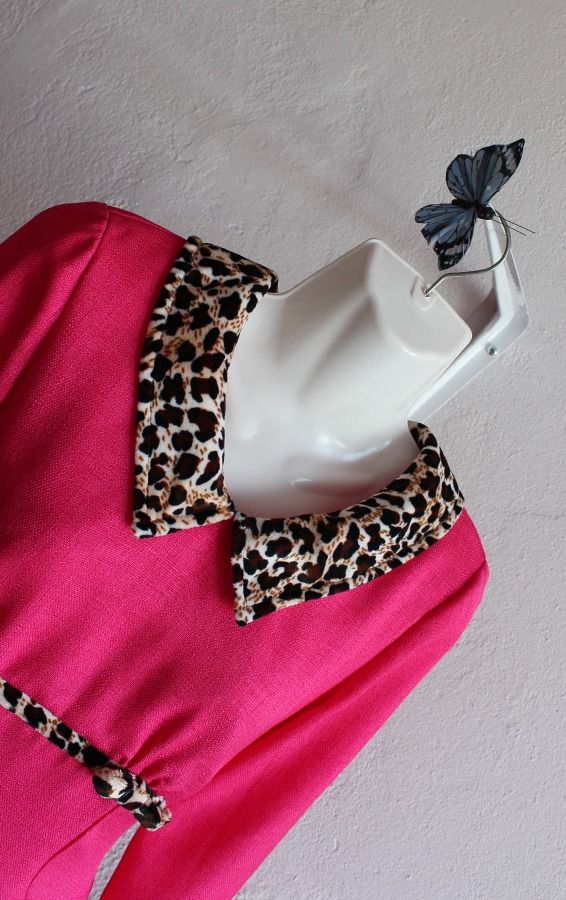 I like lining dresses with cotton batiste, it makes them more elegant and gives better finish, here the lining has helped with the shirring on the sides to emphasize the silhouette for a narrow waist and fuller in the area of hips, the result is a much more feminine silhouette.
Siempre me gusta forrar los vestidos con batista de algodón, los hace más elegantes y les da mejor acabado, en este caso el forro ha ayudado con los pliegues en los laterales a destacar la silueta con una cintura estrecha y más vaporosa en la zona de las caderas, el resultado es una silueta mucho más femenina.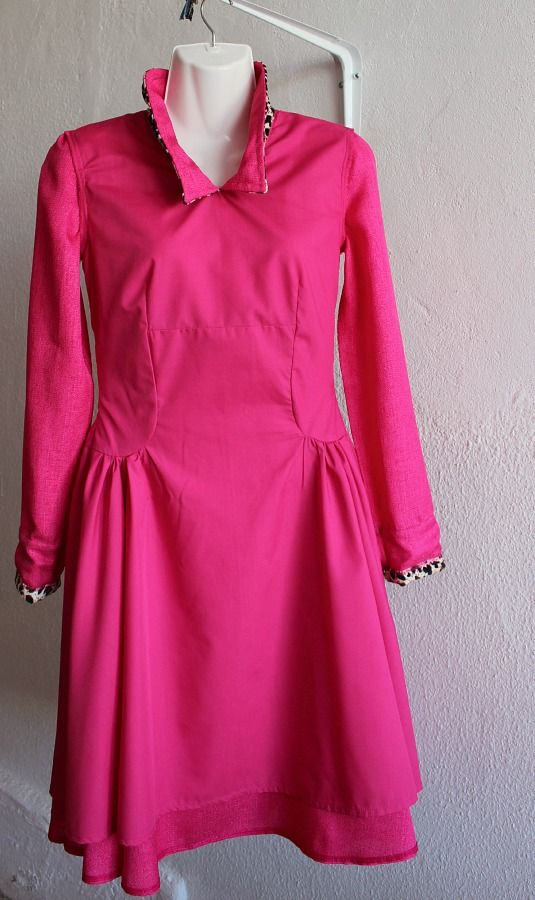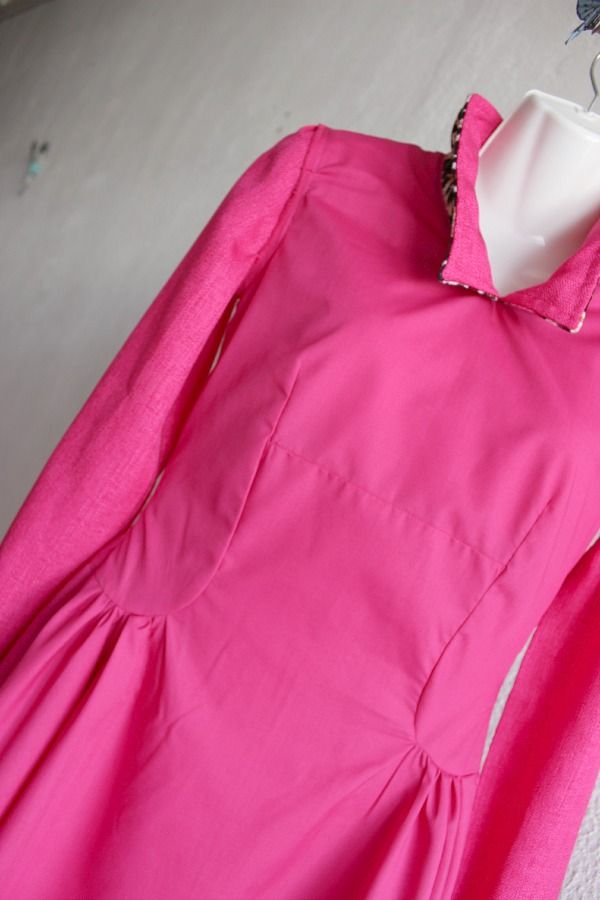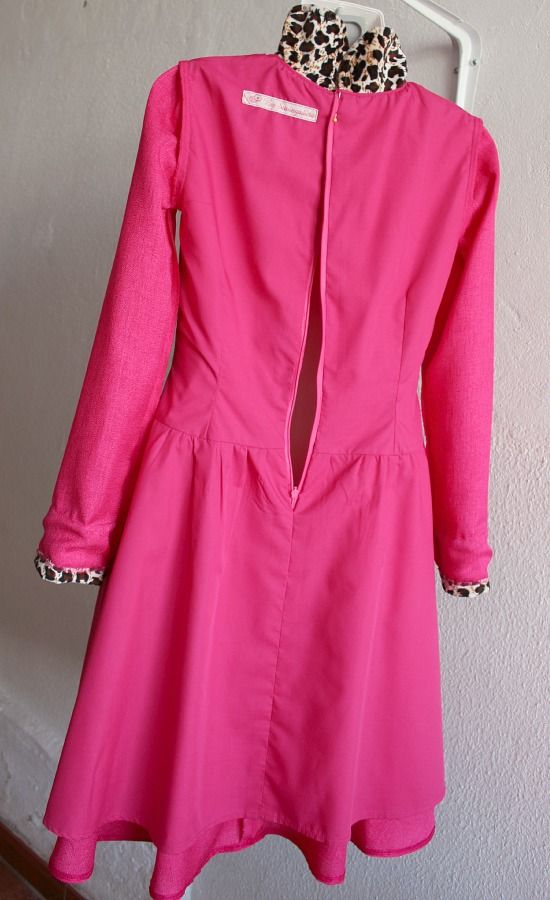 I sewed a ribbon organza at the hem to get that wavy effect so pretty.
En el dobladillo he cosido una cinta de organdí para conseguir ese efecto ondulado tan bonito.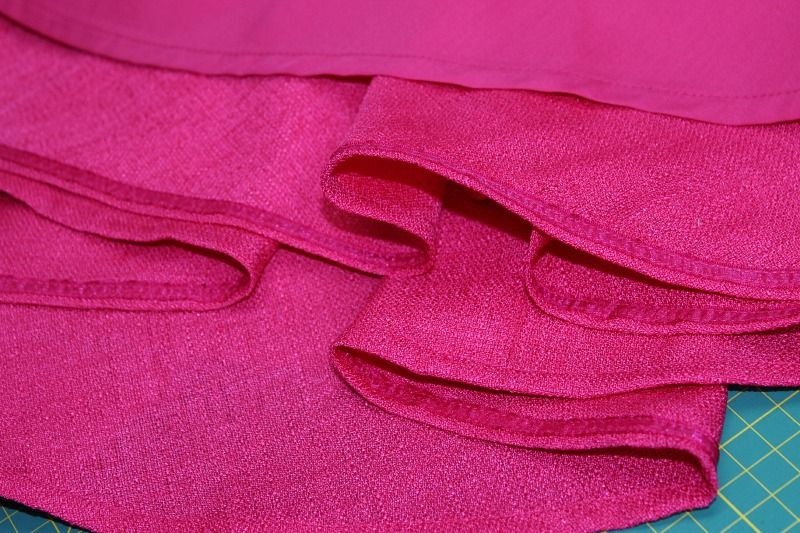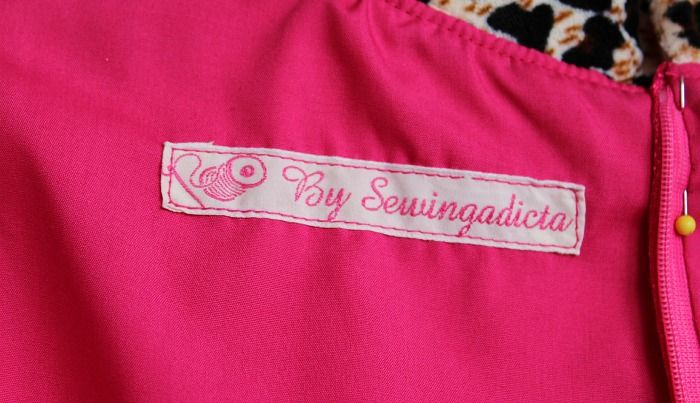 In summary, a dress very feminine, flirty and with a beautiful fluidity that enhances the body ... the perfect companion to fill of color the winter ... and if you want to see the dress in all its glory, only click up here to enjoy some beautiful pics of her owner wearing it ...
En resumen, un vestido muy femenino, coqueto y con una hermosa fluidez que realza el cuerpo ... el compañero perfecto para llenar de color el invierno... y si lo que quieres es ver este vestido en todo su esplendor,
solamente clika aquí para disfrutar
de algunas hermosas fotos de su dueña luciéndolo...