Image source
Sorry for my absence throughout the last week, I was sewing this jacket for Cosplay. Occasionally I like getting out of romantic dresses and make work neurons to make a project a little different than usual.
My son sent me this pic for I sew the jacket, the original jacket has some parts impossible to reproduce without proper equipment, such as reliefs on the jacket, I looked for ways to get it as close as possible to the original design.
The character is Star Lord, the protagonist of the fictional film "The Guardians of the Galaxy" and although I've left my nails in the project (the synthetic leather
is a bit bloody to sew) I have to admit that sewing for a loved one it's very, very rewarding.
He estado perdida durante toda la semana cosiendo esta chaqueta para un
Cosplay
. De vez en cuando apetece salir de románticos vestidos y estrujar un poco las neuronas para llevar a la realidad un proyecto un poco diferente a lo habitual.
Mi hijo me pasó esta imagen junto con algunas otras para coser la chaqueta, como la original lleva algunas partes imposibles de reproducir sin maquinaria adecuada, por ejemplo los relieves de la chaqueta, pues busqué formas de acercarme lo más posible al diseño.
El personaje es Star Lord, el protagonista de la
película de ficción "Los Guardianes de la Galaxia
" y aunque me he dejado las uñas en el proyecto, (la polypiel es un pelín puñetera de coser) tengo que reconocer que coser para alguien a quien quieres es muy, muy gratificante.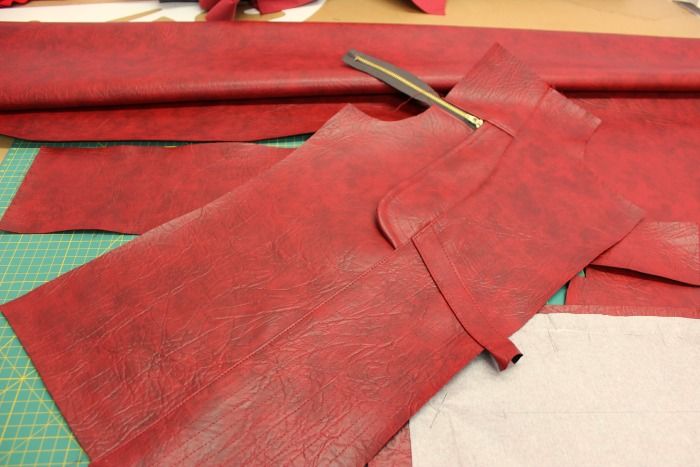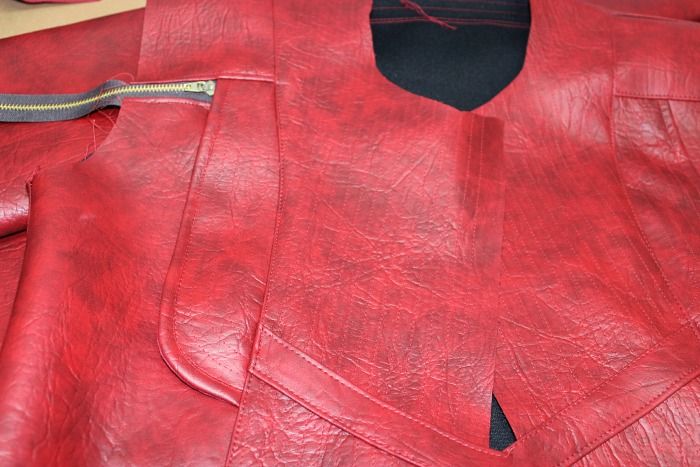 And if you think this is hard work, you do not think the same when I tell you that my son made his own mask, that's a great job !!
Y si crees que esto es un trabajo, no pensarás igual cuando te diga que mi hijo hizo su propia máscara, eso si que lleva trabajo!!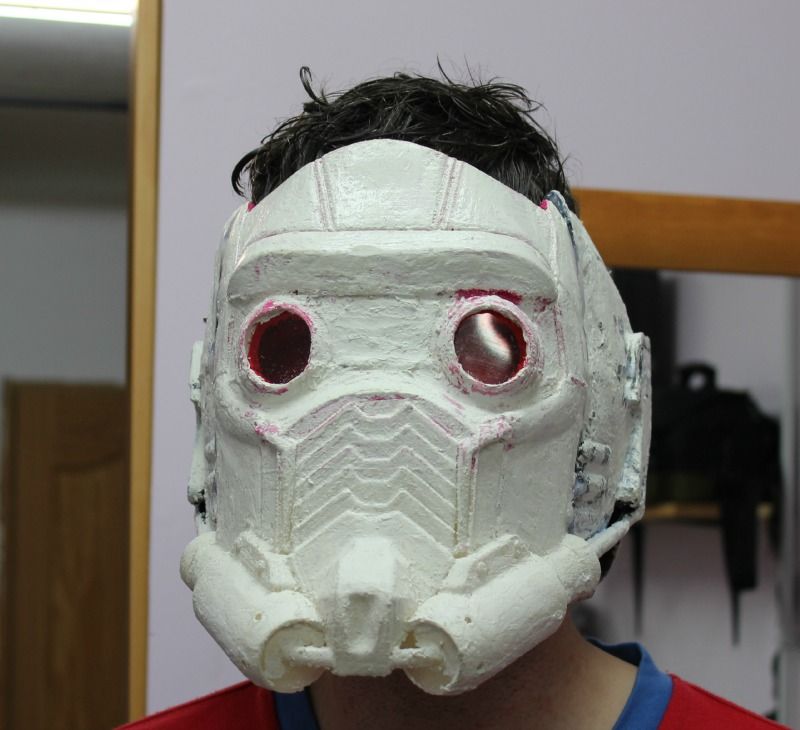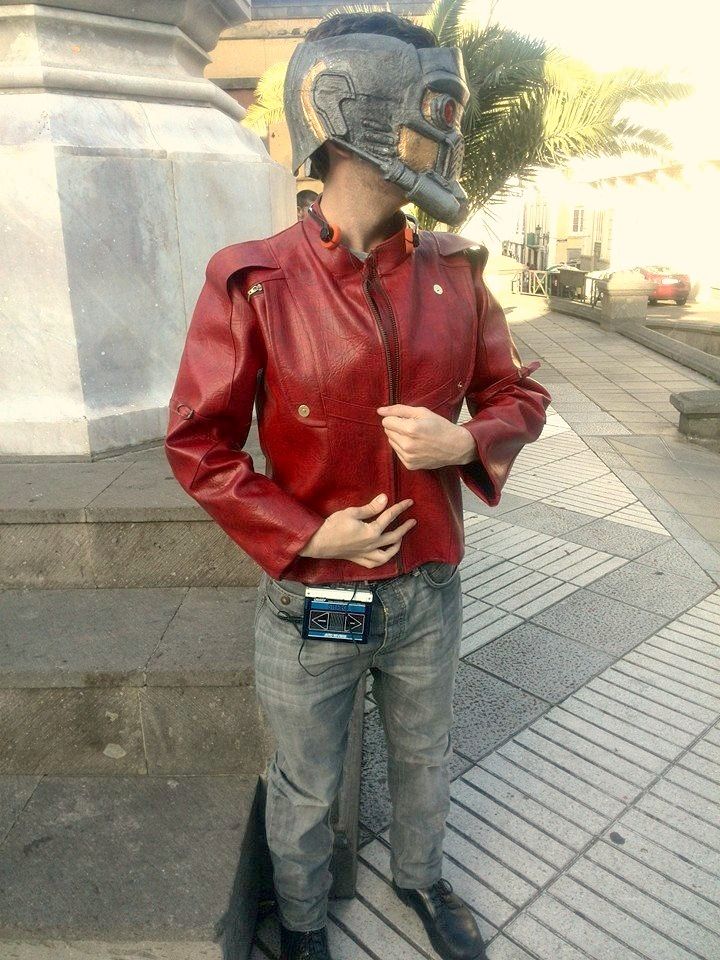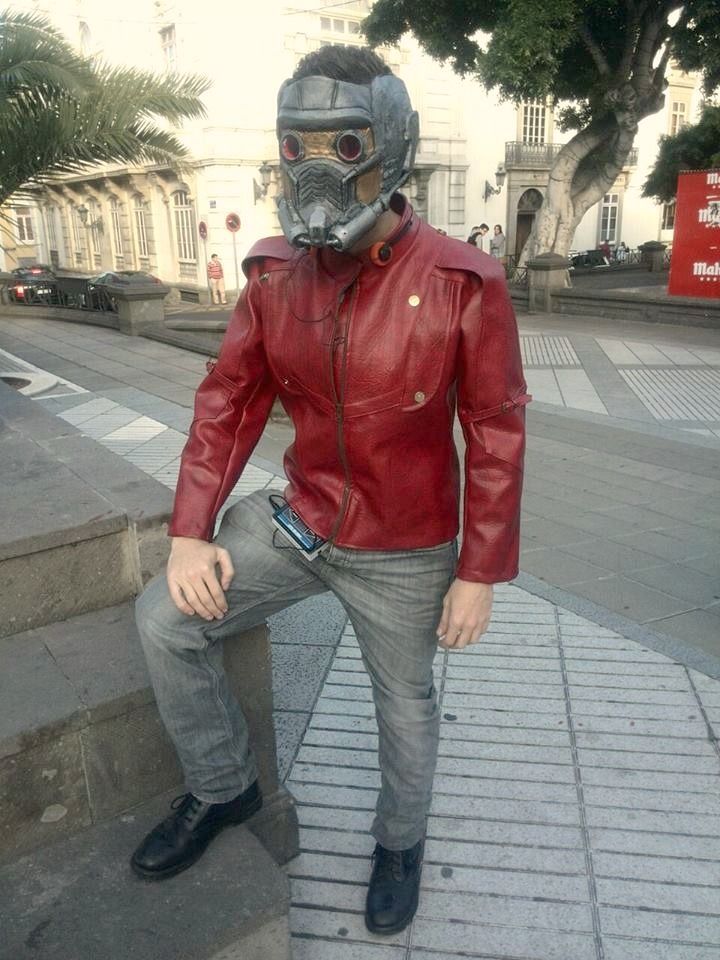 Image source