Hubby

: Rosy, have you seen my pinstriped shirt ??
Me

: Nope .... Did you search it? Surely it's in the basket of dirty clothes, I will look it later.
El marido
: Rosy, has visto mi camisa de rayas??
Yo
: Pues no.... la has buscado? Seguramente está en el cesto de la ropa sucia, ya la buscaré en otro momento.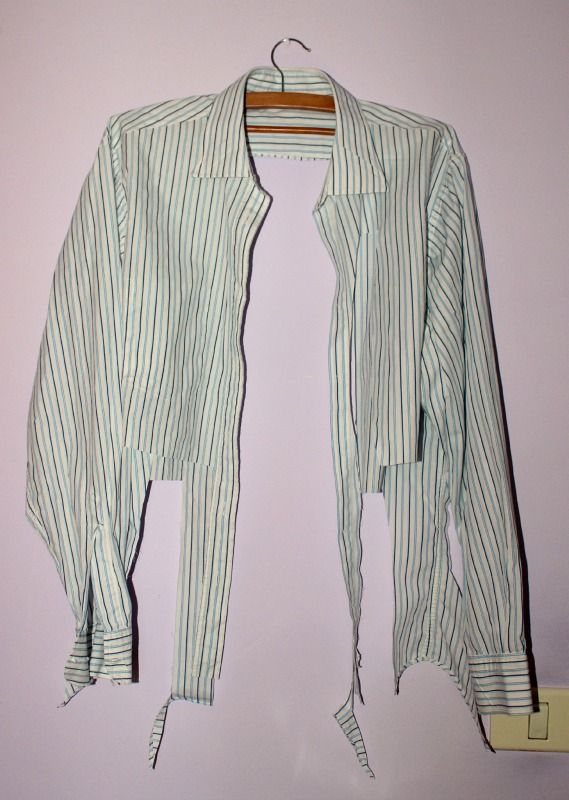 Hubby will not have news of his shirt anymore, but all will have been for a good cause ... I needed some contrasting fabric to sew the inner parts of my new jeans .. I can't do anything else.
Él no tendrá noticias de su camisa nunca más, pero todo habrá sido por una buena causa... necesitaba alguna tela en contraste para coser las piezas interiores de mis nuevos pantalones vaqueros.. Qué otra cosa podía yo hacer??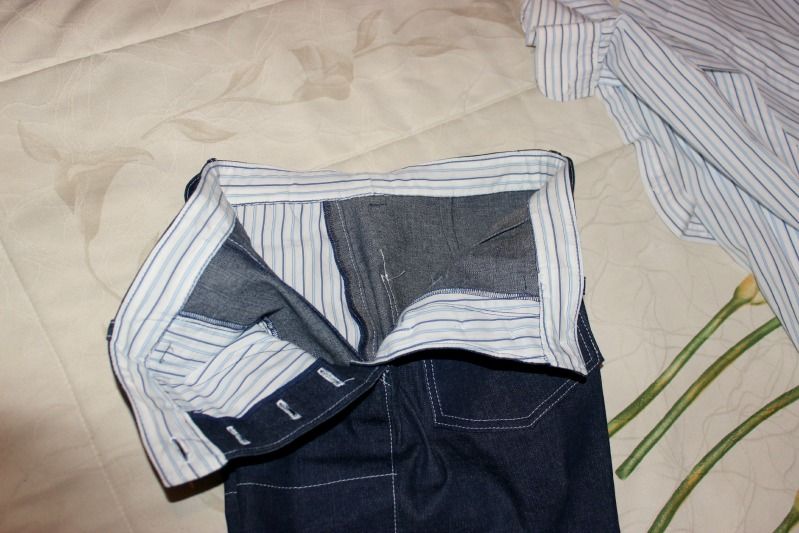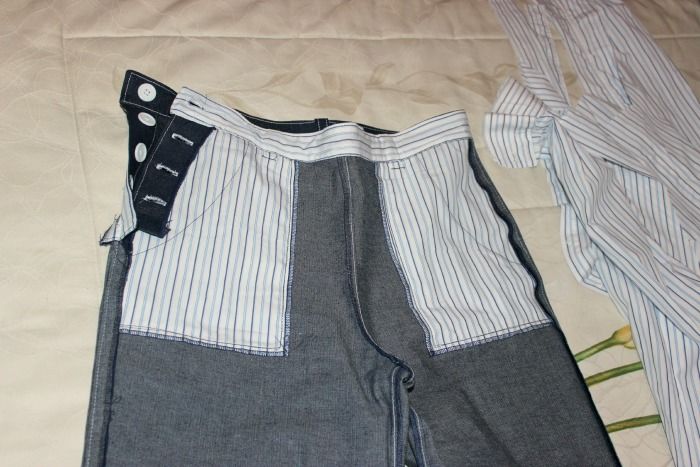 I have been years (I swear I'm not exaggerating,) sighing for 40s style jeans and I decided not to postpone them more, besides, now I have a basic garment in my wardrobe that is the perfect blend for the last blouse I made.
Llevaba años (te juro que no exagero, tú eres testigo Eli) suspirando por unos pantalones vaqueros al estilo de los años cuarenta y decidí no postergarlos más, además de ser un básico en mi armario es la pareja perfecta para
la última blusa que cosí.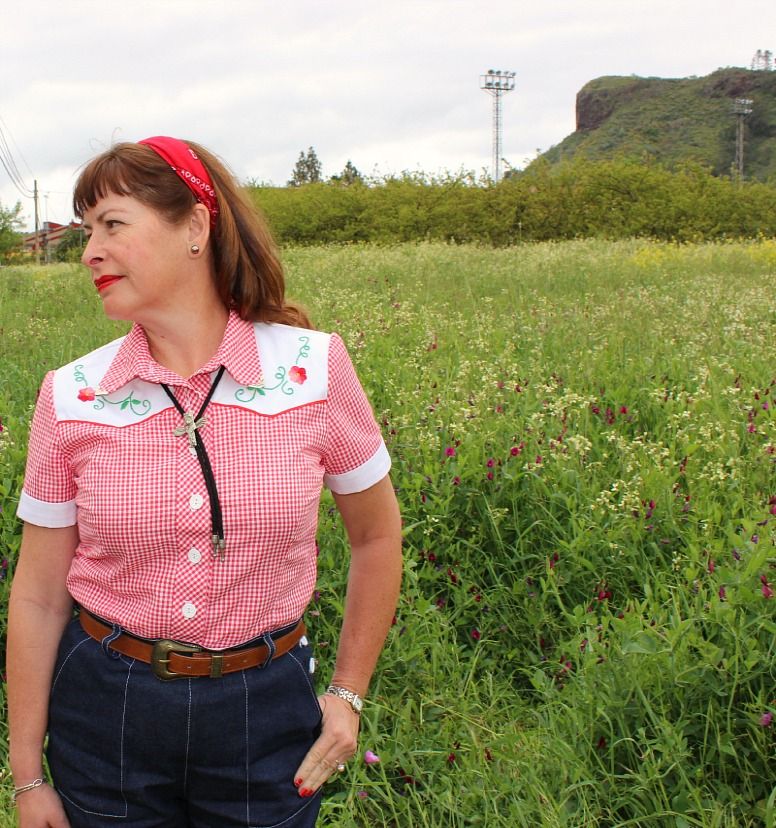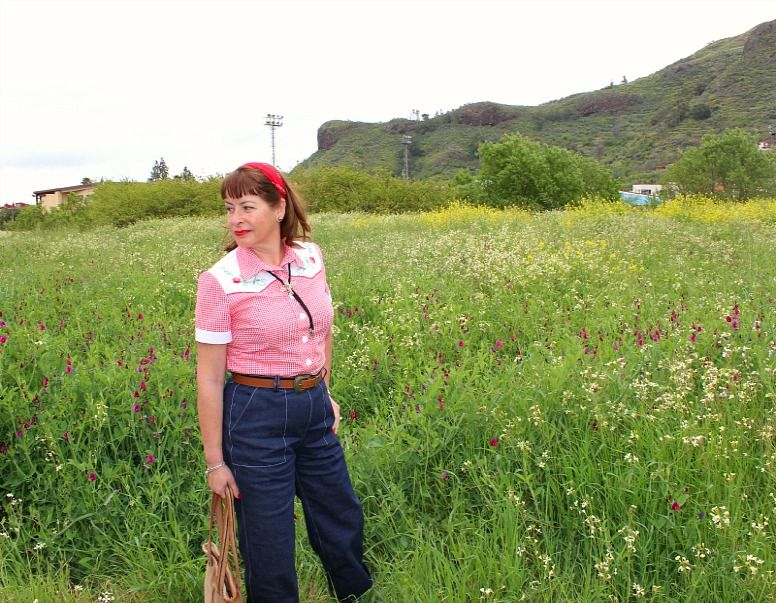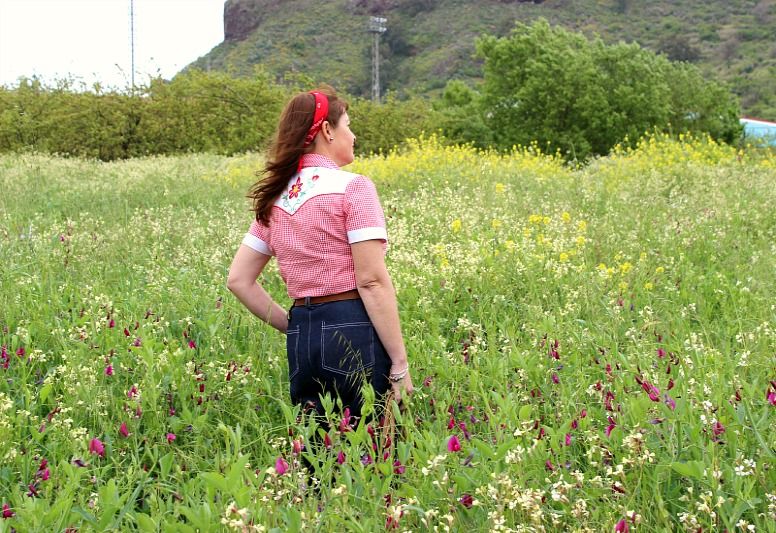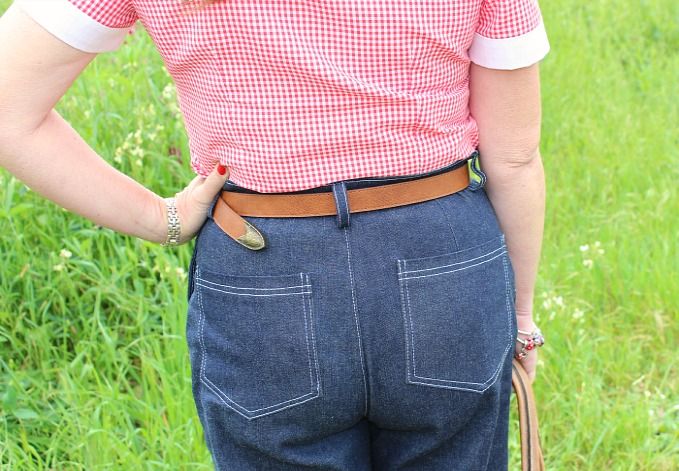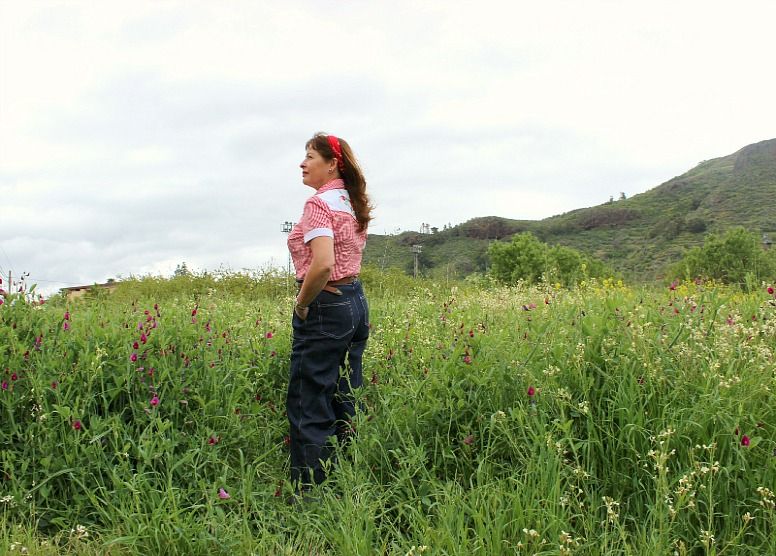 You can see on the previous post that the pattern is a modification of BurdaStyle, March 2015, # 113B.
I simply extended the pant legs on a straight line to the hem so that I can put them on and take them off with boots on ... you know a Cowgirl must die with her boots on.
The other alteration was to remove the zipper in the front and replace it for buttons on the side of the pants, I also made topstitches on all seams including pockets sacks.
Te decía en
el post anterior
que el patrón es una modificación del
Burdastyle, Marzo de 2015, # 113B.
Simplemente he ampliado las perneras en linea recta hacia el dobladillo de forma que pueda ponérmelos y quitármelos con las botas puestas... ya sabes que una Cowgirl debe morir con las botas puestas.
La otra alteración que hice es eliminar la cremallera en el delantero y sustituirla por botones en el lateral del pantalón, también hice pespuntes vistos en todas las costuras incluyendo la linea de sacos de bolsillos.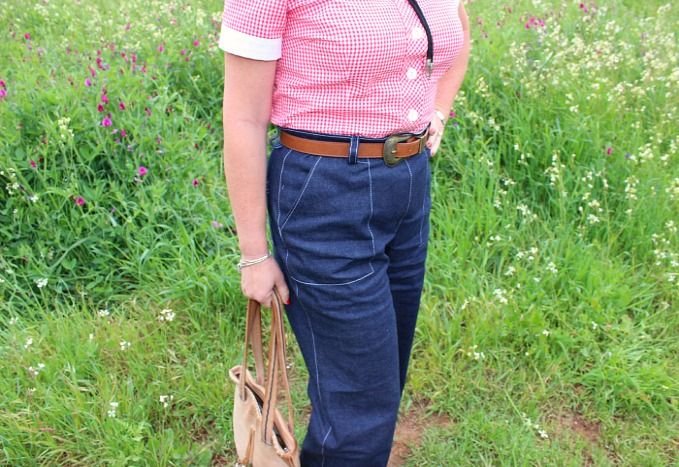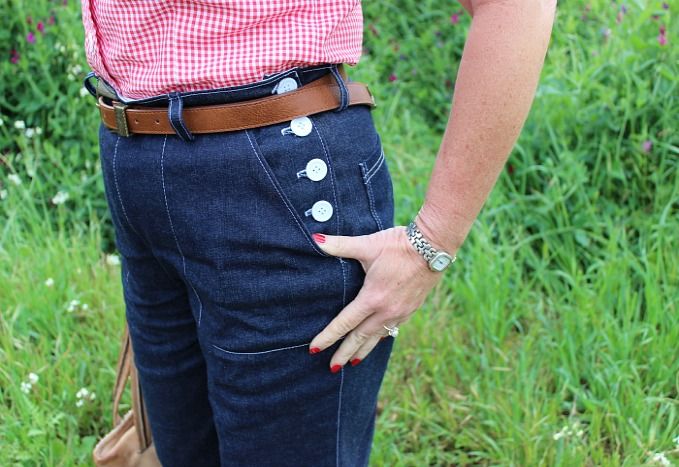 I've got a pair of pants totally different to the original pattern and adapted to my personal style with these few changes.
Con estos pequeños cambios he conseguido un pantalón totalmente diferente al del patrón original y más adaptado a mi estilo personal.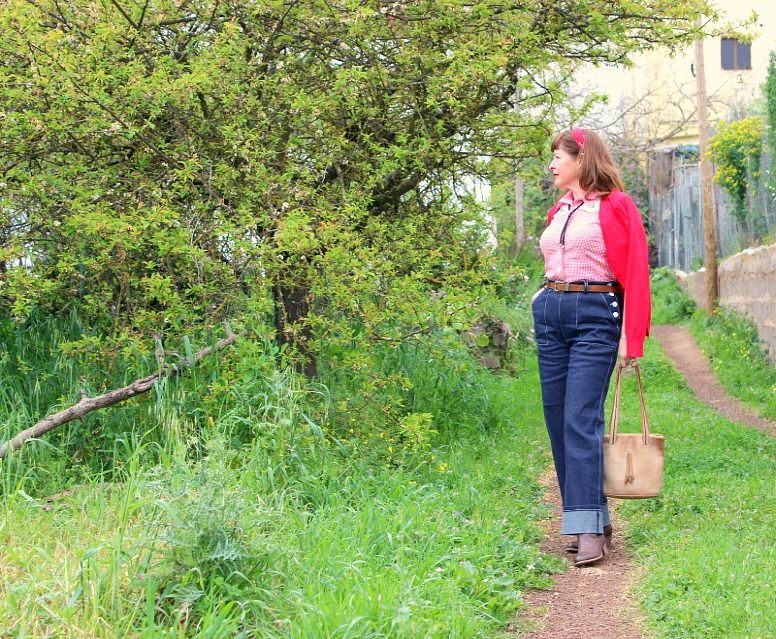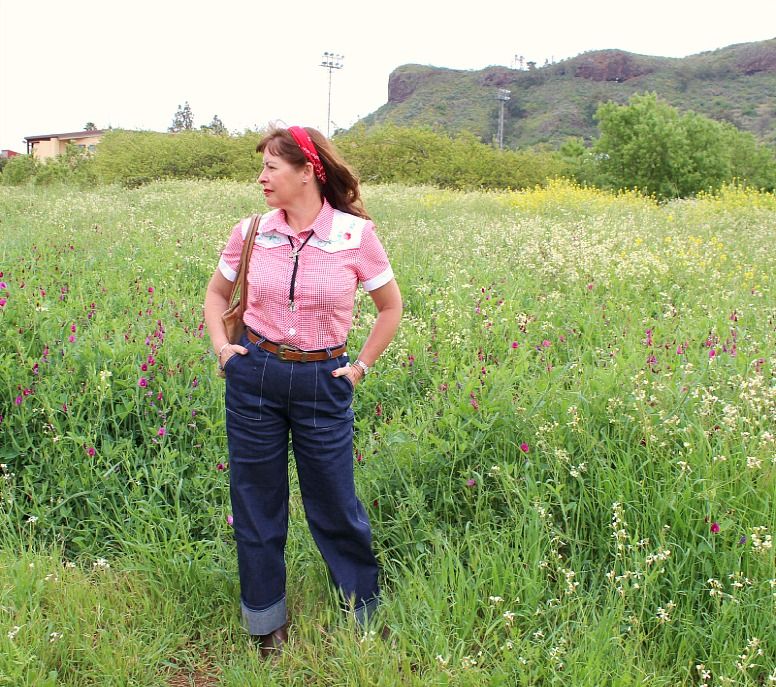 The fabric is denim with elastane, which turns these pants in a comfortable garment that will have a lot of use in my day to day.
Who did says that comfort is at odds with the elegance ??
La tela es tejido de denim con porcentaje de elastán, lo que convierte a estos pantalones en una prenda cómoda que va a tener mucho uso en el día a día.
Quien dijo que la comodidad está reñida con la elegancia??