To not bore you much, today I bring the sweater taht I had begun to knitting from time immemorial (yes, I know.. I´m very slow knitting). However, I wanted to finish this in order to use it in the early fall...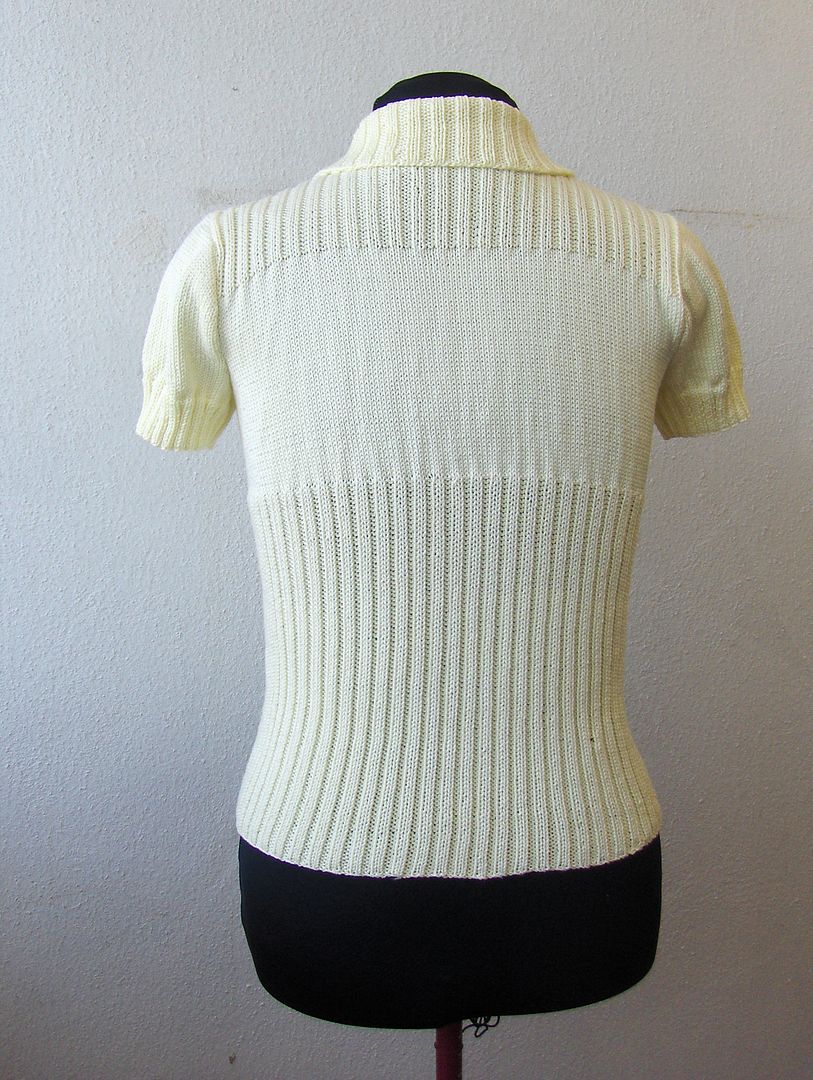 This has been a simple project such that you can have in your hands while watching a movie on TV ... anyway, the model has been changing while sweater progressed... if at first I thought it like half knitting and half crochet, then I thought it looked better all knitting and with a collar.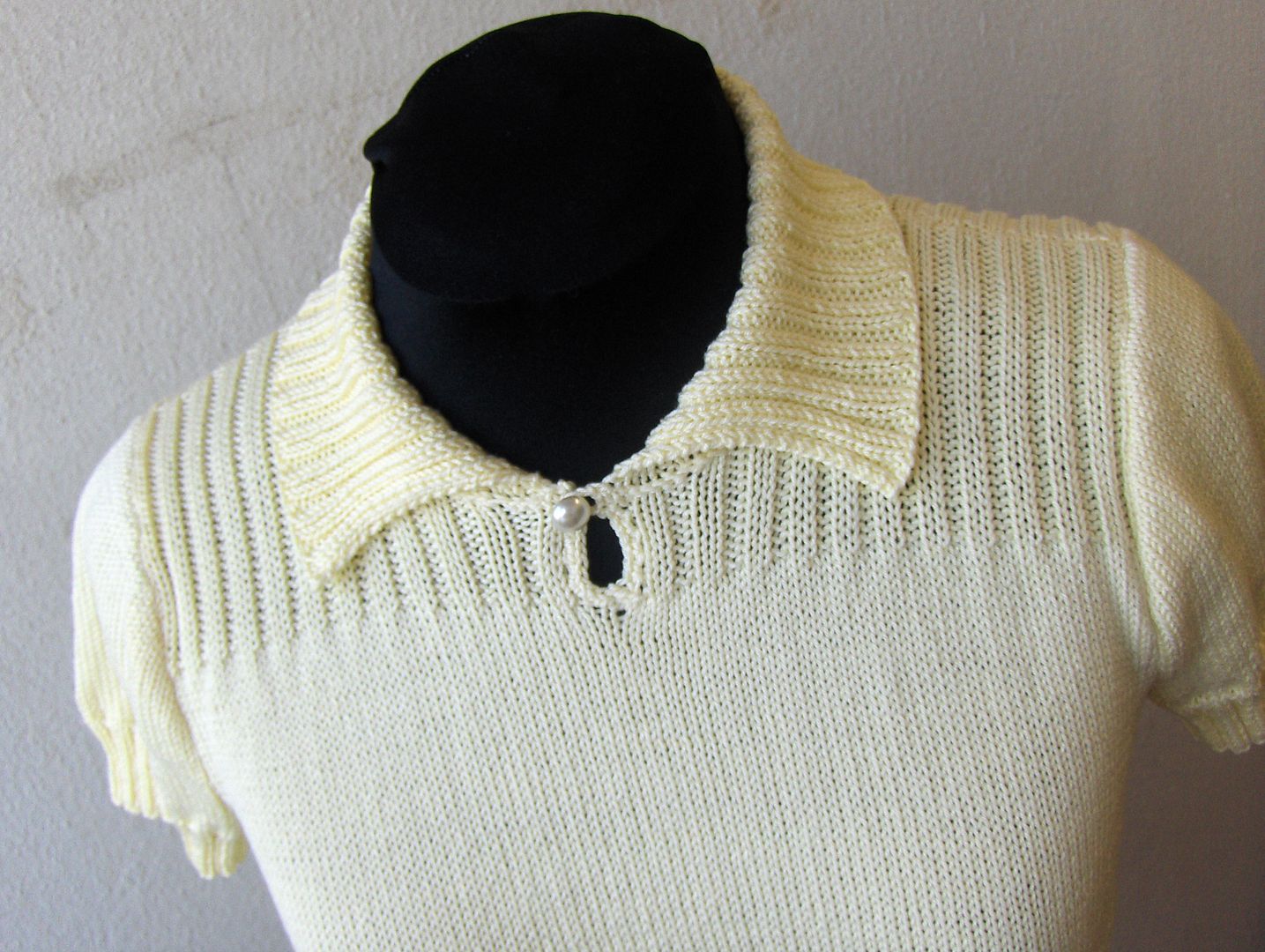 I think now that this sweater is very versatile... it has a slight taste of the sweaters ´40s, and I think can get this look if I sew a camel color pants like those pants worn by women in this decade, high waist and wide leg, perhaps with a turn out at the hem... and Oxford shoes... Oh, yeah.. this would be perfect!!
Although I think it also can look good with a slight taste of the 50s , if I sew a skirt with the style of this decade , also camel color... and shoes with thin heels... Oh... Decisions, decisions....