Finally, I finished my dress inspired by the TV show, "New Girl ", although it has some minor differences with the original, I'm pretty happy with the result. You can see the start of this project here.
When I finished it and presented it on the mannequin I was spellbound watching it for a while, the result is a cool dress, light, very cheerful and quite wearable that I will give a lot of use, even when the weather starts to cool I think to continue using it with a white cardigan ... I show you some photos and you can judge yourself ...
Finalmente, terminé mi vestido inspirado en la serie de TV, "New Girl", aunque tiene algunas pequeñas diferencias con el original, yo estoy bastante contenta con el resultado. Si te apetece ver el inicio de este proyecto aquí.
Cuando lo acabé y lo presenté sobre el maniquí yo estuve un rato mirándolo embobada, el resultado es un vestido fresco, ligero, muy alegre y bastante ponible al que le voy a dar mucho uso, incluso cuando el tiempo comience a refrescar yo pienso seguir usándolo con un cárdigan blanco... te muestro unas pocas fotos y puedes juzgar tú misma...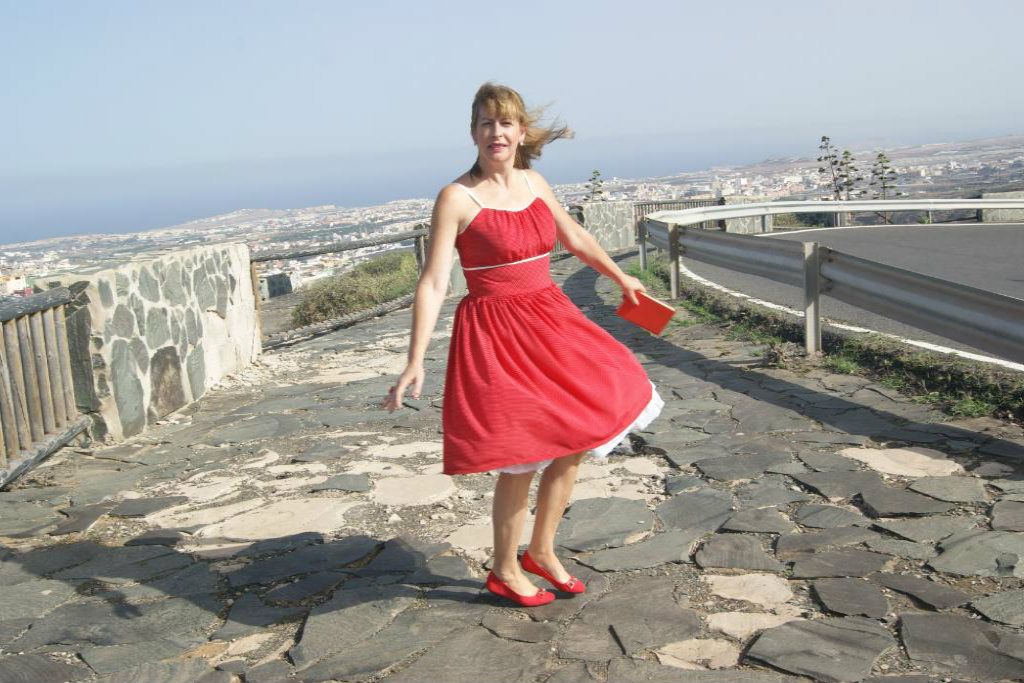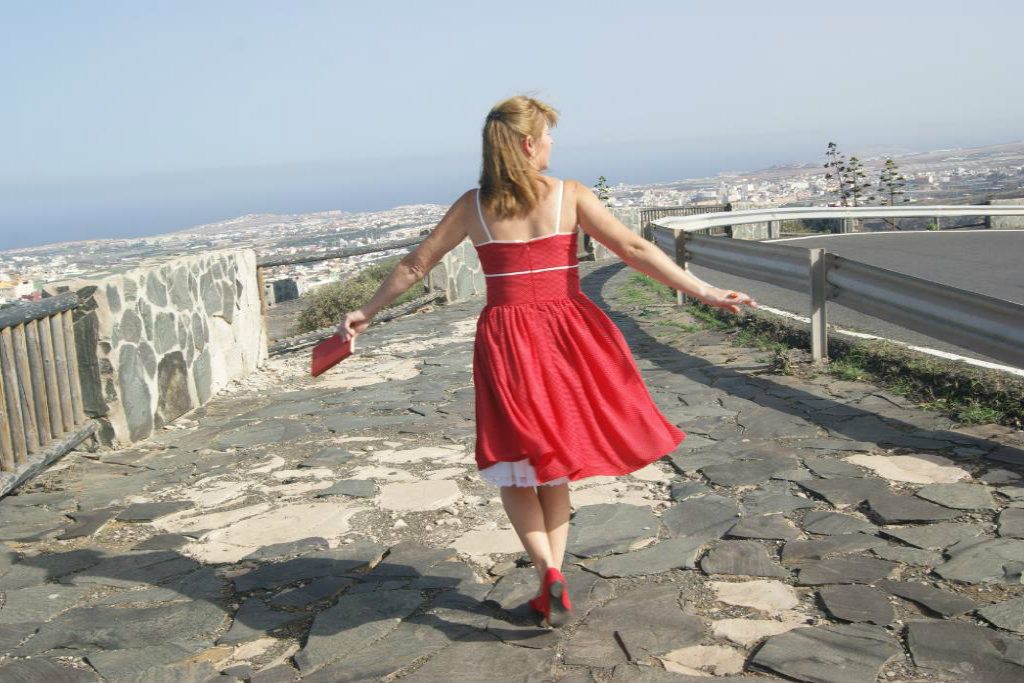 Accessories to complete the outfit of this dress were chosen fairly quickly ... since almost all available time to get used to do that my nails match with the fabric of polka dots ...
Maybe you're wondering if the book is an accessory ....
Los accesorios para completar el outfit de este vestido fueron escogidos con bastante prisa... ya que casi todo el tiempo disponible se usó en maquillar mis uñas para que hicieran juego con la tela de topos...
Quizá estés preguntándote si el libro es un accesorio....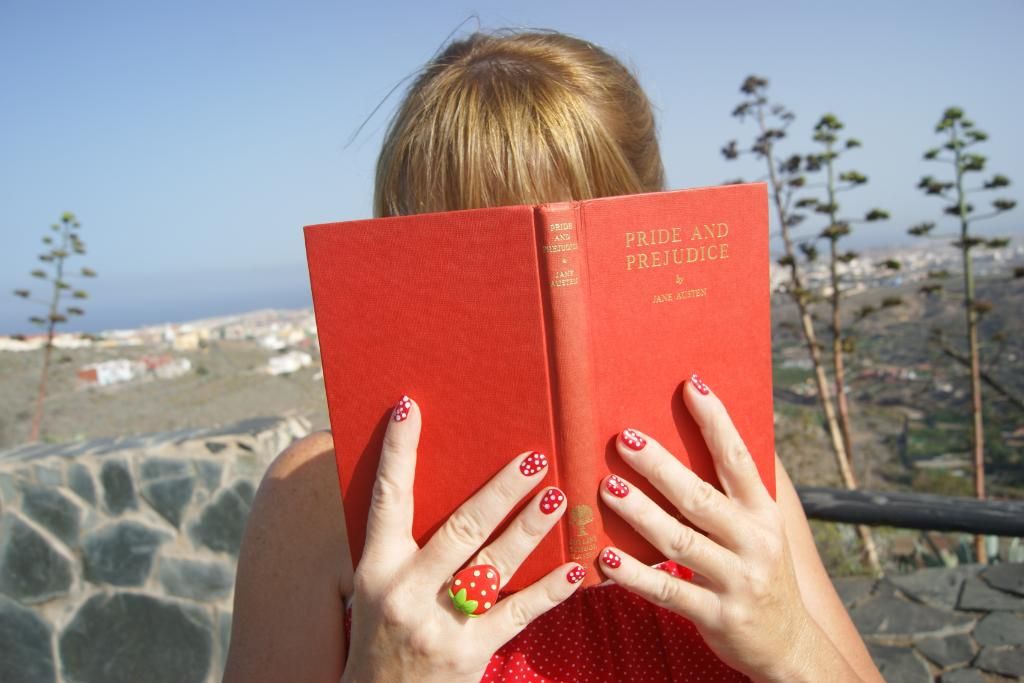 Well, to get this dress I started choosing a pattern that appeared in the New Burda magazine, May 2007, # 124.
I just changed the skirt with pleats for a simple gathered skirt and I did the following on the front body.
Bien, para conseguir este vestido yo comencé por elegir un patrón que aparecía en la revista Nueva Burda, Mayo del 2007,# 124.
Simplemente cambié la falda con lorzas por una sencilla falda fruncida y en el cuerpo delantero hice lo siguiente.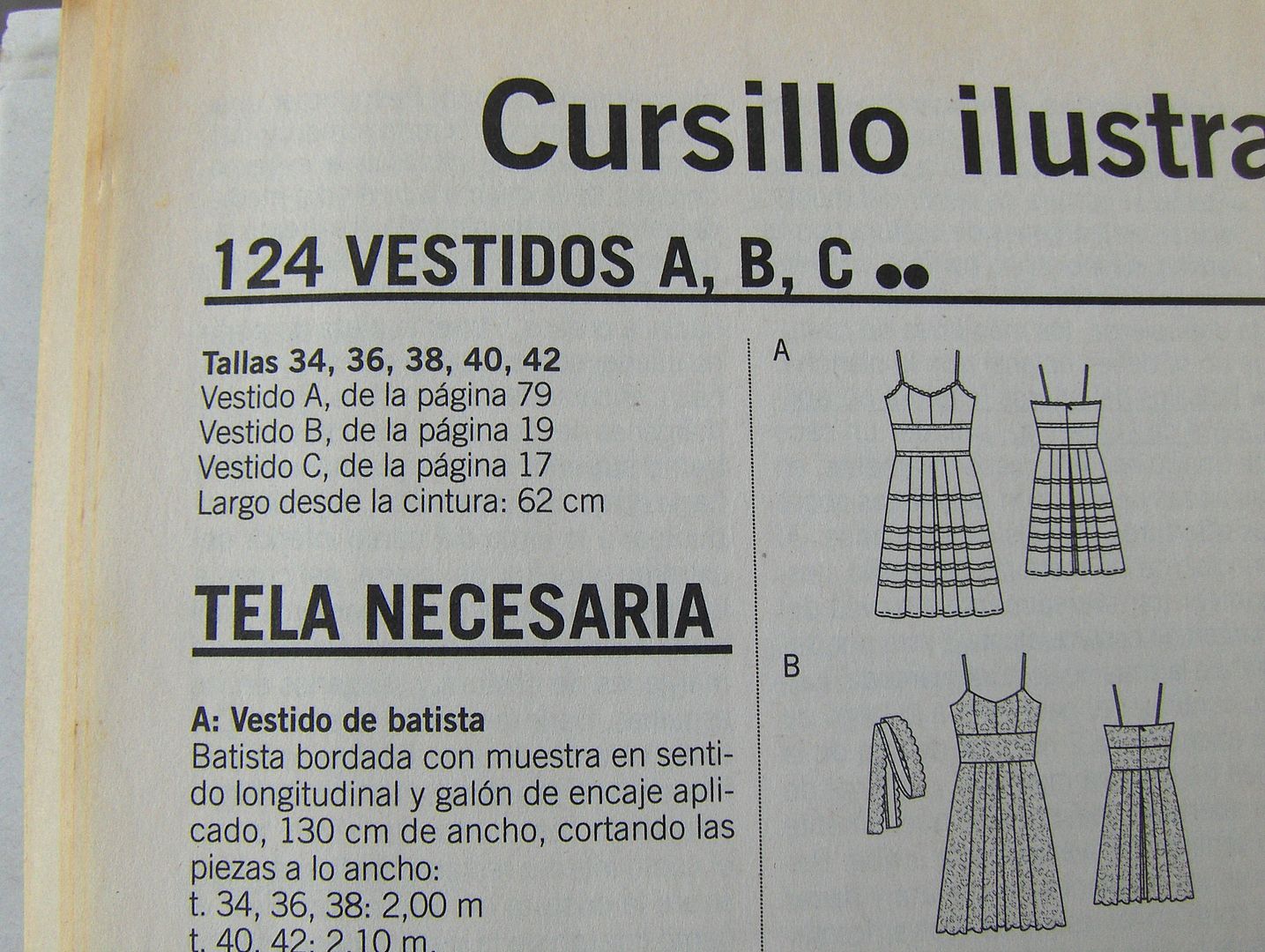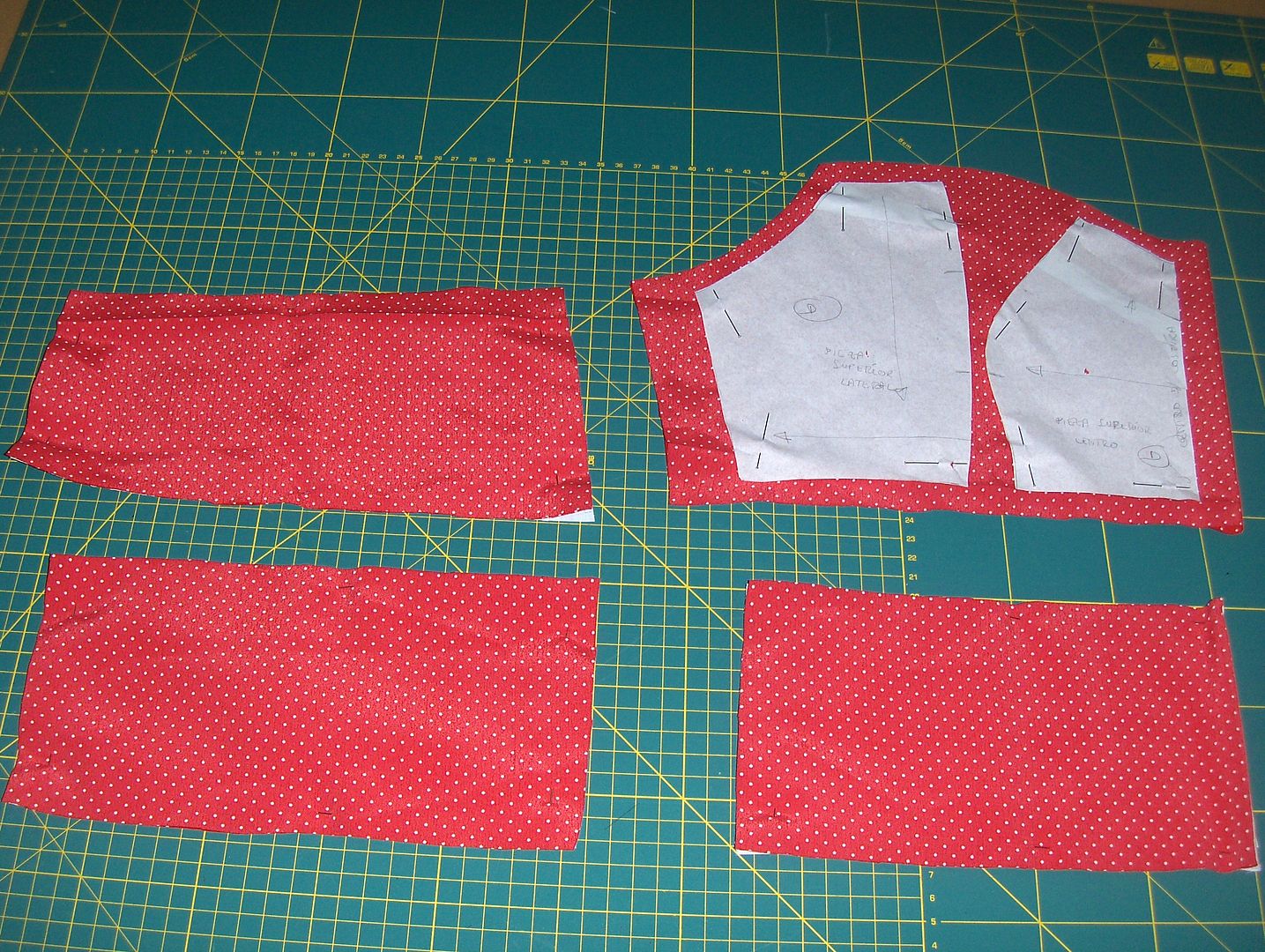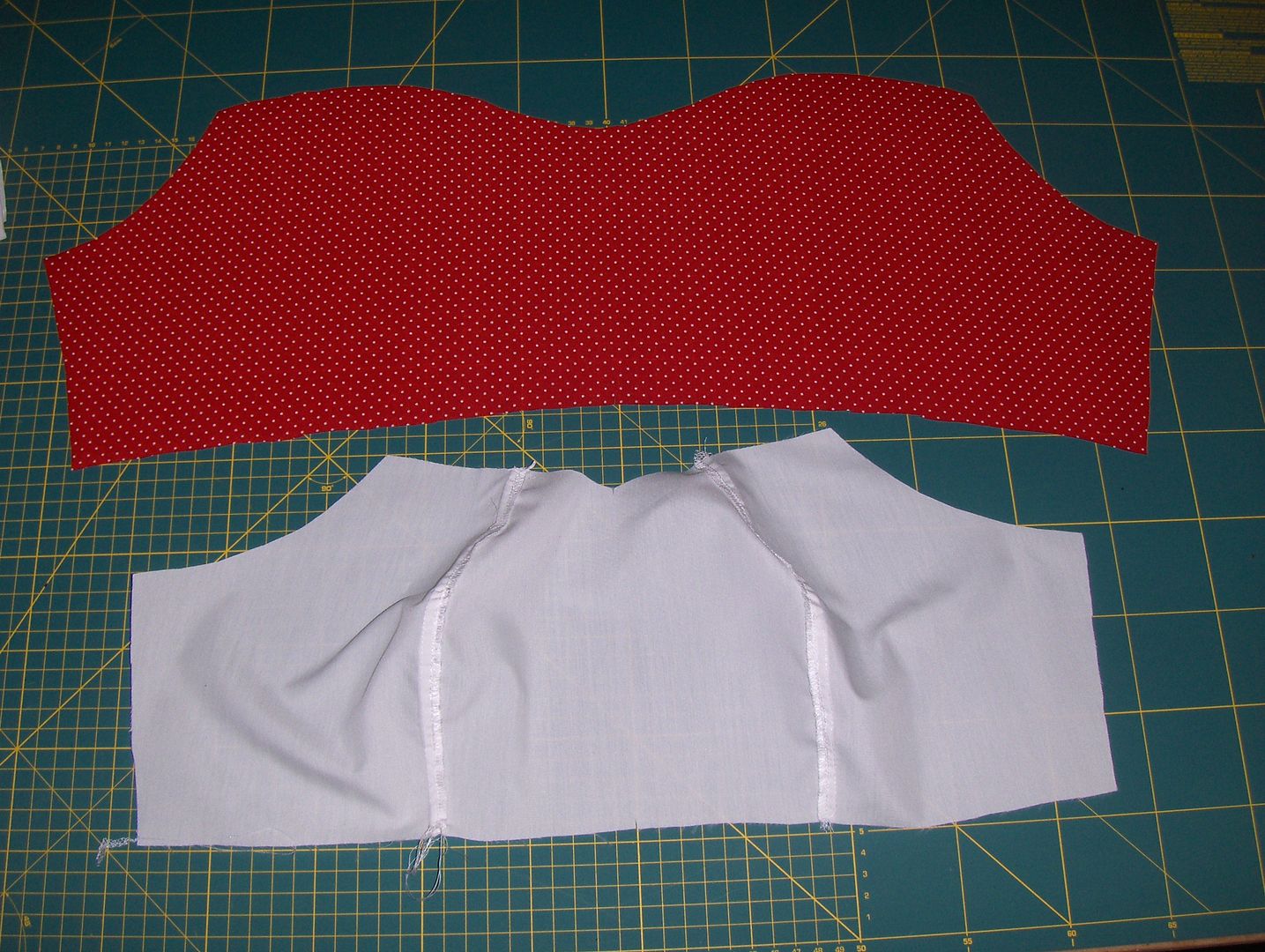 I've cut the body of the dress in red polka dot and white batiste fabric to get it more rigidity, so after cutting the pattern pieces in white batiste, I added two centimeters in the center of the piece of chest and I added one centimeter of slack where the two pieces of bust should join, so I have a front in white batiste adjusted to my body and a red fabric front cut with enough slack to get the pretty ruffles of this part .
El cuerpo del vestido lo he cortado en la tela de lunares y en tela de batista blanca para conseguir más rigidez, así que después de cortar las piezas del patrón en la batista blanca, he añadido dos centímetros en el centro de la pieza del pecho y he añadido un centímetro de holgura donde las dos piezas de busto deberían unirse, de esta forma tengo un delantero en batista blanca ajustado a mi cuerpo y un delantero cortado en tela roja de topos con suficiente holgura para conseguir los bonitos fruncidos de esta parte.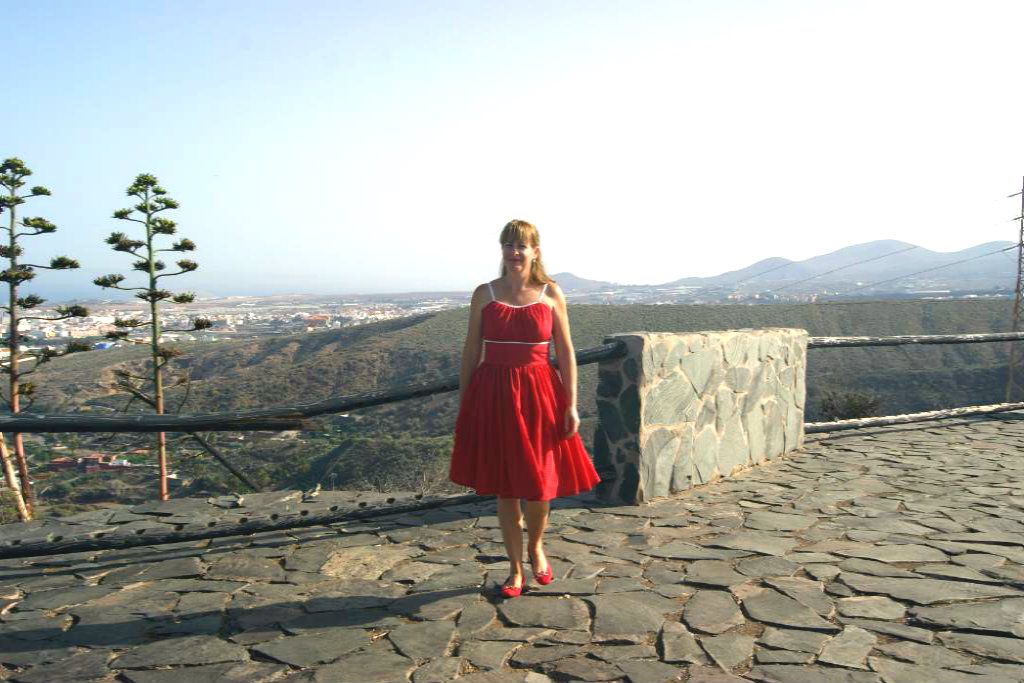 Do you like it??
Of course, the immediate consequence of having this pretty dress in my closet is ... I'm planning to sew some of the other dresses that Jess looks at the show ... Do you have any favorite???
Os gusta el resultado??
Por supuesto, la consecuencia inmediata de tener este bonito vestido en mi armario es que ... estoy planeando coser algunos de los otros vestidos que luce Jess en la serie... Tienes alguno favorito???