I can't wait more to show you my new dress... I'm very impatient!! I thought if you see this picture you can run to your sewing machine and get some progress in your dress... I would like it so much! I'm impatient to see all those wonderful dresses that every one of you have on your sewing table...
So today we´re going to sew the invisible zipper...
Yo no podía esperar más para mostrarte mi nuevo vestido... soy muy impaciente!! Aunque yo tengo la secreta esperanza que si ves esta imagen, tú puedes ir corriendo hacia tu máquina de coser y conseguir algunos adelantos en tu vestido... eso me gustaría tanto!!! Si yo soy impaciente de compartir contigo mi "criatura"... la impaciencia me está matando por ver todos esos maravillosos vestidos que cada una de vosotras tiene sobre su mesa de trabajo... y muero de impaciencia por ver el momento de disfrutar de todas y cada uno de vuestras "criaturas" .
Así que hoy toca coser la cremallera invisible...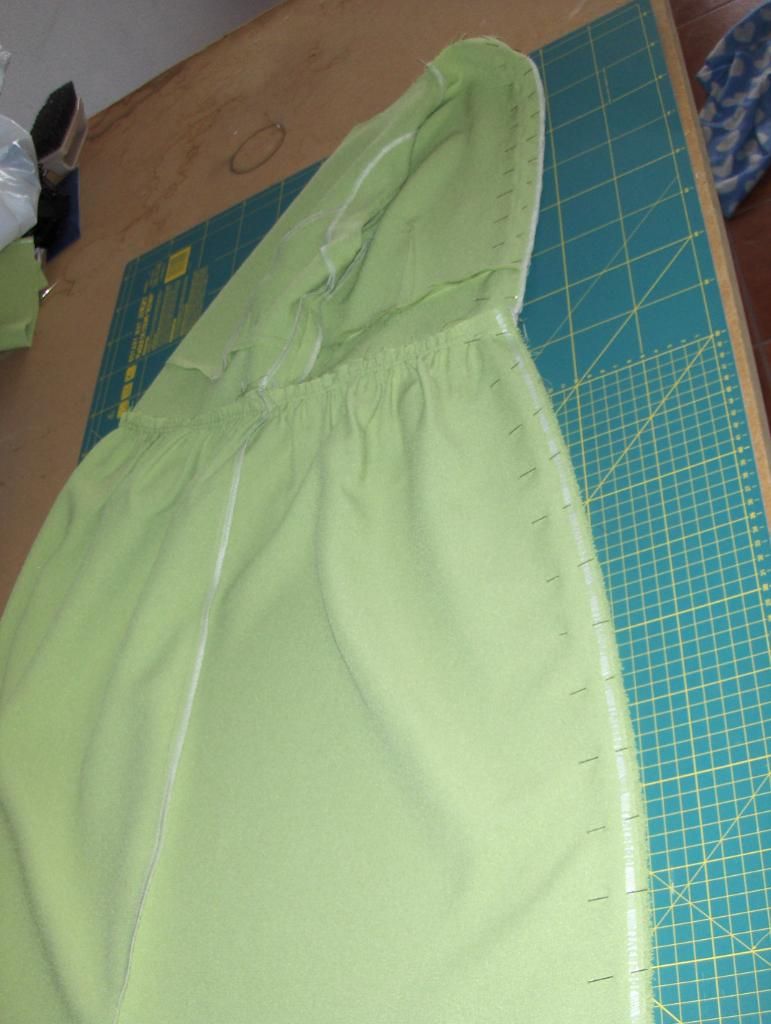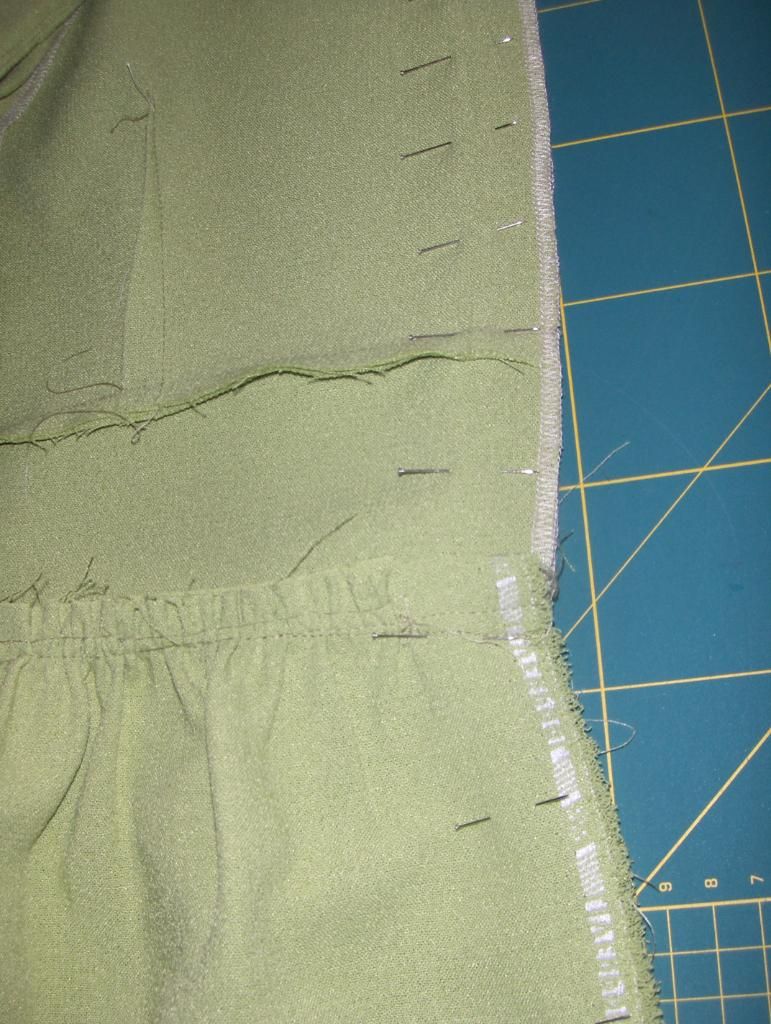 We finish sewing the skirt to our dress on the last post and now we´re to close the back , okey, this is easy... Only we have to align the two center back seam edges and place crossed pins along the entire edge of the fabric. Take special care to line up perfectly the seams of the waistband (second picture)
El último post había terminado con el vestido a falta de cerrar la espalda, bien, eso es fácil... solamente tenemos que alinear los dos orillos de la espalda del vestido y colocar alfileres transversales a lo largo de todo el borde de la tela. Ten especial cuidado en alinear perfectamente las costuras de la banda de cintura (la segunda foto)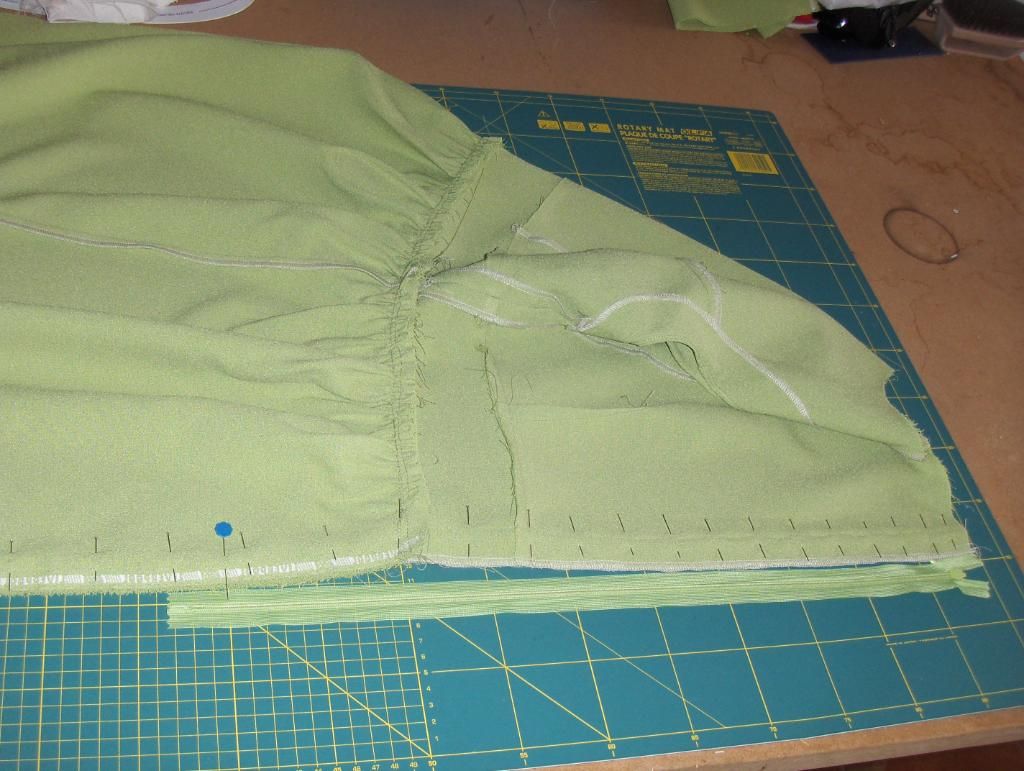 After that, place next to the dress the invisible zip you're gonna sew to your dress (the first picture) to determinate where do you need to stop the zipper opening, then place a pin a few centimeters before the end of the zipper (3 centimeters would be enough). The next step is sew from that pin to the skirt hem with you sewing machine with a normal stitch (be sure to back stitch to top off the seams), and then sew with a long stitch from that pin upward to the collar of the dress , this is the gap where the zipper will be sewn and need a long stitch for easy unpick it later.
Once done, iron the seam allowance open ..
.
Cuando has hecho esto, coloca al lado del vestido la cremallera invisible que va a coser a tu vestido (la primera foto) para determinar hasta donde necesitas dejar la abertura de la cremallera, entonces coloca un alfiler unos pocos centímetros antes de el final de la cremallera (tres centímetros bastará). El siguiente paso es coser desde ese alfiler hacia el dobladillo de la falda con tu máquina de coser a puntada normal (asegúrate de hacer algunas puntadas hacia atrás para asegurar el inicio de la costura , y desde ese alfiler hacia arriba, hacia el cuello del vestido con una puntada larga (yo usé el nº 4), este será el hueco donde irá cosida la cremallera y necesitamos una puntada larga para que sea fácil descoserla después.
Una vez hecho esto, plancha la costura abierta...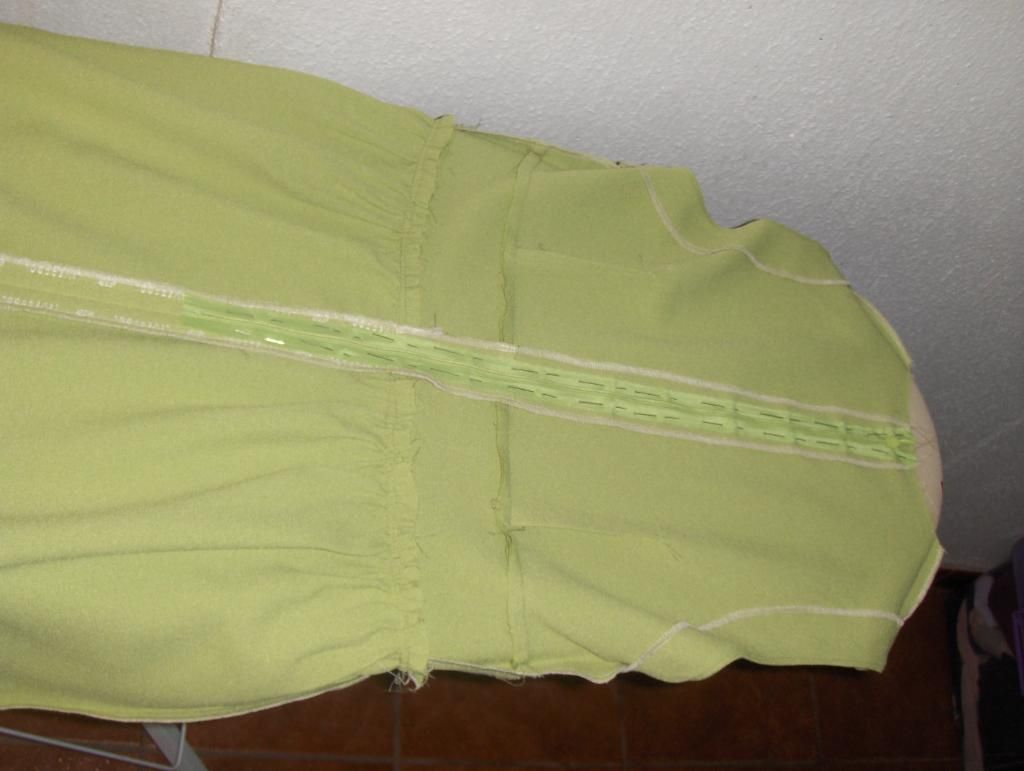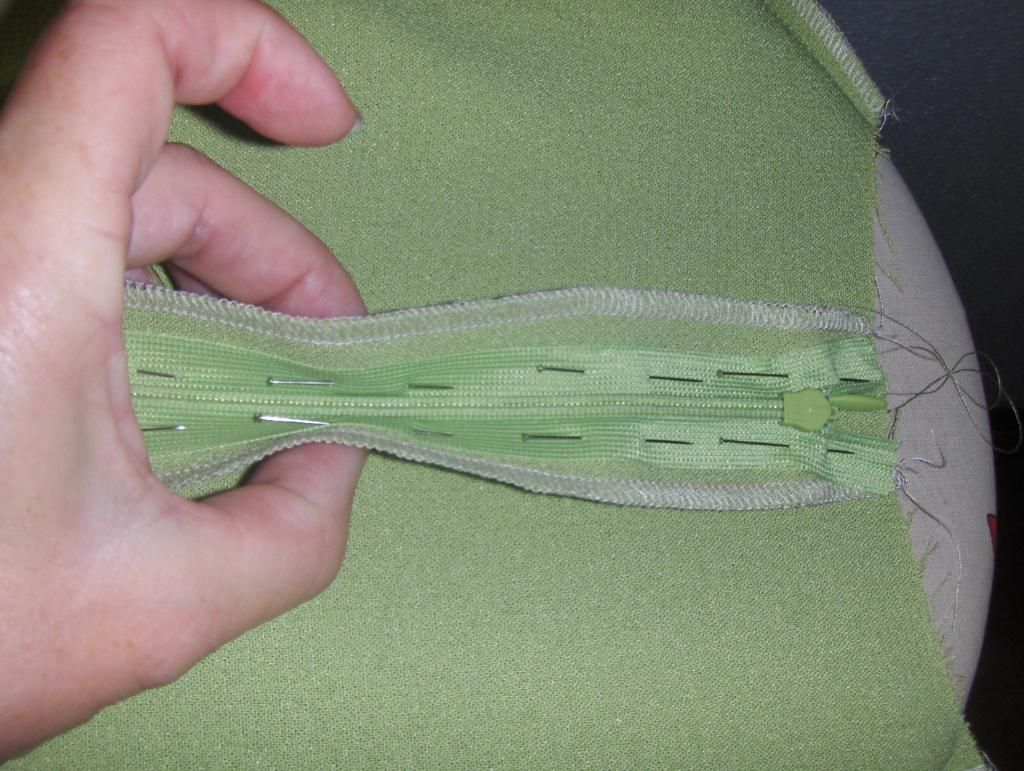 Now I sew the zip in this way, I fit the dress on my iron table as you can see in the first picture and place the invisible zippper on its place, then I pin grasping the zipper at seam allowances, you can see in the second picture as I raise these seam allowances, this means that the pins just nailed this layer fabric ...
Ahora yo coso la cremallera de esta forma, encajo el vestido en mi tabla de planchar como se puede ver en la primera foto y coloco la cremallera en su lugar, después clavo alfileres sujetando la cremallera a los márgenes de costura, puedes ver en la segunda foto como levanto estos márgenes, esto significa que los alfileres solamente clavan esta capa de tela...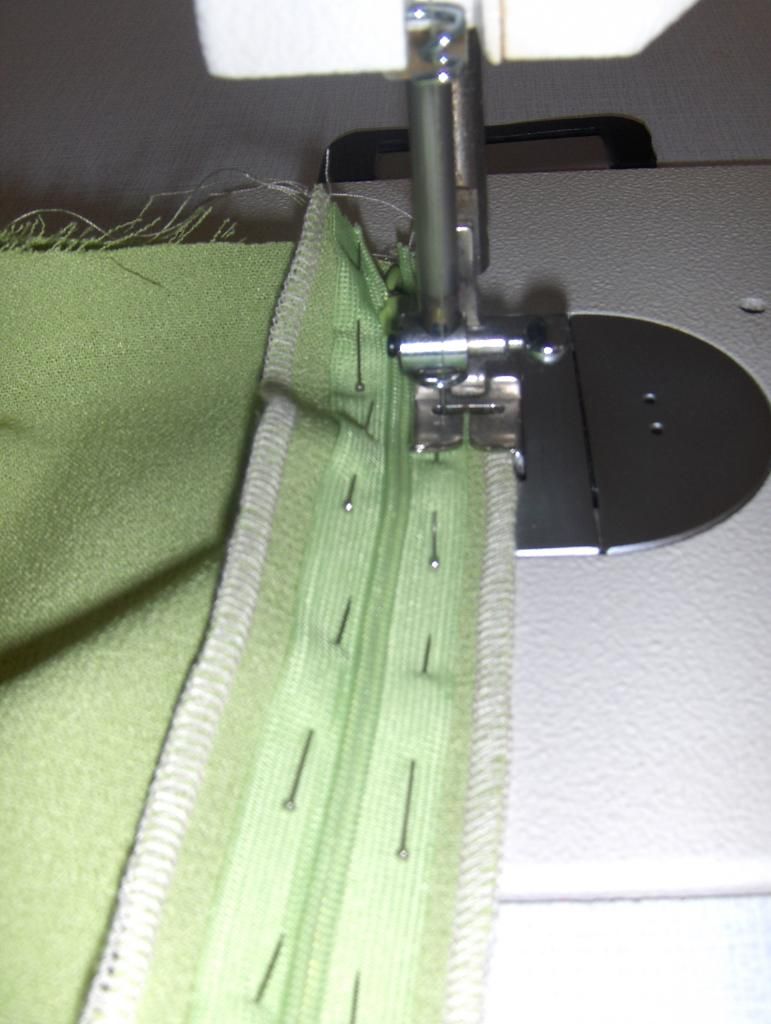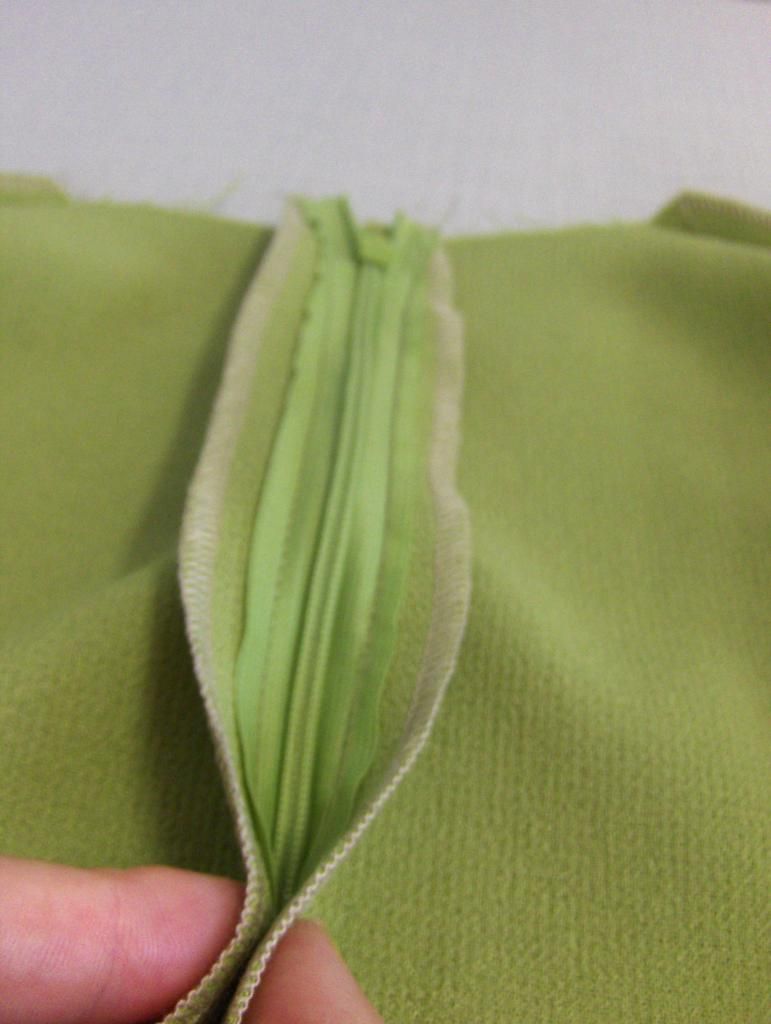 Now I took my garment to the sewing machine and stich both sides of the zipp, if your sewing machine have the option to move the needle in both sides, it's perfect... If it doesn't you can use your presser foot for sew zippers ( the usual one)
Ahora llevo mi prenda a la máquina de coser y paso un pespunte a los dos lados de la cremallera, si tu máquina tiene la opción de mover la aguja a los lados, es perfecto... si no tiene esta opción, entonces usa el pie prensatela de coser cremalleras (el de toda la vida)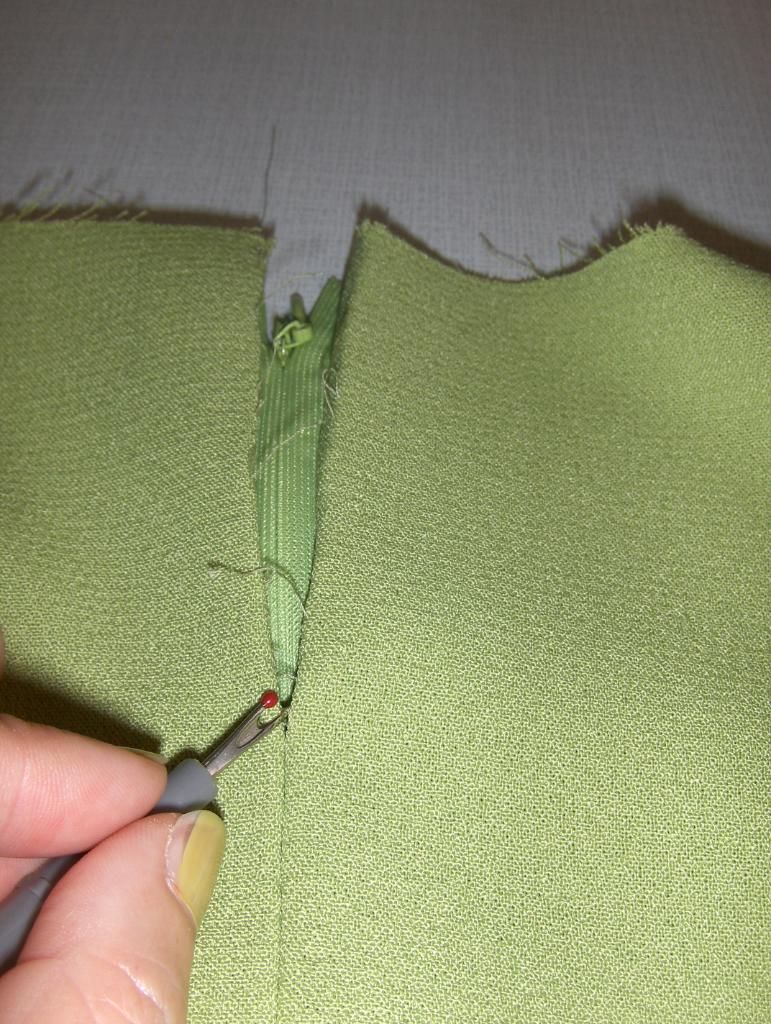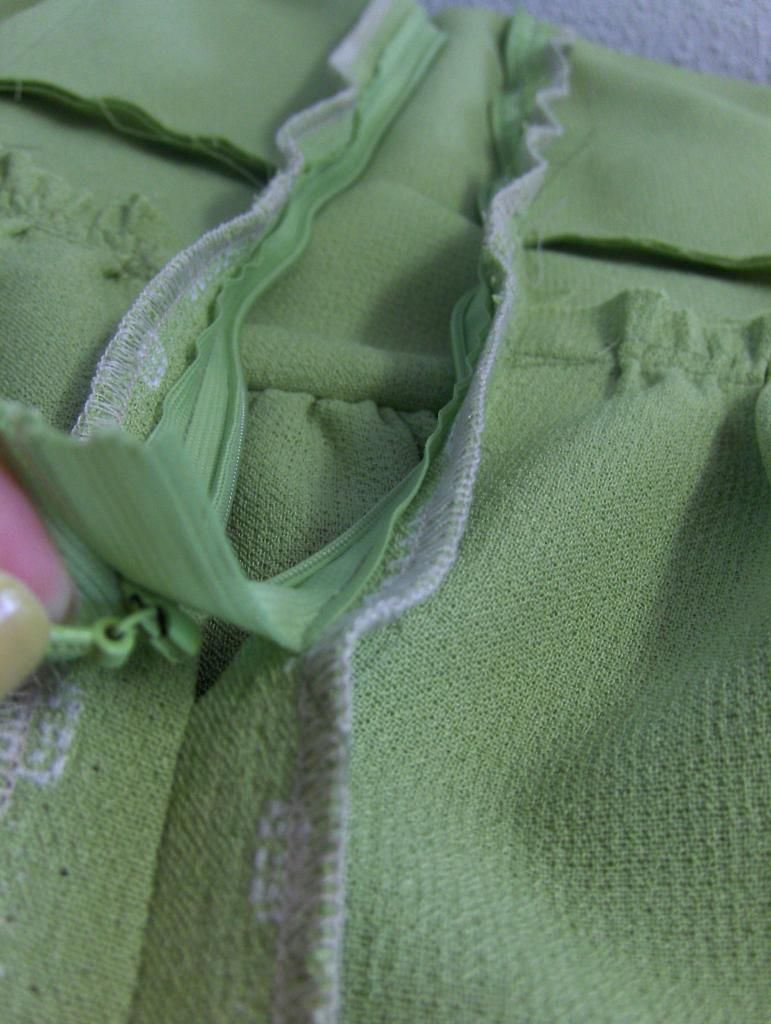 Now is time to unpick the long seam that you had made at the beginning and open the invisible zipper, If you have follow all this steps you will have able a little space in the end of the zip, it´s enough for pull the zipper at bellow as it shows the second picture.
Una vez hecho esto es hora de descoser la puntada larga que habías hecho al principio y abre la cremallera, si has seguido todos los pasos tendrás disponible un pequeño hueco en el final de la cremallera, suficiente para sacarlo por debajo como muestra la segunda foto.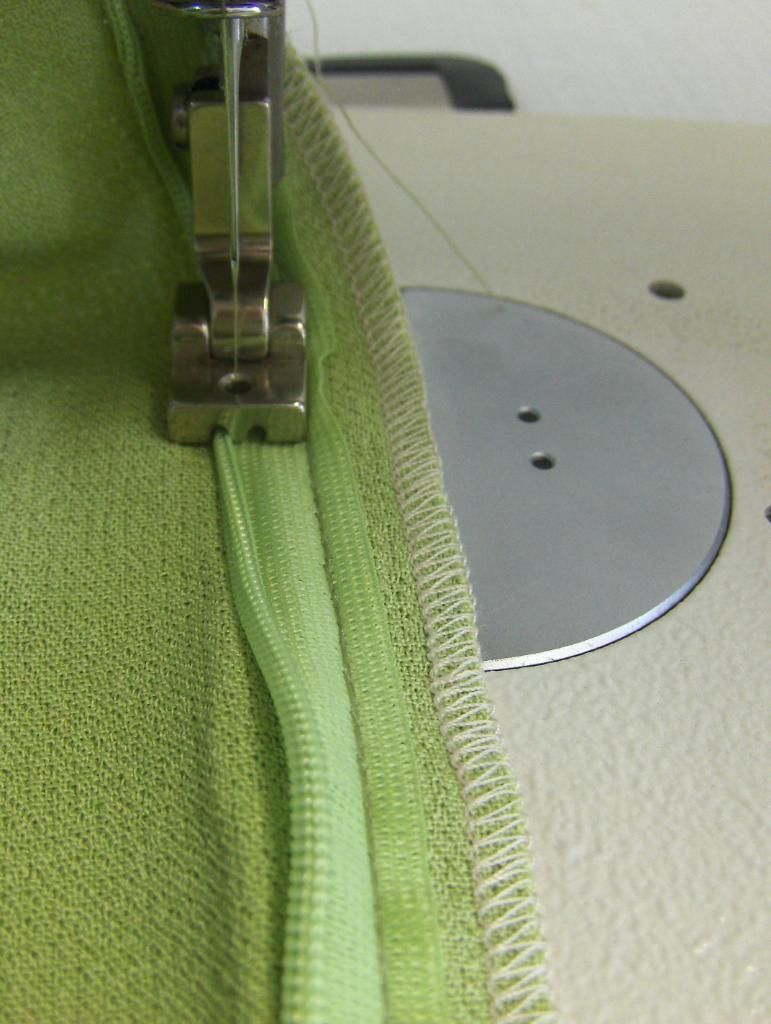 Now, insert the invisible zipper presser foot at your sewing machine and sew the two sides of the zipper, pull the zipper to the right side of fabric so you will get the invisible zipper sewed at your garment and ironed at once, make sure that the seams of the waistband are perfectly aligned at the junction of the zipper.
En este punto, lo único que falta es colocar en la máquina tu pie prensatelas para coser cremalleras invisibles y coser los dos lados de la cremallera, saca el tirador de la cremallera hacia el derecho de la tela y tendrás la cremallera invisible montada en tu prenda y planchada a la vez, asegúrate de que las costuras de la banda de cintura están perfectamente alineadas en la unión de la cremallera.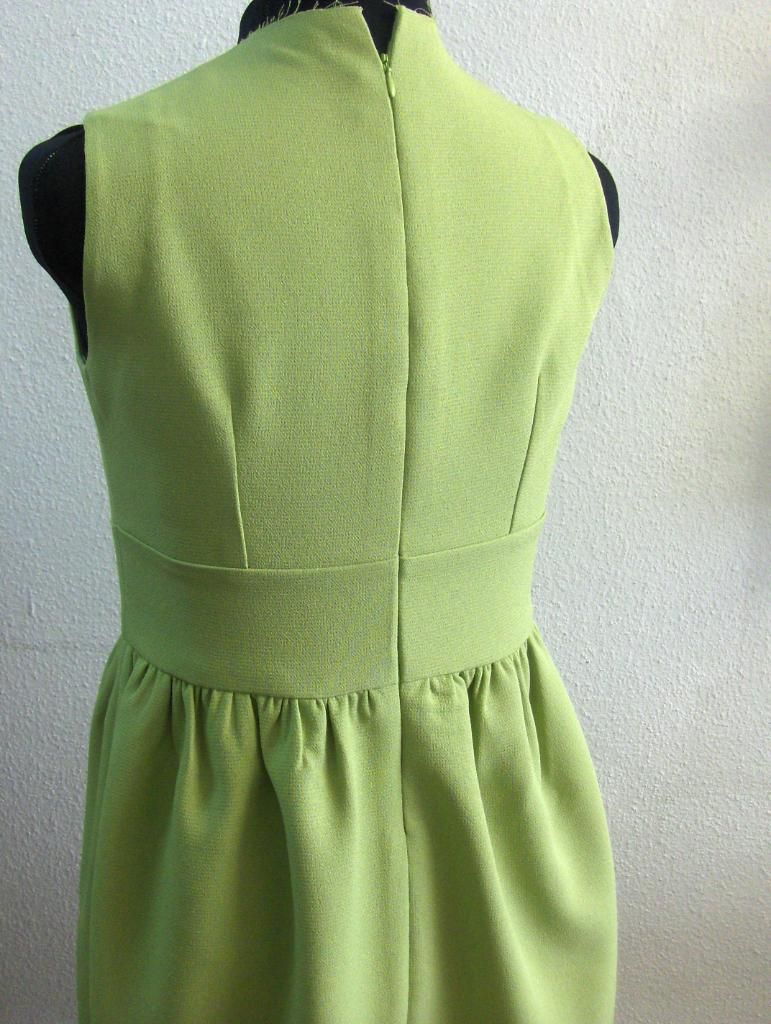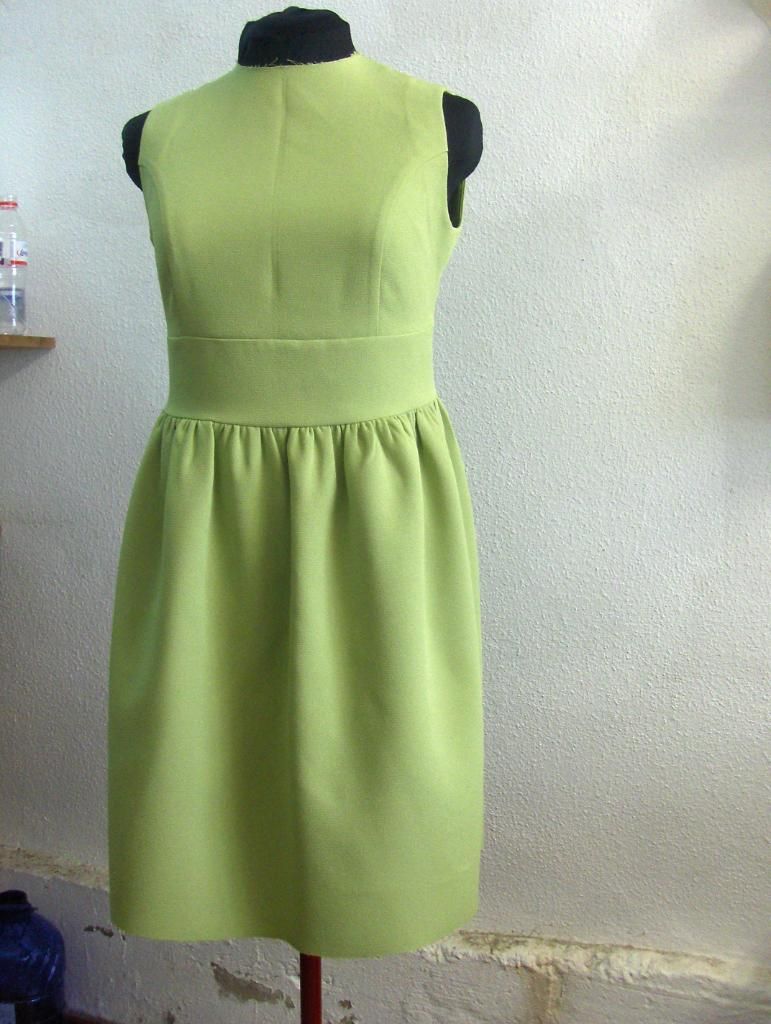 So far, we have achieved this! ... I'm going to make the next tutorial so you can finish your dress and share your "creature" with the rest of the companions .... Cheer up!
Hasta aquí, hemos conseguido esto!!! En cuanto pueda... preparo el siguiente tuto para que puedas terminar tu vestido y compartir nuestras "criaturas" con el resto de las compañeras.... Ánimo!!