It's October, it's Friday and it's time to share other Share in Style! This time, the theme was Autumn!
And this dress that I share today has a little story behind ...
Lately life has required a little more attention from me, so when I was looking for inspiration last weekend this Share in Style, I thought about sewing an outfit for a film that caught my attention, and is that I want to share a series of looks that I started last year and then was forgotten, make clothes of some classic films... you can see some of them on my sidebar.
Es octubre, es viernes y es hora de compartir otro Share in Style! Esta vez , el tema elegido fué Otoño!
Y este vestido que comparto hoy tiene una pequeña historia detrás...
Ultimamente la vida ha requerido un poco más de atención por mi parte, así que cuando yo estaba buscando inspiración el pasado fin de semana para este Share in Style, yo pensé en coser un outfit de una película que me llamó mucho la atención, y es que quiero volver a compartir una serie de looks que comencé el pasado año y luego quedó en el olvido, hacer ropa de películas clásicas... puedes ver algunos looks de esto en mi barra lateral del blog.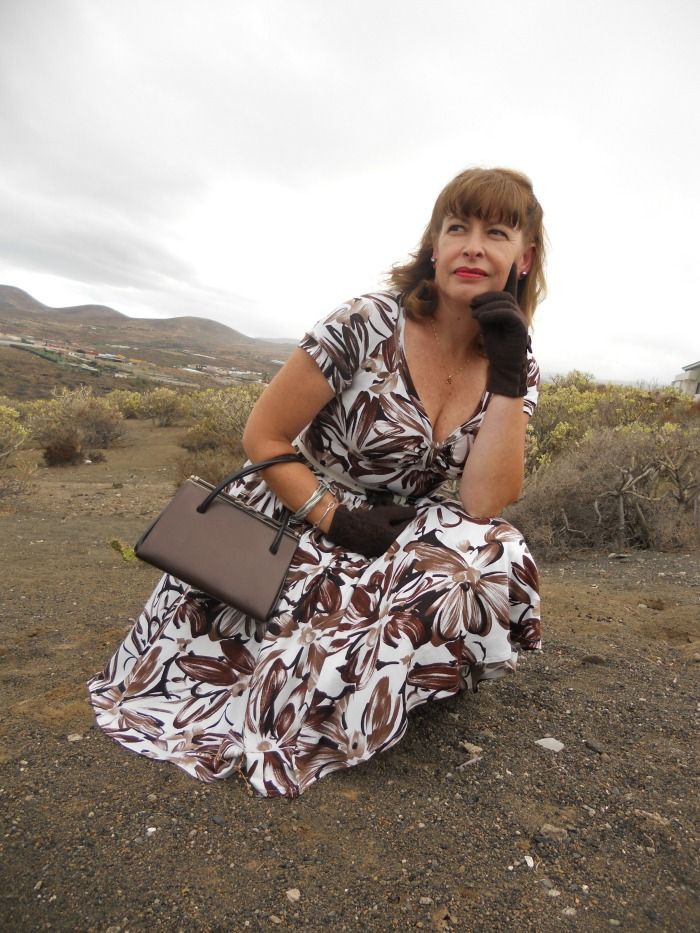 But things went wrong a little here and arrived Wednesday afternoon unable to carry out the idea I had in mind, so I had to look for a plan B. ... a quick fix, sew a garment that it didn´t have a lot of work to finish it on two times and that didn´t require many adjustments ...
Plan B was chosen from my stash knit fabric to make a dress ... easy and fast
Pero las cosas se torcieron un poco por aquí y llegó el miércoles por la tarde sin poder llevar a cabo la idea que yo tenía en mente, así que tuve que buscar un plan B.... una solución rápida, coser una prenda que no tuviese mucho trabajo para acabarla en dos ratos y que no necesitara muchos ajustes...
El plan B fué elegir de mi stash una tela de punto para hacer un vestido... fácil y rápido.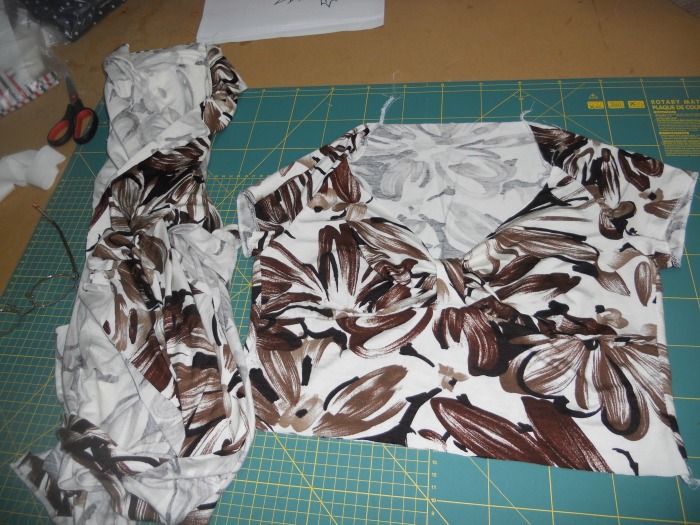 I also needed fabric that fits it to the theme proposed for this Share in Style, "Autumn" ... so I found a fabric with colors that inspired me fall ... I found two meters of knit fabric with the appropriate colors for my project ... the problem was that I wondered me what the hell had I seen in the fabric when I bought it, some years ago .... I think it's the ugliest fabric may have gone through my sewing cave
También necesitaba que esa tela se ajustara al tema propuesto para este Share in Style, que era Otoño... así que busqué una tela con colores que me inspiraban el otoño... encontré dos metros de tela de punto de camiseta con los colores apropiados para mi proyecto... el problema era que cuanto más avanzaba en mi vestido, más me preguntaba que diablos había visto yo en esa tela cuando la compré , añós atrás.... creo que es la tela más fea que puede haber pasado por mi sewing-cueva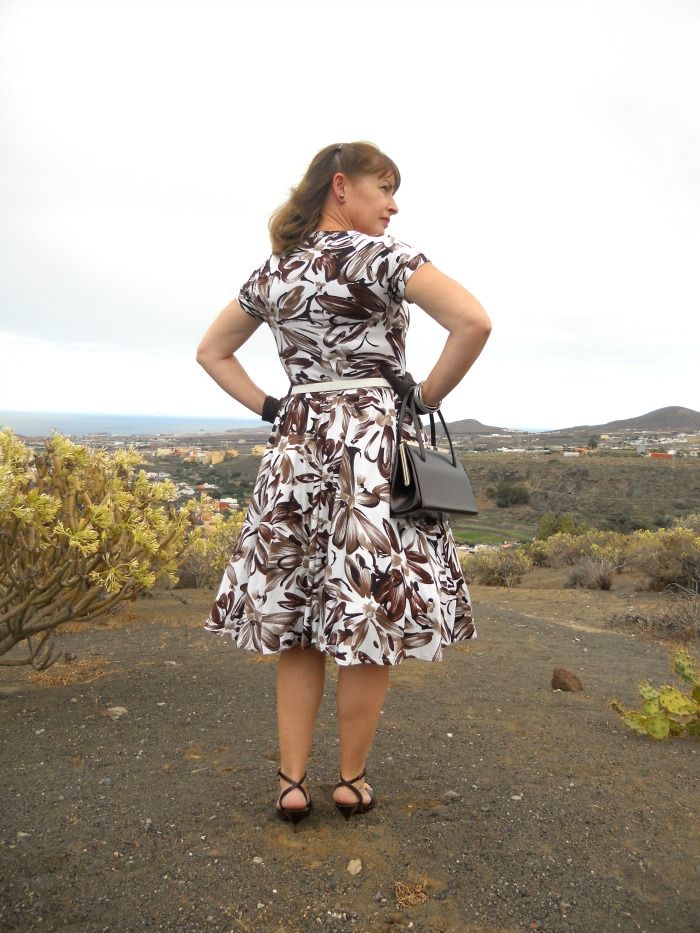 If you follow me on Instagram, surely you've joined in the fun of the progress in this dress and the joke that was mounted with the honorary title I gave the dress ... "The Ugliest Dress of World"
However, it was enough a little imagination and some accessories to this dress is not the ugliest dress of World ... even I have begun to love it after adding a touch of 50s, my style.
Si me
sigues en Instagram
, seguramente te habrás unido a la diversión de los avances en este vestido y el cachondeo que se montó con el título honorífico que le di al vestido... "El vestido más feo del mundo"
Sin embargo, bastó un poco de imaginación y algunos accesorios para que este vestido dejara de ser el vestido más feo del mundo... creo que incluso ha comenzado a gustarme después de añadirle un toque cincuentero, mi estilo.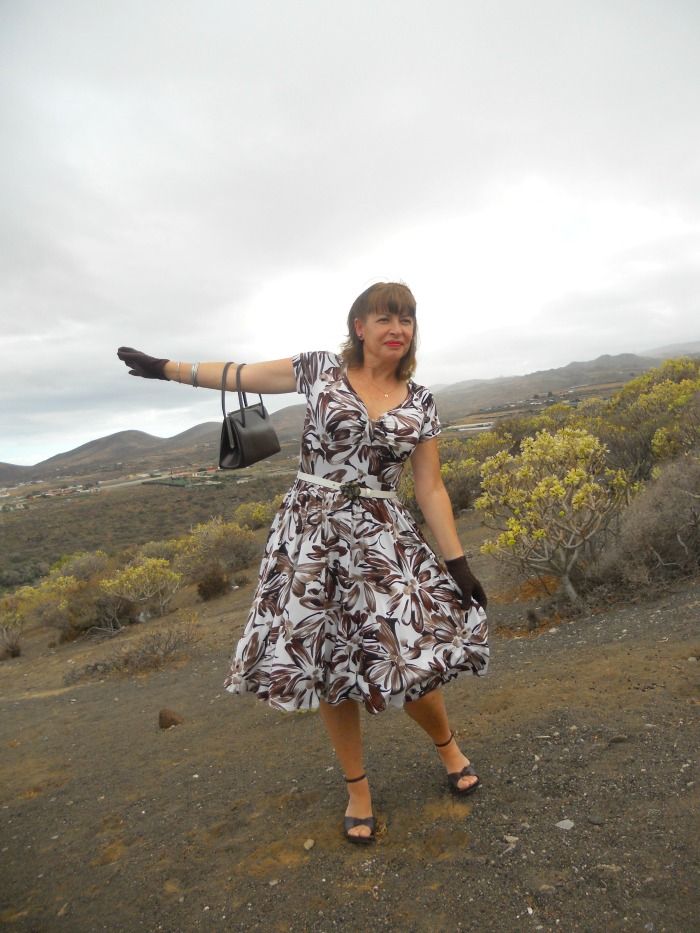 I trying to keep balance while my heels sank into the earth, the pattern of the dress is this shirt, I just sewn a skirt to the waist for make it a dress, it´s over liking me and has the added bonus of being very comfortable by the elasticity of the fabric
Intentando mantener el equilibrio mientras mis tacones se hundían en la tierra,
el patrón del vestido es el de esta camiseta,
yo simplemente añadí una falda cosida a la cintura para convertirlo en vestido, me ha terminado gustando mucho y tiene el añadido de ser muy cómodo por la elasticidad de la tela.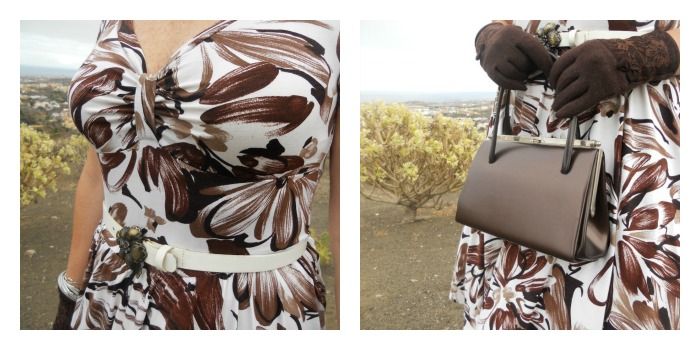 And now a "touch of glamor" to introduce my partner in this Share in Style .... drum roll, please!
I feel very fortunate to share this October with one of my favorite bloggers, the par excellence pink girl ... Elena, and her blog "My name is Peggy Sue"
Elena has interpreted Autumn in pink

, with her personal style and shows us some amazing clothes in her look, so don´t waste time and go to visit her blog to enjoy of a pink world.
Y ahora un toque de glamour para presentar a mi pareja en este Share in Style.... redoble de tambores, por favor!
Me siento muy afortunada de compartir este mes de Octubre con una de mis bloggers favoritas, la chica pink por excelencia...
Elena del blog "My name is Peggy Sue"
Elena ha interpretado el Otoño en rosa,
con su estilo tan personal y nos muestra unas prendas increíbles en su look, así que no pierdas tiempo y pasa a visitar blog para disfrutar de un mundo rosa.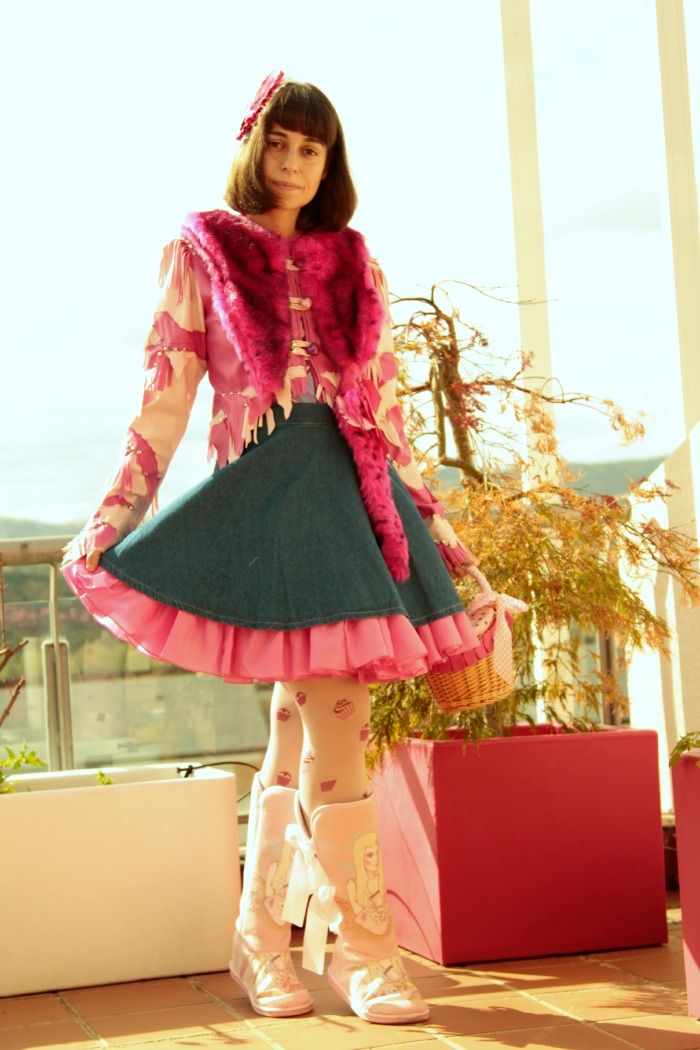 Thanks Elena for being my partner in this month and thanks to Sacramento for organizing these precious meetings as well, if you want to join us we will be sharing a new topic every first Friday of the month. Do you cheer?
Gracias Elena por ser mi pareja en este mes y gracias a
Sacramento
por organizar tan bien estos preciosos encuentros, si quieres unirte a nosotras estaremos compartiendo un nuevo tema en cada primer viernes de mes. Te animas?