Another Share in Style has come to our lives .. the theme for this Friday is "Christmas" ... Wow! Just two weeks before Christmas already... where the time went??
I wanted to make this set of small hat and scarf since two years ago, when I received this pattern as a gift from a dear friend from Australia, the pattern is 1950, Yay! it's my favorite decade in fashion so it wasn´t surprising that it was in my wish list.
I used a fabric called fleece to make this set, really... this hat is a muslin to determine whether it fit well on my head and if it was feasible to make it in wool felt ... and yes, it´s perfect! I love it!
Ha llegado otro Share in Style a nuestras vidas.. el tema elegido para este viernes es "Navidad"... Caray! Ya solamente faltan dos semanas para Navidad... a donde se fué el tiempo???
Quería hacer este set de pequeño sombrero y bufanda desde hace dos años, cuando recibí este patrón como regalo de una querida amiga desde Australia,
el patrón es del año 1950
así que siendo mi década favorita en moda, no es extraño que estaba en mi lista de deseos.
Para hacer este set he usado una tela llamada polar, en realidad el sombrerito es una prueba o muselina para saber si se ajustaba bien y si era factible para hacerlo en fieltro de lana, como Dios manda... y si, es perfecto!! Me encanta!!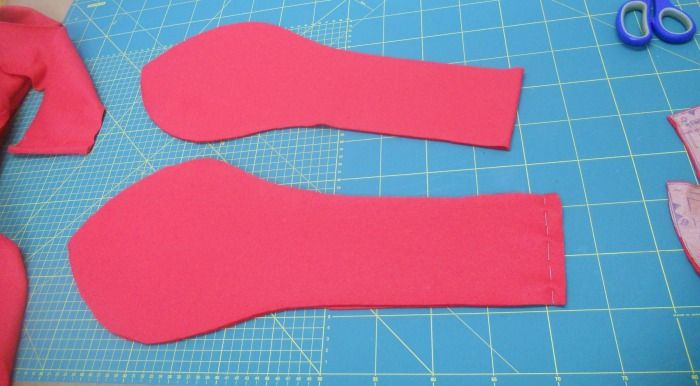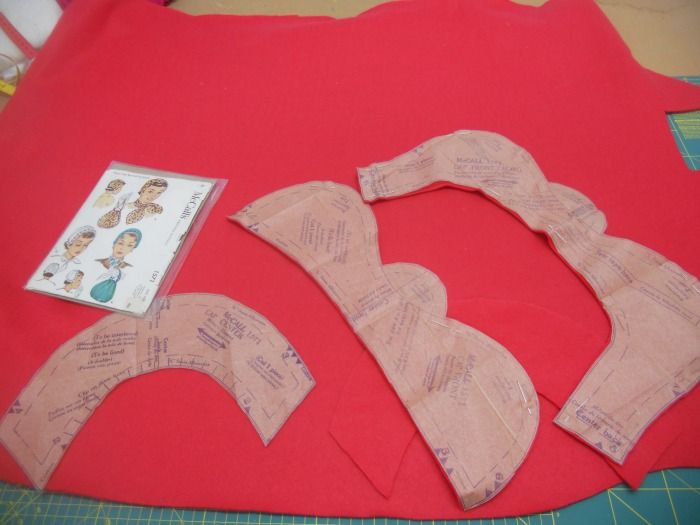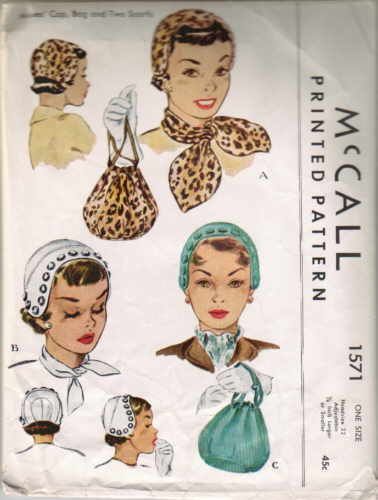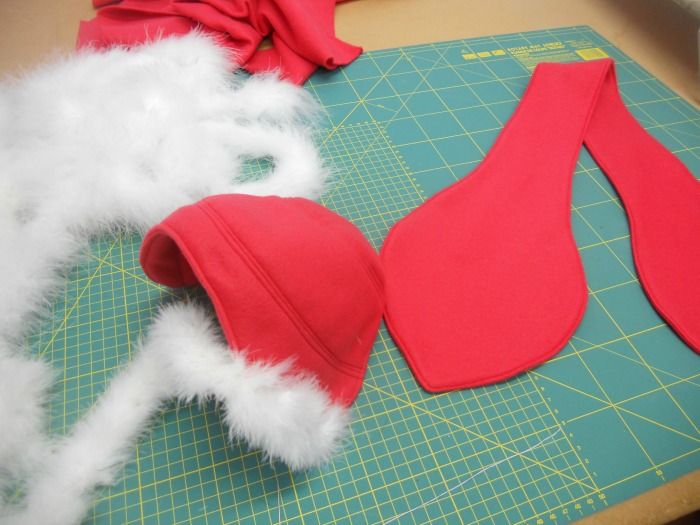 So I could say it´s a very well used muslin, because its appearance changed completely when I added some white marabou and got almost magically as Christmas set, that it would be very happy to Mrs Claus!
Así que se podría decir que es una muselina muy bien aprovechada, porque su aspecto cambió totalmente cuando le añadí un poco de marabú blanco y conseguí casi por arte de magia un conjunto tan navideño, que haría muy feliz a Mamá Noel!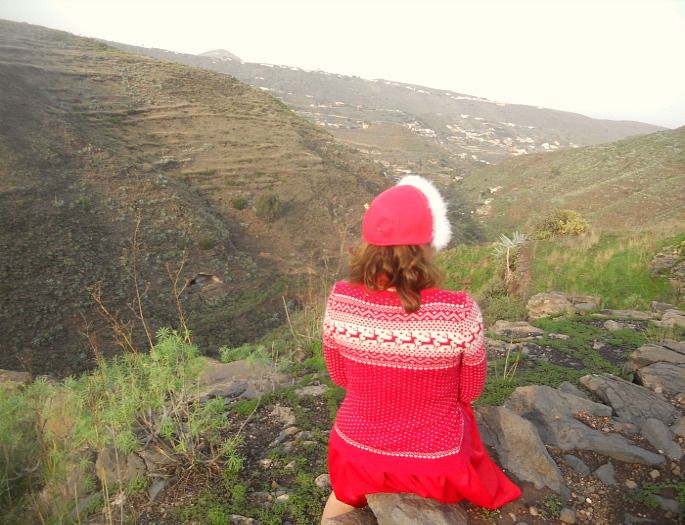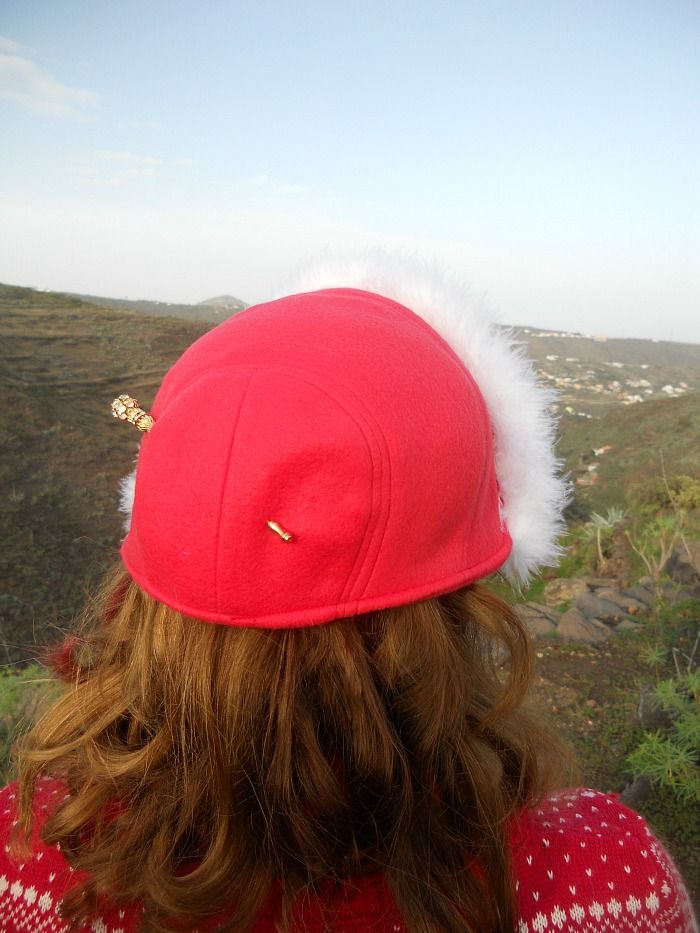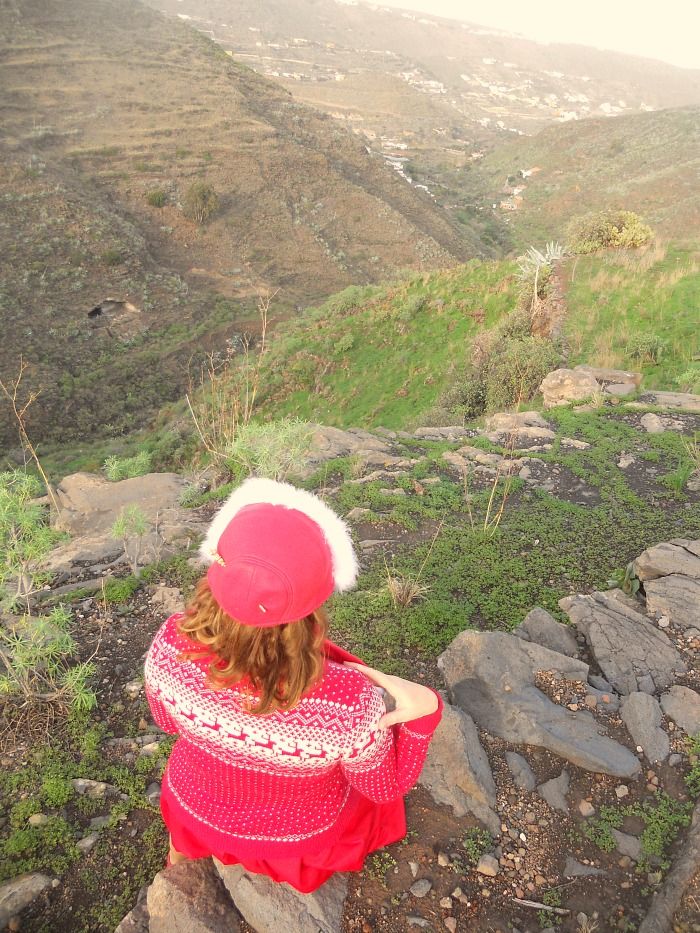 I plan to repeat this fun hat over and over again, experimenting with all kinds of fabrics and decorations, scarf has been warm, it´s a delight carry it round my neck to give a showy touch to any look, so I also think using it a lot this winter. .. and it´s sure that you recognize this dress from here.
I had no time to find a partner in this Share in Style, so if you want to be my partner in the next Share (which it will be the theme DIY) please .. contact me via email, address in my sidebar.
And don´t forget to join the fun today sharing your Christmas post with wonderful adventure partners Sacramento, Juarfelx and Aminta ... Today we´re all very Christmas, each with their own style ... Share your post on the link below and join this great family!
Pienso repetir este divertido sombrerito hasta la saciedad , experimentando con todo tipo de telas y decoraciones, la bufanda ha quedado calentita, es una delicia llevarla atada al cuello para dar un toque vistoso a cualquier look, así que también pienso usarla mucho este invierno...
y el vestido seguro que lo reconoces de aquí.
En este Share in Style no he tenido tiempo de buscar una pareja, así que si te apetece ser mi pareja en el próximo Share (que será con el tema DIY), por favor.. contacta conmigo vía email, la dirección la tienes en la barra lateral.
Y no te olvides de unirte a la diversión hoy compartiendo tu post navideño junto a los maravillosos compañeros de aventuras
Sacramento
,
Juarfelx
y
Aminta
... todos estamos muy navideños hoy, cada uno con su estilo propio... comparte tu post en el link de aquí abajo y únete a esta gran familia!