It usually happens when I add another garment (sewn by me) to my wardrobe that the pleasure obtained is directly proportional to the pleasure I feel when using a scrap piece of fabric (generally a leftover from another project) and I get to "remove" this scrap from my fabricas stash, which actually means double pleasure when talking about this lovely skirt ... something like eating chocolate without getting fat.
Podría decirse que cuando yo añado una prenda más cosida por mí a mi vestuario, el placer obtenido es casi, casi de similar intensidad a cuando yo consigo darle utilidad a un retal de tela (casi siempre sobrante de otro proyecto) y "eliminar" este retal de mi stash de telas, lo que equivale en esta falda tan sencilla a un doble placer ... algo así como comer chocolate sin engordar.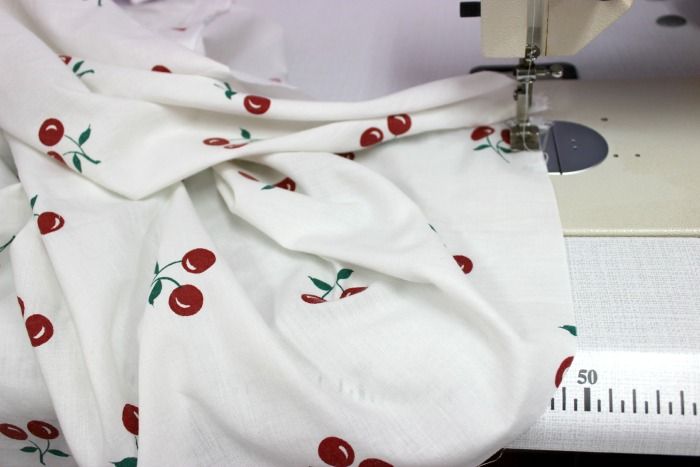 So, I have a "new" skirt in my closet, it was in fact a leftover fabric piece from a very old sheet. I would feel overwhelmed every time I´d see this little scrap full of cherries in my fabric stash ... a small scrap fabric that could only be intended to be used for a blouse or maybe a skirt, cherry print has always been my favourite... when I see cherries print, my brain freezes and I can´t even think traight. I love cherries!
Así que tengo en mi armario una "nueva" falda que en realidad era un trozo de tela sobrante de una sábana bastante antígua. Me maravillaba cada vez que veía este pequeño retal lleno de cerezas en mi baul de telas... un trozo tan pequeño que solamente podía ser destinado a una blusa o quizá una falda, el estampado de cerezas siempre ha sido mi perdición... es ver algo así y mi cerebro se obnubila totalmente, no creo que haya un estampado que me guste más que cerezas.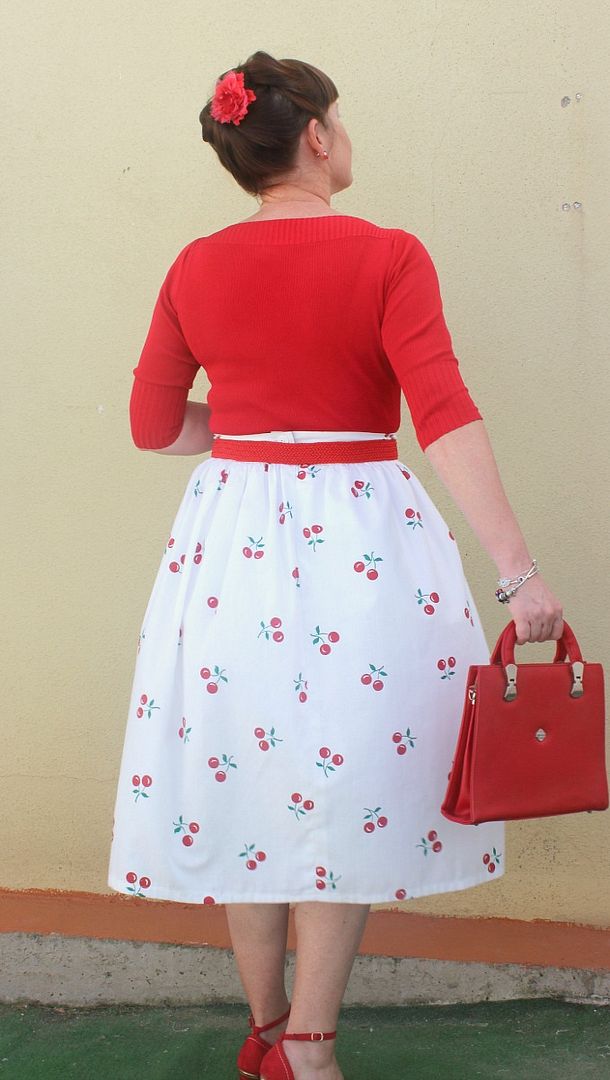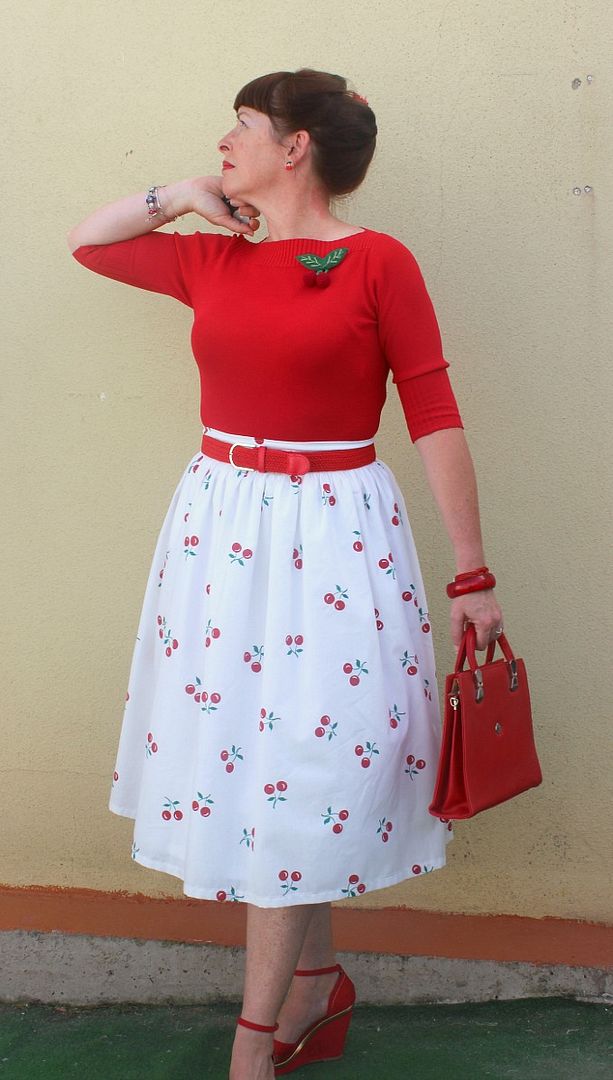 Actually, the thought of having "removed" a scrap of fabric from my stash is pure utopia ... for every scrap that I kick out there, I buy two or three pieces of fabric more .... Sigh.
En realidad, el hecho de pensar que he "eliminado" un retal de tela de mi stash es una pura utopía... si por cada retal que "elimino" de allí, al día siguiente compro dos o tres más... no salen las cuentas.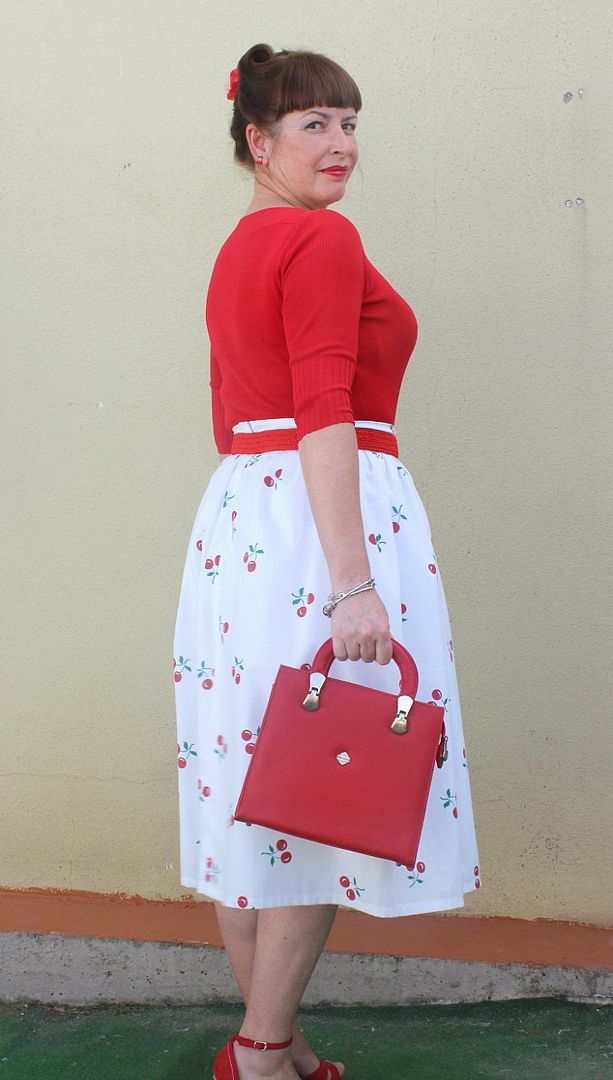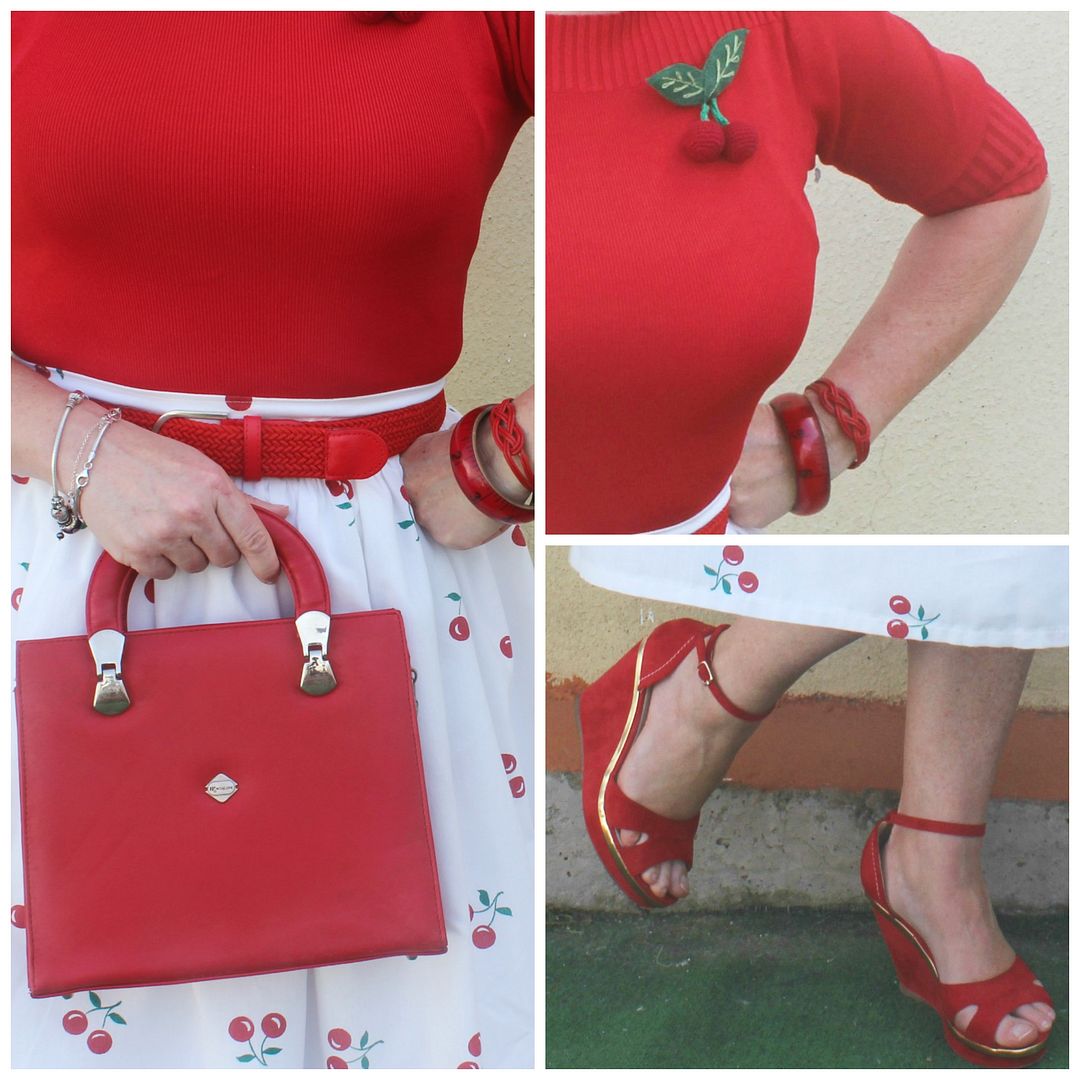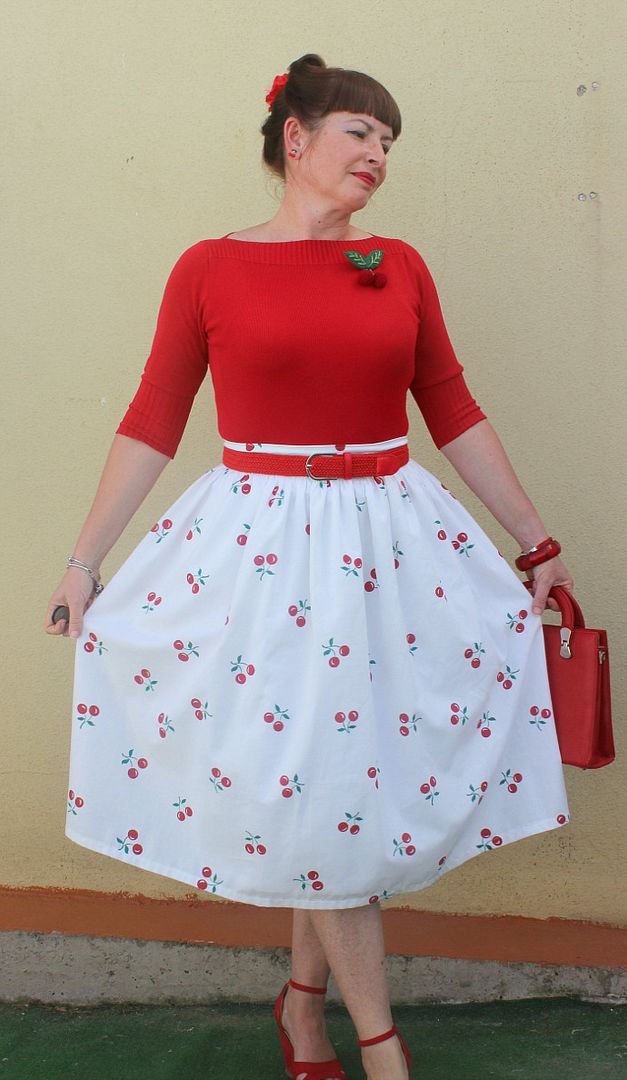 Con este proyecto me uno al
RUMS España
, si no lo conoces... pasa por allí para disfrutar de los proyectos de las compañeras.