When "La Pantigana" challenged me to discover my "wild side", I thought the most "wild" that I can be is grow up my nails and paint them black ... my "savagery" just end at that point. But when I saw the fabric that was implicit in the challenge .. I just could not refuse!
Cuando
la Pantigana
me retó a descubrir mi lado salvaje pensé que lo más "salvaje" que puedo llegar a ser es dejarme crecer las uñas y pintarlas de negro... ahí se acaba mi "salvajismo". Pero cuando vi la tela que iba implícita en el reto.. simplemente no pude negarme!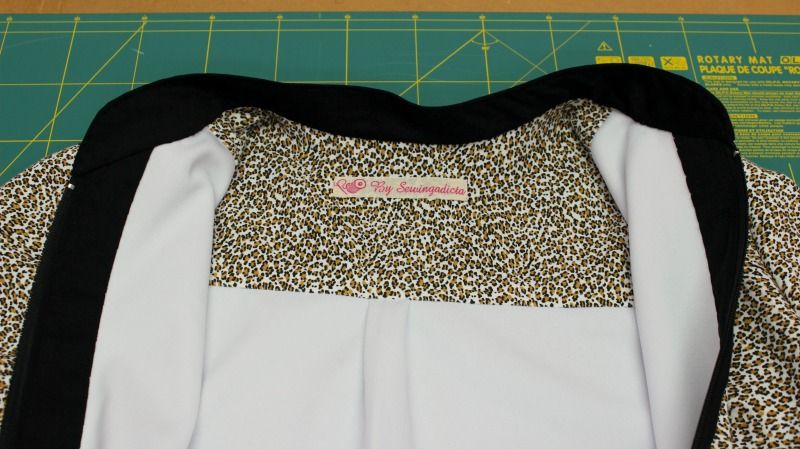 The most delicious and soft knitted fabric for I to sew with it whatever I want, who can resist that ??
When I received the fabric, I immediately thought who better to enjoy it than Antonella, the my youngest son's girlfriend . She has nothing wild, but she looks great in it and that sweet smile is the perfect counterpoint to this fabric.
El más delicioso y suave tejido de punto para coser con él lo que me diera la gana, quien puede resistirse a eso??
Cuando la tela llegó, inmediatamente pensé que quien mejor para disfrutarla que Antonella, la novia de mi hijo menor. Ella no tiene nada de salvaje, pero le sienta de maravilla, esa dulce sonrisa es el contrapunto perfecto para esta tela.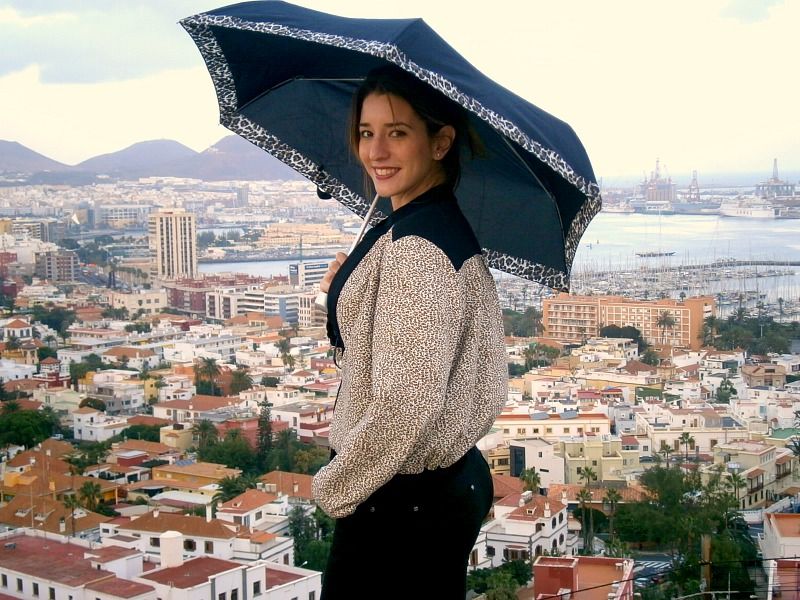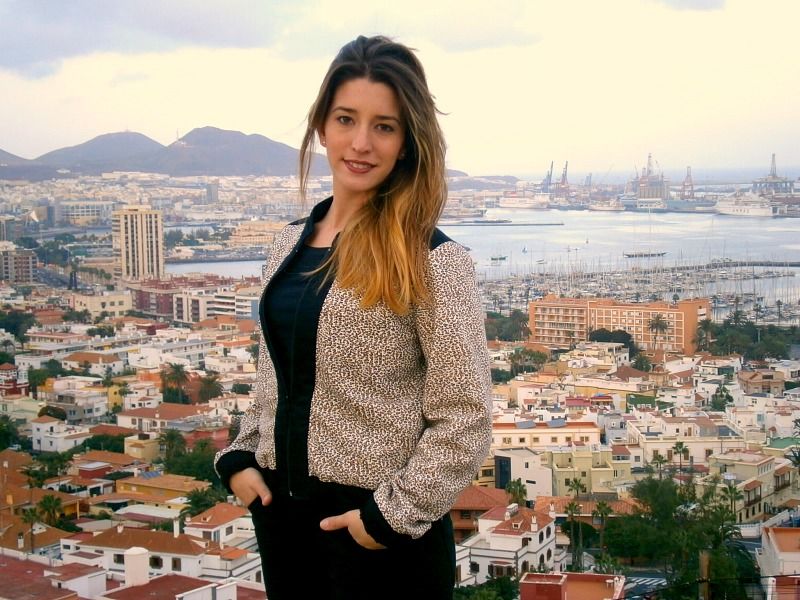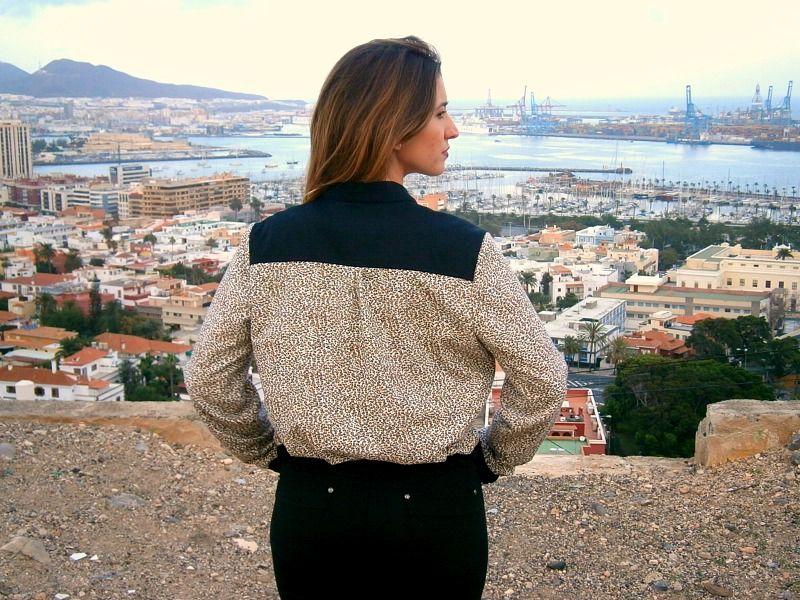 This jacket is another version (actually this is the first I made a few weeks ago) New Look 6226, Simplicity and this time I respected the original pattern from the beginning to the end of the garment including pockets in the side seams and separable zipper for the front.
I used black knitted fabric to emphasize the different pattern pieces and it's lined with white knitted fabric to make it warmer.
Esta chaqueta es otra versión
(en realidad es la primera que hice, algunas semanas atrás) de New Look 6226, Simplicity y esta vez si que respeté el patrón original desde el principio hasta el final de la prenda incluyendo bolsillos en las costuras laterales y cremallera separable para el cierre delantero.
Utilicé tela de contraste en negro para que destacaran las distintas piezas del patrón y está forrada con tela de punto blanco para hacerla más abrigada.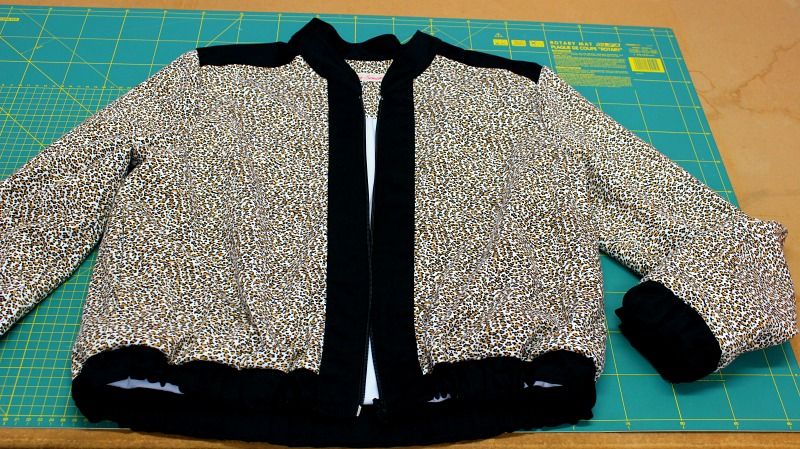 Sorry for the blurry pic!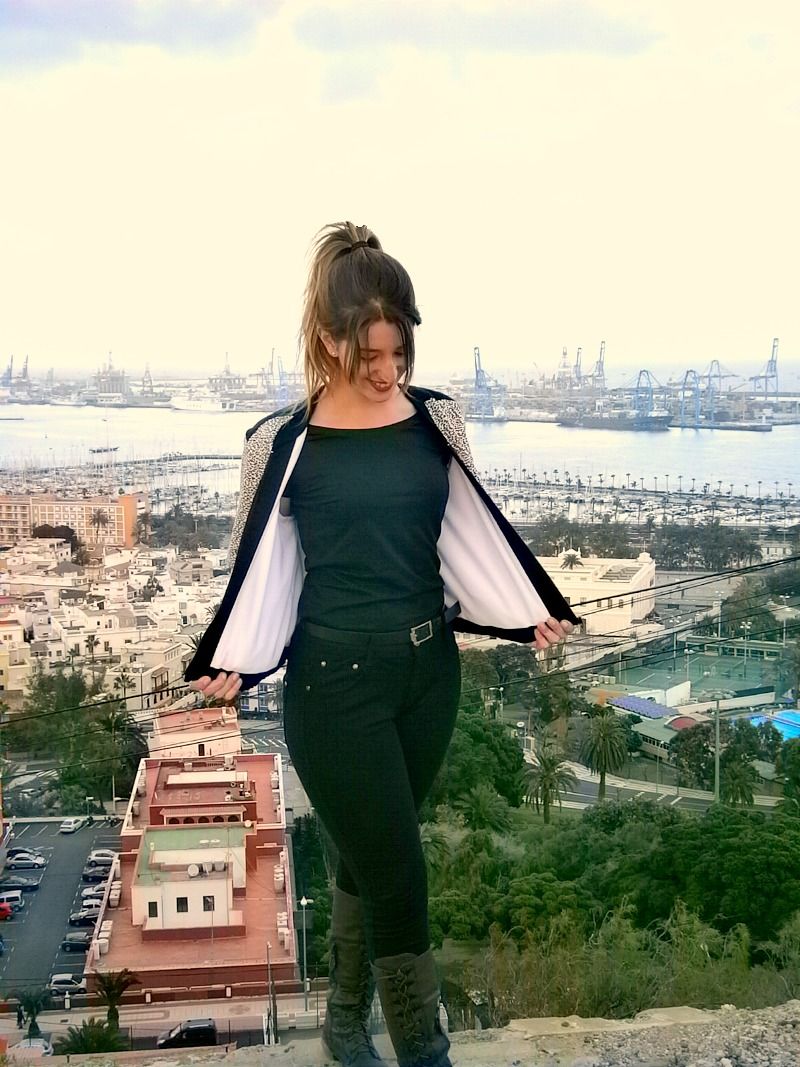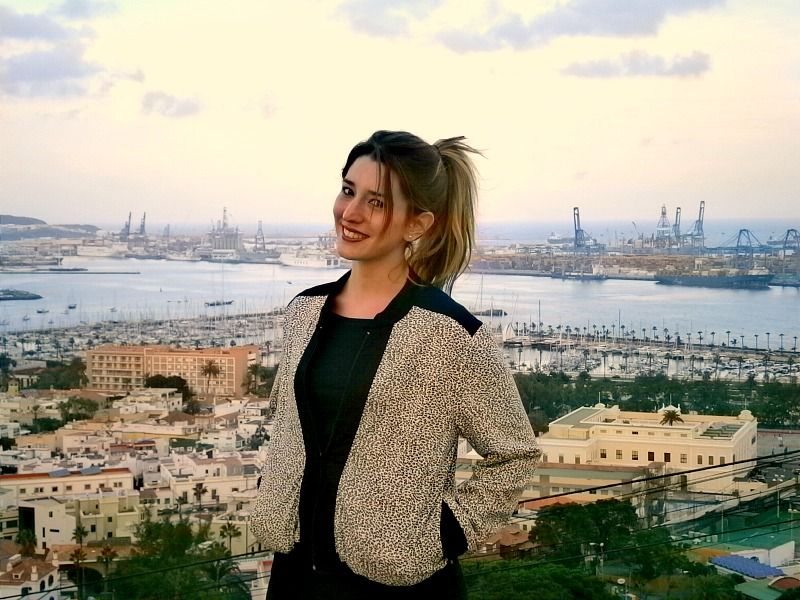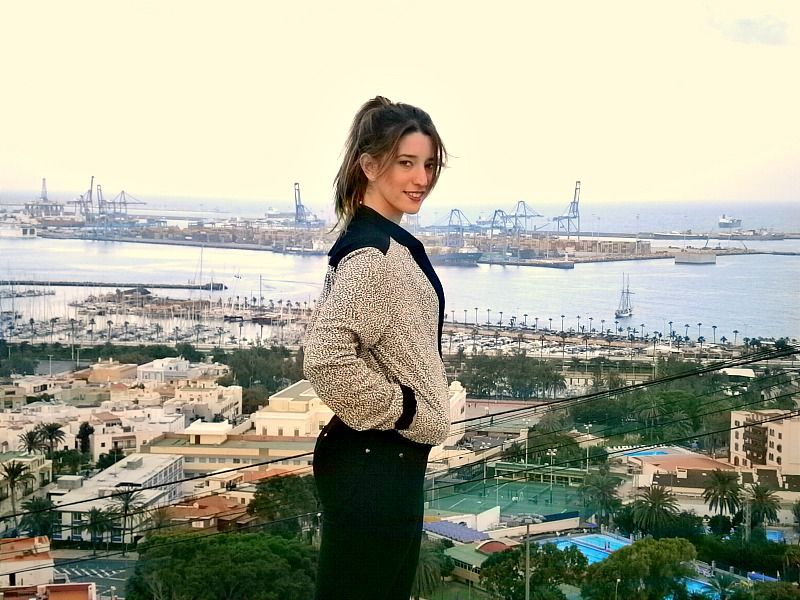 I join myself to the group of "savages" who decided to accept the challenge of "La Pantigana" with this jacket, if you want to see what sewed the other participants, click up on their links bellow.
Con esta chaqueta me uno al grupo de "salvajes" que decidieron aceptar el reto de La Pantigana, si queréis ver lo que han cosido el resto de participantes, click en sus respectivos debajo.
DIAS SALVAJES
Viernes 12 de diciembre... yo misma