This is a special Share in Style, because tomorrow is the Epiphany in Spain, so Sacramento neither I want to miss this issue since tomorrow is a normal day in the rest of world. Today's topic is "Masculine Look" so meet to my partner today ... Nekane.
Este es un Share in Style un poco especial, por lo menos en España puesto que mañana es un día muy especial aquí, pero ni
Sacramento
ni yo queríamos perdernos esta edición puesto que en el resto del mundo (o por lo menos en gran parte de él) es un día normal y corriente. El tema de hoy es "Look Masculino" y lo primero de todo quería presentar a mi pareja de hoy...
Nekane
.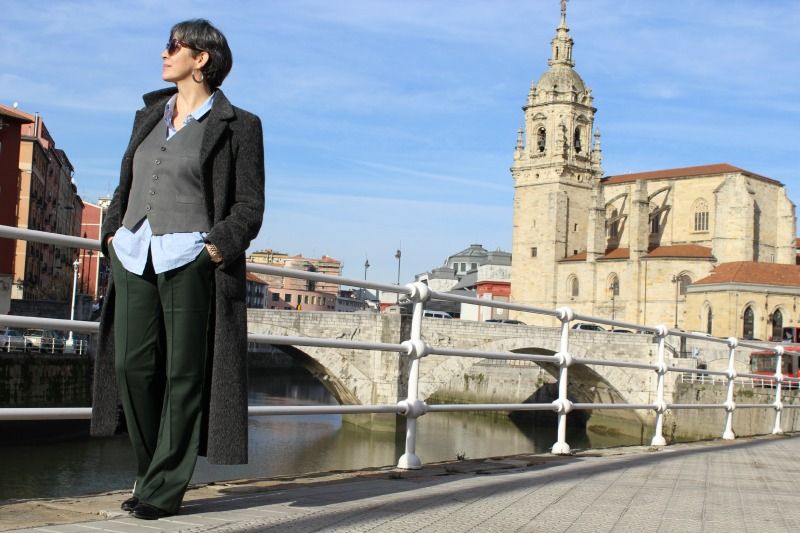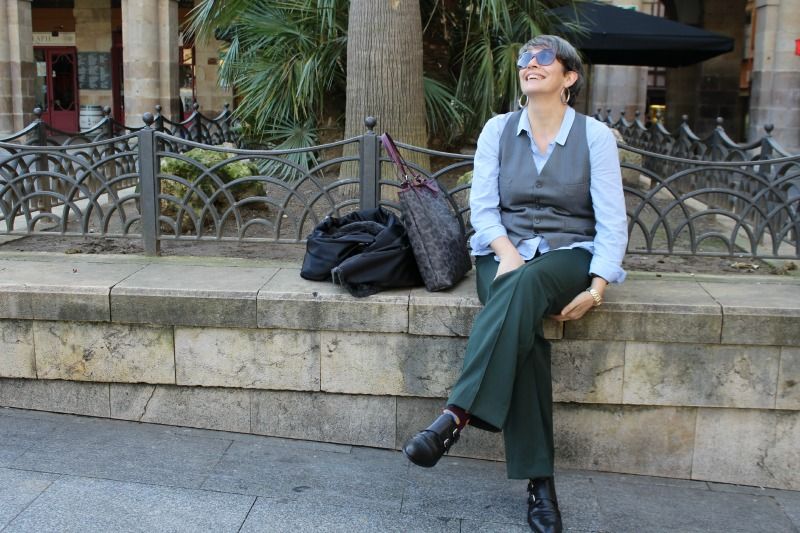 When I met Nekane's blog, it left me pleasantly surprised, she sews garments with surprising neatness! Actually for this edition of Share sewed these magnificent trousers and we laughed because not knowing either what was sewing the other one... we realized we had showed almost the same clothes when we send the pics reciprocally (although each one with our own style).
"Non dago titarea" is her blog where she unleashes her passion for sewing and creativity in spurts, this skirt caught my eye (to give an example of her work) and that's just a small sample of what this girl can do with fabric and needle .... honestly, is a blog to keep in your reader to keep out any of her publications!
Cuando conocí el blog de Nekane me dejó gratamente sorprendida, ella cose sus prendas con pulcritud sorprendente! De hecho para esta edición del Share ha cosido este magnífico pantalón y nos hemos reído cuando sin saber ninguna de las dos lo que iba a presentar la otra... al enviarnos las fotos nos dimos cuenta que habíamos elegido casi las mismas prendas (aunque cada una con nuestro estilo propio).
"Non dago titarea"
es el blog donde ella da rienda suelta a su pasión por la costura y la creatividad a borbotones,
me llamó mucho la atención esta falda
(por poner un ejemplo de su buen hacer) y eso es solamente una pequeña muestra de lo que esta chica puede hacer con tela y aguja.... sinceramente, es un blog que debes tener en tu lector para no dejar pasar ninguna de sus entradas!
I for my part "built" a look based on a vest, these quick and effective garments that take you only a few hours of sewing and a highly gratifying result, now I do not have much time to sew, so looking in my sewing -cave something that inspired me for this "masculine style" I remembered there was a small scrap forgotten of upholstery fabric that was meant to be a bag (in my imagination)
Yo por mi parte "construí" un look partiendo de un chaleco, de esas prendas rápidas y efectivas que te llevan solamente unas pocas horas de costura y un resultado altamente gratificante, las fechas en las que estamos ahora mismo no dejan mucho tiempo para coser, así que buscando en mi sewing-cueva algo que me inspirara para este "estilo masculino" recordé que había un pequeño retal olvidado de tela de tapicería que alguna vez estuvo destinado a un bolso (en mi imaginación)
I loved the result! There wasn't enough fabric to cut all the pieces of the same fabric, so some solid fabric on the back and lining fabric for the inside did their job very well.
The pattern is self-drafted and it's very simple and basic, the pockets are false tappets but I thought they would give "the touch" to the vest.
El resultado me encantó! ni siquiera había suficiente tela para hacerlo todo del mismo tejido , así que un poco de tela lisa en la espalda y tela de forro para el interior hicieron muy bien su trabajo.
El patrón es auto-redactado y es algo muy sencillo y básico, los bolsillos son tapetas falsas pero pensé que le darían el toque al chaleco y no me decepcionó.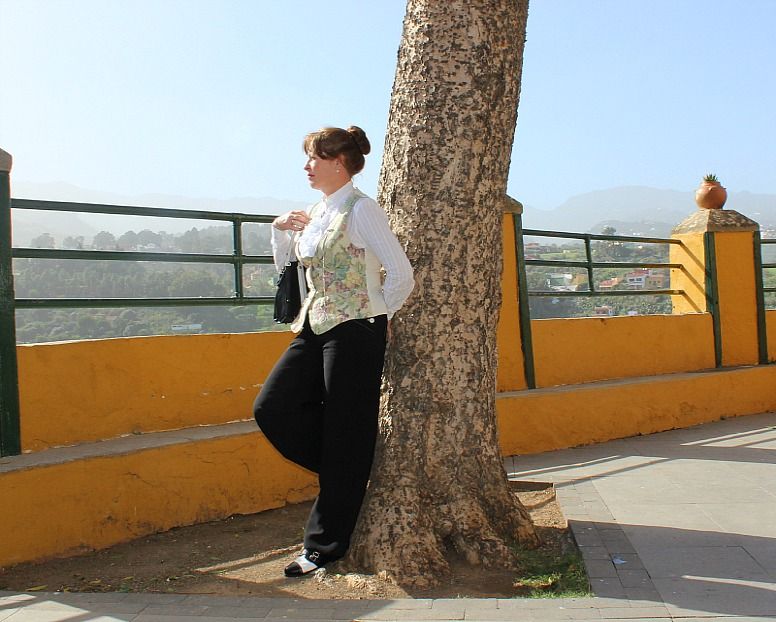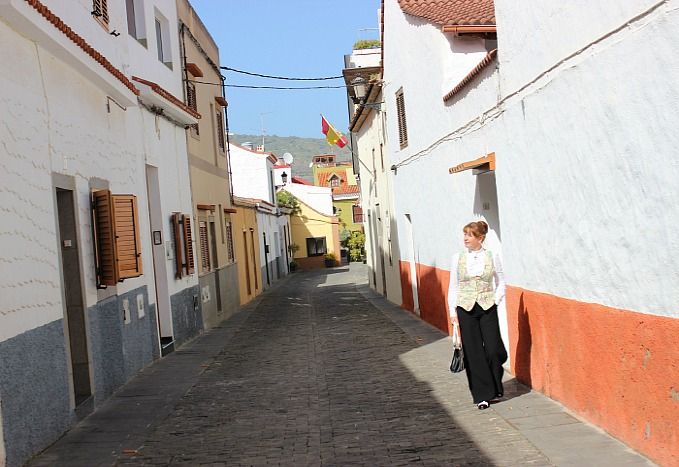 Surely you recognize these trousers from here, and shoes were my gift from Christmas, so it seems that the whole universe is involved putting on my way everything I needed for a masculine look inside my style ..
I'm sure if I had been a man would be like this one ... the closest thing (esthetically speaking) as a dandy ... very effeminate
, no doubt. And I really like being a woman, I thank heaven every day for being a woman.
Seguramente reconoces
el pantalón de aquí
, y los zapatos me cayeron de regalo en la noche de Navidad, por lo que parece ser que el universo completo se ha involucrado en poner en mi camino todo lo necesario para conseguir un look masculino dentro de mi estilo..
Estoy segura que si yo hubiese sido un hombre sería algo así... lo más parecido (estéticamente hablando) a un dandy... muy poco masculino, sin duda. Y es que me gusta mucho ser mujer, doy gracias al cielo cada día por haberme hecho mujer, no puedo evitarlo.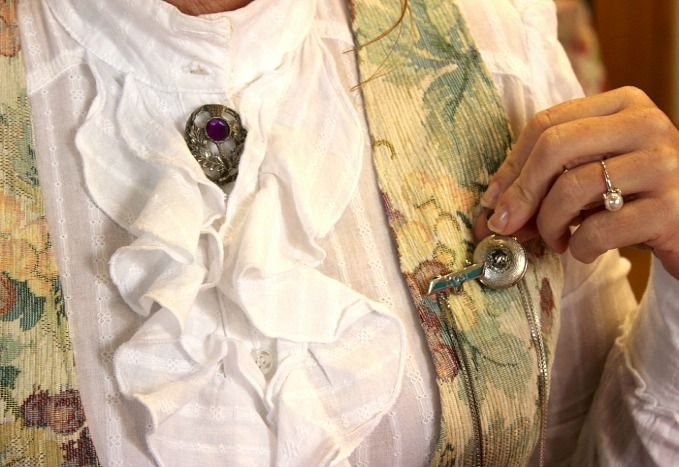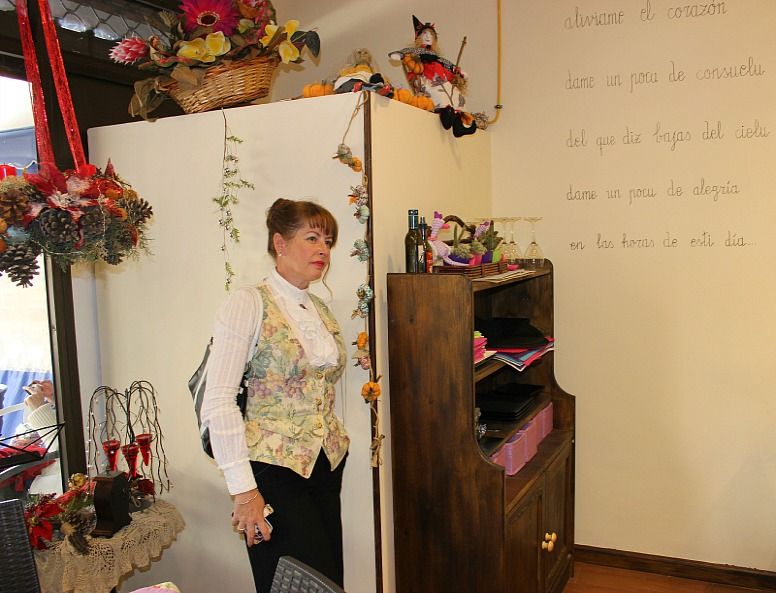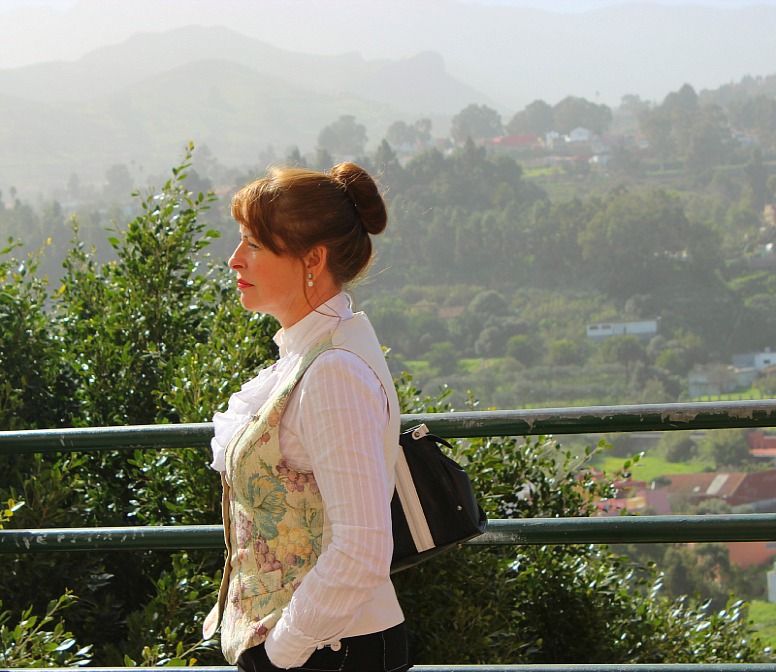 So join us to show your "Masculine version" and link up your post below.
And don't forget that next Share in Style will be on

January, 19th

and the topic will be

"Scarf"

my mind is already on !!!
Así que únete a nosotras mostrando tu versión "Masculina" y linkeando tu post aquí abajo.
Y no olvides que el próximo Share in Style será el
19 de Enero
y el tema será
"Bufanda/ Pañuelo"
mi mente ya está activada!!! Te espero!