I'm really excited about this Share in Style with Sacramento, the topic "Japanese Inspiration" has a lot of play and my imagination has flown ... it may be the desire of spring ..
By the way, I want you to meet my partner today, Isabel that manages the blog "La vie en diy", she has sewn a beautiful dress with Japanese fabric for today´s post, her blog is mainly (as the name suggests ) about DIY, but she also sew accessories and nice dresses as this one today, don't forget to visit her post today for more pics about it !!
Isabel, thanks for sharing with me this edition of Share in Style!!
Estoy realmente entusiasmada con este Share in Style con
Sacramento
, el tema de inspiración japonesa ha dado mucho juego y mi imaginación se ha disparado de forma bestial... puede que sean las ganas de primavera ya..
En cualquier caso primero te voy a presentar a mi pareja de hoy, Isabel que gestiona el blog
"La vie en diy"
y para el tema de hoy ha cosido un precioso vestido con tela japonesa, su blog es mayormente (como su nombre indica) de temas DIY, pero también cose accesorios y vestidos tan bonitos como este de hoy, para ver más no te olvides de visitar
su post de hoy!
!
Gracias Isabel por compartir esta edición del Share conmigo!!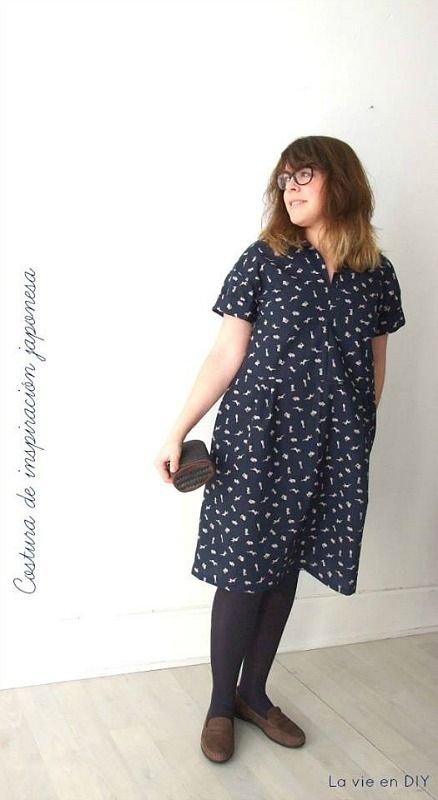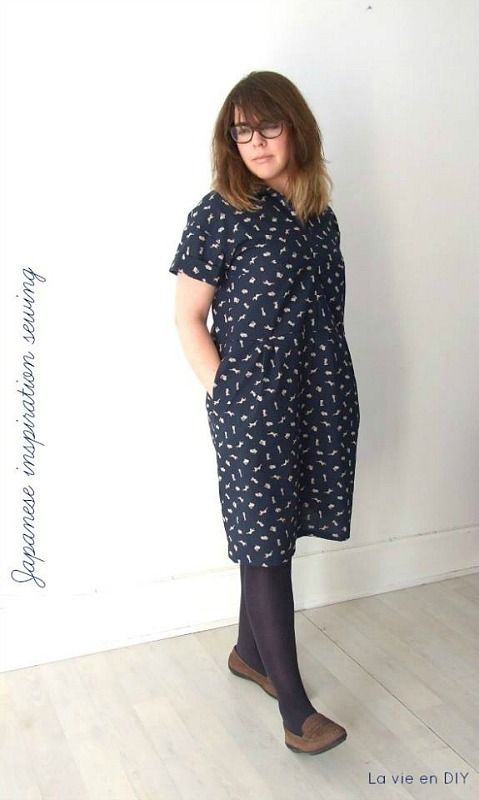 And.. What about me? ... if you saw the previous post, you'll have probably some idea of where the shots were ... I used Simplicity 1754 pattern from the Simplicity magazine, nº 11, I cut up the pattern to the waist with idea of sew it with a semi-circle skirt, so the dress was thus finally ...
Then I thought it was too "dull" for my taste ... it needed more ...
A scrape of sponge and some textile paint did the rest ...
Y en cuanto a mi, si viste
el post anterior
seguramente ya tendrás una ligera idea de por donde iban los tiros... yo utilicé el patrón
Simplicity 1754
que viene en la revista Simplicity nº 11, corté el patrón a la altura de la cintura con idea de hacerle una falda semi-circular y finalmente el vestido quedó así...
Entonces pensé que era demasiado "soso" para mi gusto... necesitaba algo más...
Un trozo de esponja y un poco de pintura textil hicieron el resto...
I really like this mix of colors, so pretty and sweetish, the feeling of spring is present although we are still in the middle of winter.
The day was wonderful to take some photos in the center of the island, where the almond trees are in bloom everywhere you look, it's all a show to enjoy this nature that enthrals after many days of rain and cold.
I apologize for the inordinate amount of pictures ... but I had difficult to choose them, I'm really in love with my new dress that makes me dream of spring ...
Realmente me gusta esta mezcla de colores, tan bonita y dulzona, la sensación de primavera está presente aunque todavía estamos en medio del invierno.
El día fue maravilloso para tomar algunas fotos en el centro de la isla, donde los almendros están florecidos donde quiera que mires, es todo un espectáculo disfrutar de esta naturaleza que levanta el ánimo después de muchos días de lluvia y frío.
Pido disculpas por la cantidad desmesurada de fotos... pero me resultaba tan difícil elegir una sola, realmente estoy enamorada de mi nuevo vestido que me hace soñar con la primavera...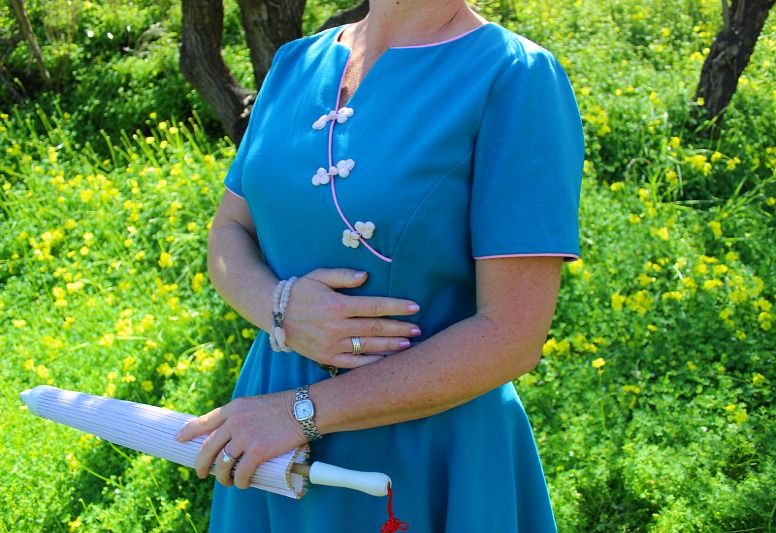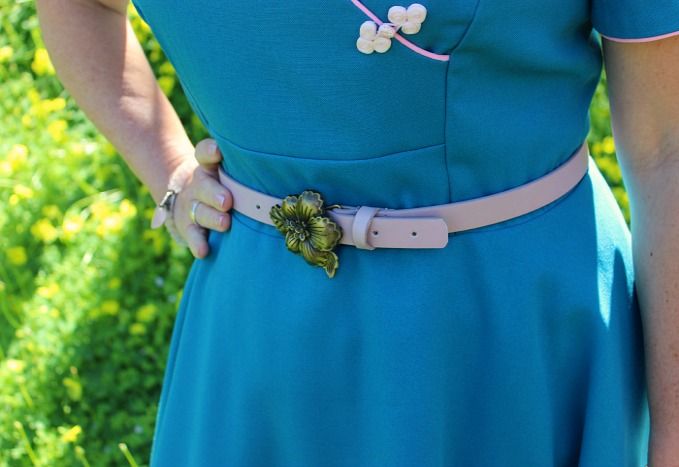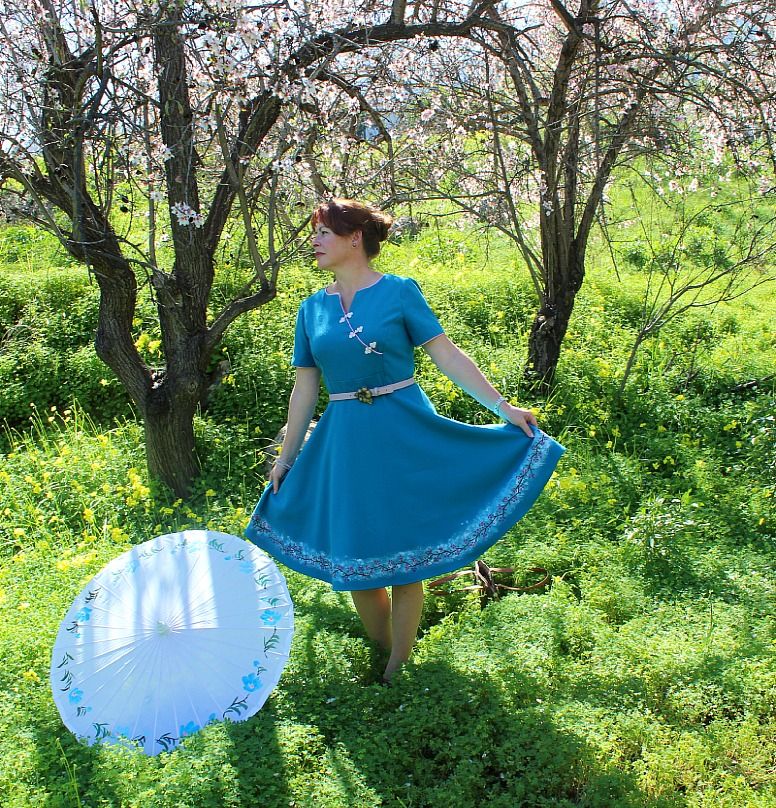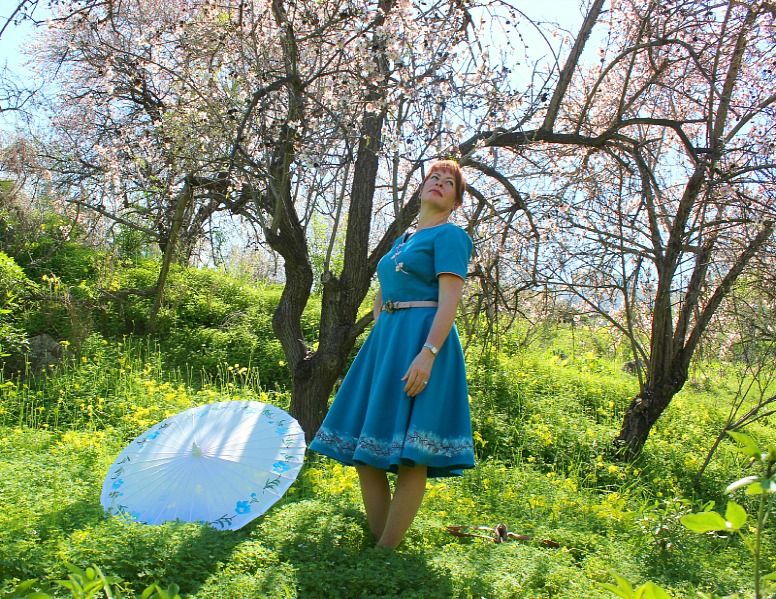 So join us with your post of "Japanese inspiration" and link up your post below, the link will be open until next Wednesday at twelve o'clock.
And don't forget that next Share in Style will be

March, 2nd

and

"Topic Free"

, everything is welcome !!!
Así que únete a nosotras con tu post de inspiración Japonesa y linkea tu post aquí abajo, el link estará abierto hasta el miércoles a las doce de la noche.
Y no olvides que el próximo Share in Style será el
2 de Marzo
y el
tema será libre
, todo es bienvenido!!!